David Eason Gets Off the Hook For Killing Dog Because Jenelle Evans Won't Press Charges!
Published Thu May 02 2019 By rhyss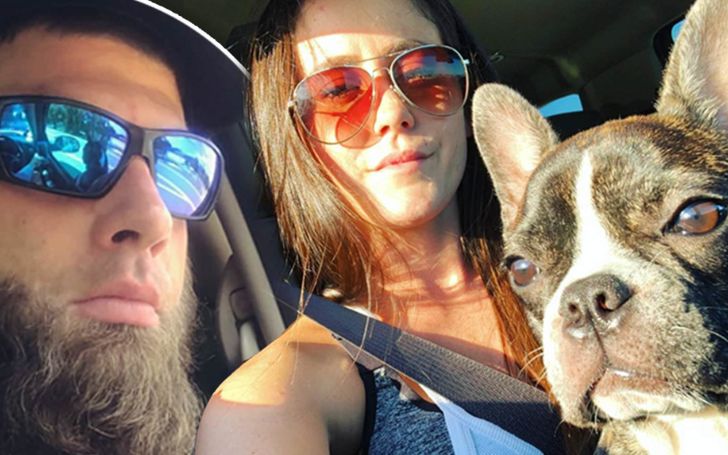 It's been few days since Jenelle Evans dog, Nugget died after her husband David Eason fatally shot the French Bulldog. In his accord, he took the decision because the dog posed a threat towards the couple's 2-year-old daughter, Ensley Eason.
But despite the heinous crime, authorities freed David from all the charges, TMZ reports. According to the police, they cannot move on with the inquiry until the Dog's owners or an adult whose living in the house files a complaint.
At the moment, there are only two adults in the house, Jenelle and David and the former won't ask for an investigation against himself which leaves us with Jenelle.
David Eason fatally shot and killed their dog Nugget.
SOURCE: All About the Tea
According to the police, when they arrived at the scene David claimed Nugget is still alive but declined to let them see the French Bulldog. Then the Police contacted the Animal Control but they, unfortunately, divulged that unless Jenelle charges any complaints, they're sitting ducks.
But David rebuffed all the claims of the Animal abuser and took to his social media account to defend his decision of killing the dog.
On the other hand, Jenelle is in absolute shock and regrets not being there for Nugget.
Ever since the incident, call for Jenelle be fired from the show, Teen Mom 2 gotten louder. People are even shaming MTV for still keeping her in the show despite the fact that she harbored an abuser.
In the wake of this incident, Jenelle who is a mother of three kids is reportedly seeking an option of divorce with David. The duo got married in 2017.
-->