Did David Eason Kill His Wife's Dog?
Published Wed May 01 2019 By Chester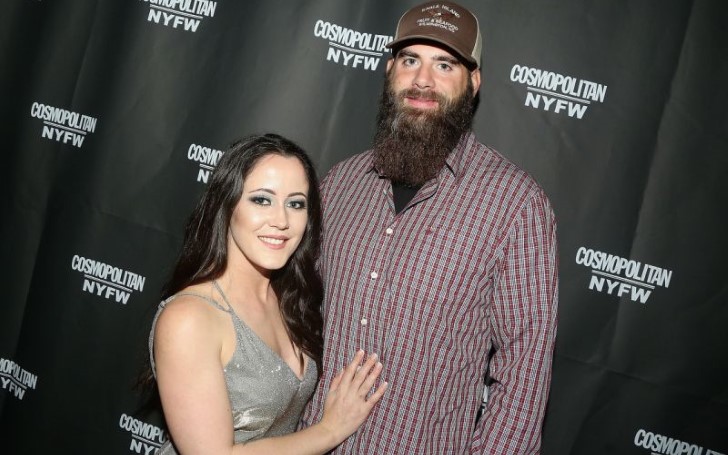 Teen Star former actor David Eason accused in the slaughter of his French bulldog by multiple gunshots.
Shortly after a traffic report of Teen Mom 2 star Jenelle Evans along with his psychopath boyfriend David Eason killing their animals on land.
The new accusation started to point at David for the slaughter of Jenelle's dog. The reports were verified by Columbus Country Sheriff's Department who headed Evans' home to investigate the crime scene.
The French bulldog they named 'Nugget' was shot by David resulting death.
SOURCE: Instagram
"A call was made today, and it was relayed that the woman's husband had killed her dog," the Sheriff's Department told Radar. "The Sheriff is out there right now investigating and there will be an incident report filed later."
The informer of the case, however, is not disclosed yet, but according to Us Weekly, Evans was not the one who informed the police though the real reporter is set confidential.
Check out: Teen Mom 2 Star Jenelle Evans Splits from Husband David Eason- Valentine's Day, Guns, Domestic Violence, Affair, Cheating. See the complete timeline!
David, 30, allegedly killed the bulldog 'Nugget' after the dog bit their 2-years-old daughter Ensley. According to sources, Evans, 27, left the couple's North Carolina and was only home on Tuesday, April 30 to pack his bags.
Reality star Jenelle Evans with her bulldog near a lake.
SOURCE: Jenelle Instagram
However after the recent incident Evans "doesn't feel safe with David" as his actions and behaviors are 'scaring' and 'terrifying'.
Well, this isn't the first time David has shown his thrilling and criminal behavior as previously a call from Evans to 911 was recorded when Eason physically abused her with some crack sounds you hear.
In the emergency call, Evans alarmingly asks for medical rescue in a sobbing cry sounds filled with all terror and anxiety. She adds, "And I think I heard my f–king collarbone crack," Evans says hysterically. "And I can't move my arms."
Recommended: Teen Mom 2 Star Leah Messer Says She Wants More Kids
So, guys, David has been acting a little weird from a couple of months. Firstly criticizing LGBTQ community in Twitter and followingly threatening MTV's Teen Mom production team leaving Jenelle loose his profession.
Seems like David has loosed his mind with serious mental problems such as anxiety and depression precisely after he was fired from his professional job from television drama show Teen Mom. Local sheriffs should be more conscious and taken action as such psychopath is dangerous for society and even his own family.
-->