Jenelle Evans Gets Slammed For Letting Baby Animals Get Killed on the Land!
Published Sun Apr 28 2019 By Chester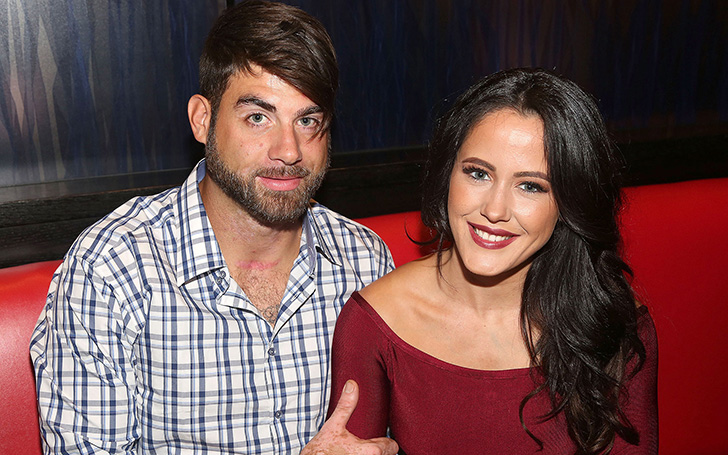 A gym rat when with Nathan, a heroin addict with Keiffer and now letting animals killed on her land when with David Eason!
If you are concerned about Jenelle Evans, then you might have witnessed that she changes her identity to fit with whatever guy she's with.
Presently, Nathan is married to David Eason, the duo are together for two years now and as we have witnessed David aggressive and psychotic behavior like sometimes carrying a gun, threating Jenelle crew's members from MTV's Teen Mom 2.
Jenelle Evans's Husband David Shares Gun Photo & Meme in the Wake of Florida School Shooting

Source: CafeMom
Well, the recent scandal started soon as she started to post pictures fo her adopted animals in the farms, she currently has some animals like Pig, Geese, Dogs, and chicken in her country home with wide areas.
Earlier the week, Jenelle posted a photo holding two chickens writing 'I need a llama as a guardian for my #Homestead. So many predators already.
Source: THG
But within a minutes later Evans elaborated her statement writing 'Don't get a pitbull if you plan on having a #Homestead cuz just wants our chicks really bad.'
Soon after the 'Teen Mom' star tweeted about the situation fans started criticizing writing awful comments. Check out the exclusive Tweet that Jenelle posted on Thursday, April 25.
We had turkeys and chickens in a barn with no way of possums to get in yet the did no matter how much you think they are ok something can always happen plus that dog is just being a dog you can train him up and down but when his dog instincts kick in are you to punish him for it

— Chelsea Wright (@23justlikeme) April 25, 2019
"If you knew you had all these predators why the hell would you let a helpless baby animal be free range??" a Twitter user backlashed.
One person from Twitter explained, "Free range still means they have a shelter of some sort to protect from the elements and predators."
You may like: Are Josh & Anna Duggar DESPERATE to Sell Their House?
Soon after people started to backlash the 27-years-old star defended herself with another tweet which goes,
"So I hear people are mad some of my chicks died from my dog ..." she tweeted yesterday. "Well, they are free range chicks."
"We also had a hawk, snake, and possum attack."
"This is why I said I need a llama," she continued, "but no matter what stuff like this happens when you have a #Homestead."
Recommended: Teen Mom 2 Star Leah Messer Says She Wants More Kids
Well, fans even came up with conspiracies that Jenelle along with his so-called 'criminal minded' husband David. Well, we cannot precisely address the exact situation and moment however as we have learned so far from the case, she should be more conscious about her animals next time if she tends to have it.
-->