Are Josh & Anna Duggar DESPERATE to Sell Their House?
Published Wed Apr 24 2019 By Chester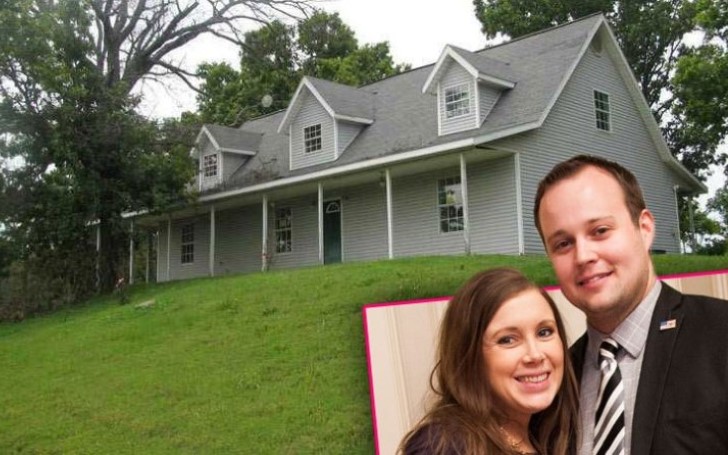 19 Kids and Counting star Josh and Anna Duggar up to sell their Arkansas home following Josh's sex scandal.
It's been years now, as fans and followers of the 'Duggar family' have been theorizing about the possibility of Josh Duggar and Anna Duggar split from their 11-years-long marriage.
The controversies started precisely due to Josh's sex scandals back in 2015 for molesting five young girls and furthermore for a shameful allegation and consequently cheating Anna again using one of the affair-facilitating site 'AshleyMadison.com'.
Find out: The Duggars Celebrate Easter In Their Trademark Weird Manner
Josh's act resulted in detention behind the bars of 'sex addiction rehab'.
Josh and Anna Duggar share the first family photos with his 5 children including their newborn son, Mason.
SOURCE: Usmagazine
And soon as the star returned back from the rehabilitation center Anna became pregnant with Josh's fifth child.
Check out: How Long Nathan Schwandt Is Dating Internet Celebrity Jeffree Star? Are They Planning To Get Married?
But soon as the news popped up regarding the sale of their sizable house fans are now up with two main theories.
Josh Duggar & Anna Duggar captivating Arkansas Home.

SOURCE: thehollywoodgossip
The first one goes that the duo might be facing some marital difficulty because of Josh's addition cases and impacts on their marital rights.
You may like: Is Farrah Abraham Pregnant With Her Second Baby?
Another theory explains that after the backlash and hate the 31-years-old Josh faced from the sex scandal, he's now planning to sell the house and move back with his parents and siblings at Springdale, miles away from Tontitown.
So, guys what are your opinions towards the controversies? Well, Josh has also been recently sued for fraud after stealing neighbor's land. Well maybe it can be because of Duggar's irrational behavior and disturbance to society too.
-->