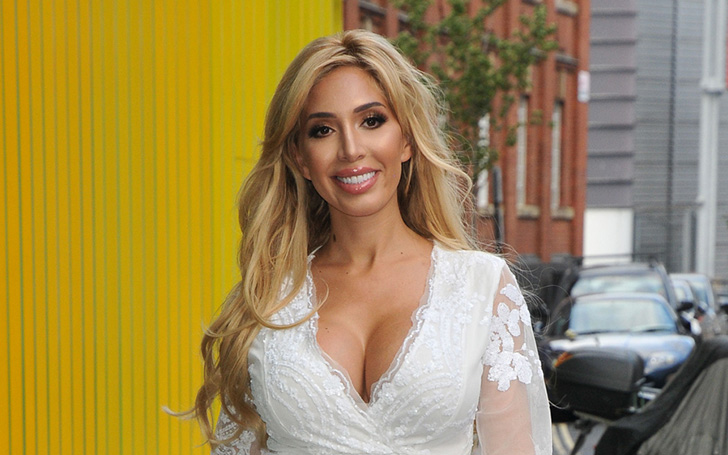 Is American reality star Farrah Lynn Abraham pregnant with a second baby?
Well, the fans and followers were shocked to hear the news regarding Farrah Abraham's pregnancy with her second baby as she has always been very private about her personal life affairs.
Though the 27-year-old star has not yet shared anything regarding the news, fans were quick to notice soon after her friend Kailyn Lowry from the series 'Teen Mom' shared the news.
Check out: Meghan Markle is Pregnant; Where Will Meghan Markle Give Birth?
The reality actress Kailyn expressed the exciting news from her Instagram story on Wednesday, April 24.
Kailyn, 27, shares the surprising news among her 3.7 million fans in a short Insta story.
SOURCE: Kailyn Lowry
Lowry shared the news writing it as a #Breakingnews and hinted us writing it as number two. Well, when it comes to Farrah Part she has not mentioned it anywhere in her social media.
Must see: Kylie Jenner Hints She May Be Pregnant with Second Child
Check out a glimpse of Farrah Abraham first pregnancy clip from Teen Mom clips.
Farrah is already a mom of 6-years-old daughter Sophia who's daddy Derek Underwood died two months later Sophia was born in a car accident in February 2009.
Recommended: Taylor Selfridge Is Pregnant With Her First Child With Boyfriend Cory Wharton
Since the tragic event, this is definately surprising news for all the fans and followers of 'Teen Mom' star Farrah's second pregnancy news. Stay tuned as we will bring you more news and updates related to the second child and Farrah's low-key partner.
-->