'American Idol' Alum Sanjaya Malakar Comes Out as Bisexual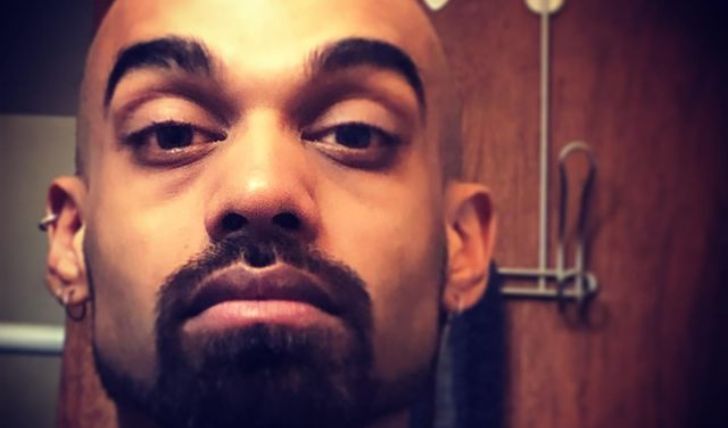 Sanjaya Malakar identifies as bisexual: Says he "wasn't aware during season 6."
Sanjaya Malakar rose to fame in 2007 after competing and appearing as a finalist in season 6 of American Idol. The singer recently made an appearance on the podcast The Adam Sank Show, where Malakar, 32, opened up about his sexuality while reflecting on his life during American Idol and after. "I identify as bisexual,' Malakar told Adam Sank.
American Idol fans might distinctively remember Malakar, who became a target of massive derision because of peculiar looks in the audition. The Seattle-born singer was ridiculed for his mohawk hybrid hairstyle and immature vocal abilities, which music mogul Simon Cowell called "utterly horrendous." Malakar's sexuality was also a topic of speculation among the viewers.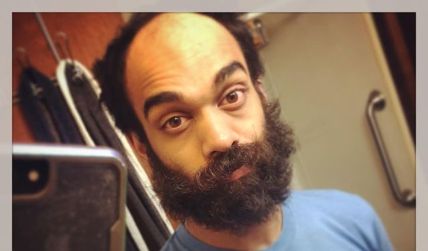 Malakar reveals his sexual identity as bisexual after years of speculation.
Photo Source: Instagram
"At the time [that I was on American Idol], I did not know, which was why it was so weird for me," Malakar explains while looking back at his upbringing. The American Idol fame says he was raised by women and wasn't introduced to the standard etiquette of being a boy. "I had a hard time figuring out how to interact with young boys because my dad's from India and grew up in a temple, so there was never like, 'This is how you are a boy,' the singer shares.
Malaker became a target of mass derision after his audition.
Source: American Idol Audition
Citing Stevie Wonder as his early influence, Malakar gradually won the judges and audience's hearts with his rendition of hitmakers like Signed, Sealed, Delivered I'm Yours, Ain't No Mountain High Enough, Cheek to Cheek, Bésame Mucho, and more. Malakar's stint in the singing competition was so loved that episodes following his elimination saw a 9% drop in ratings.
Don't Miss: Fact Check: Is Johnny Depp Starring in 'Wednesday?'
"I always got along with theater kids. I always got along with gay kids and girls, so I was like, 'OK, these are my people," the 32-year-old explained. He adds, "But I don't know. Everyone keeps telling me that I am gay, and I'm like, 7. I don't even have any attraction to anyone, so why are you telling me this?" Although Malakar didn't give any update on his love life but brought up a fizzled-out relationship from the past.
"I was exploring my life as a child, and then American Idol happened, and everyone was like, 'Oh, he's gay,' And I was like, 'OK, well now I have to say no because at this point they're forcing me to make a decision and define myself," Malaker shared as he revealed he had a longterm relationship with a girl just to debunk the gay rumor.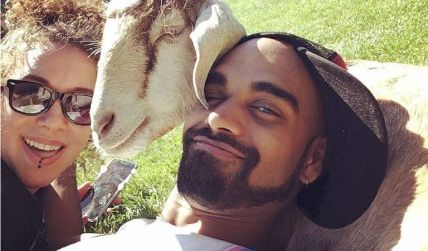 Malakar works as a bartender and pastry chef now.
Photo Source: Instagram
Sanjaya, who now works as a bartender and pastry chef, revealed his team during the Idol stint didn't provide any help. "All of my publicists were like, 'Oh, just tell everyone you're single. Be ambiguous. No one needs to know anything about anything because you don't want to lose your fans," Malakar recalled. The Seattle native says although he is comfortable discussing his sexuality, he hasn't come out to his parents.
Check Out: Priyanka Chopra Shares Rare Snap of Daughter Malti in New Instagram Post.
"My family is not the kind of people I really need to come out to formally," Sanjaya said, adding, "A couple of my cousins are bi as well and have brought home gay partners and then come and married someone else. It becomes a big deal, and it's not."
Stay connected to glamour fame for more.
-->