American Idol Winner Laine Hardy Released his First Single; Claims Its Far From What he is Capable of
Published Wed Jun 05 2019 By Alice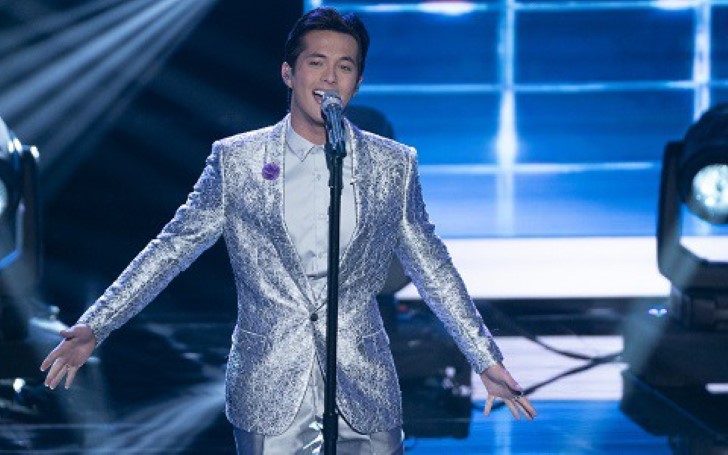 American Idol winner Laine Hardy is not totally satisfied with his first single.
It's going to be a month since the 18-year-old musician from Livingston, Laine Hardy was crowned as American Idol and his first single and coronation song 'Flame', which landed on No. 1 spot on the iTunes Rock Chart, got released.
In an interview with freelance music journalist, Hugh McIntyre, Liane opened up about his big win, first single, and what fans can expect from an upcoming album.
American Idol Laine Hardy is not totally satisfied with his first single.
SOURCE: The Advocate
Hardy revealed the reason behind his participation in the American Idol 2019 despite his failure in the last season and shared his experience throughout the show.
Songwriter Hardy claimed he didn't give his all in Flame as he himself is not satisfied with the song and insisted he still has more proficiency and potential.
He added,
"But I have a different idea for all my fans. What they saw on the show is what they're going to get because I'm not going to change. I'm going to stay the same person that got this far. I'm not going to go in any other direction."
American singer proclaimed to be inspired from all genres of music and gave a hint that his next album would totally be different than his first album.
You Might Like: Top 5 Facts About American Idol Winner Laine Hardy
When questioned by McIntyre about his next project and his plan for tour, Laine happily said,
"I'm going to be busy working on music and then trying to get it out as soon as possible. I mean, hopefully, a tour in the future. Maybe not this year. You never know!"
Laine recently took the stage on Jimmy Kimmel on Thursday (May 31) for his first televised performance since winning the show and Flame, a pop-rock song which is nostalgic to the first songs released by a number of past winners.
-->