Some Facts to Know About Andre Harrell's Son Gianni Harrell
Published Sun May 10 2020 By Eric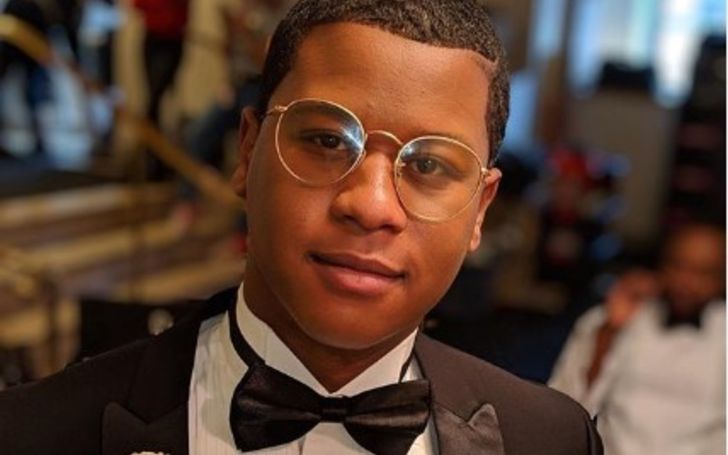 Hip-Hop industry lost a great man Andre Harrell who was behind the success of famous artists like Diddy, The Boyz, Jodeci, Heavy D, and many more. He was the founder of the eminent label called Uptown Records. Harrell attained countless achievements in his life, of which his only son, Gianni Credle-Harrell, will always be the most significant accomplishment without a doubt.
Late record executive and producer Andre was really close to his son Gianni, so his demise might affect him profoundly, leaving a massive crack in his life. The duo of father and son used to be pictured in several media frequently. They shared a great bond, and it will be alive even though they got apart due to unavoidable fate.
After the death of the late Harrell, his fans and media are more concerned on knowing about his young son. Therefore, in this article, we will share some facts related to Gianni Harrell to enhance your insight on Andre Harrell's only son. Keep on reading.
Gianni Harrell Wiki/Bio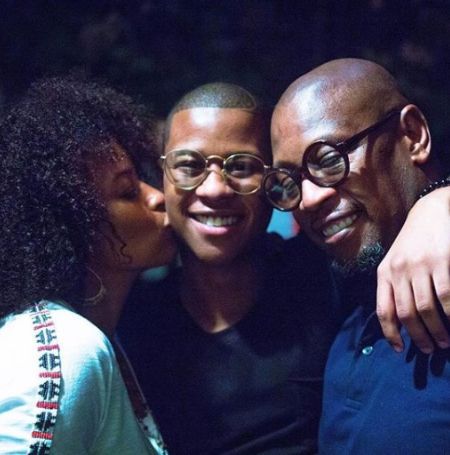 Gianni Harrell with his father Andre Harrell and mother Wendy Credle.
Photo Source: Instagram of Gianni Harrell
Though there weren't any exact details when Gianni Harrell was born, many media claims Andre Harrell welcomed him with his former lover Wendy Credle, a music attorney in 1994. The ex-pair raised him in New York.
Click To Know: Find Out What Phil Hartman's Former Wife and Murderer Brynn Hartman Doing Now
Focusing on the academic history of young Harrell, as per Information Cradle, he attended the American University of Paris, France.
Gianni father Andre Harrell died at 59
Gianni with his late dad Andre Harrell.
Photo Source: Instagram of Andre Harrell
The death of the legendary music maven Andre Harrell isn't hidden from the world. He passed away on May 8, 2020, at his home in West Hollywood, California.
Gianni Harrell's dad died at the age of 59, and the news was first announced on Instagram by the American beatboxer and rapper Derrick Jones aka D-Nice.
Also See: Troy Sneed Dies from Coronavirus Complications Aged 52
Even though the world is aware of Harrell's demise, it is still not clear what took the life of the late hip-hop mogul. However, Gianni's mom and Andre ex-wife, Wendy shared that he had been suffering from heart problems, which might be the cause of his death. Still, nothing can be said for sure until the real reason comes in front of the media.
Is Gianni Harrell Married?
Coming to the relationship status of Gianni Harrell, the only son of late CEO of Motown Records Andre Harrell, he isn't married. He keeps his private details out of the media; as a result, there isn't any information about his love life, due to which we can say that he is single.
Gianni Harrell Pops Andre Harrell Final Video Before His Death
However, going through Harrell's Instagram post, we can see that he is close to many beautiful and gorgeous girls, and who knows one of them might be his girlfriend.
Net Worth of Gianni, Son of the Late Harrell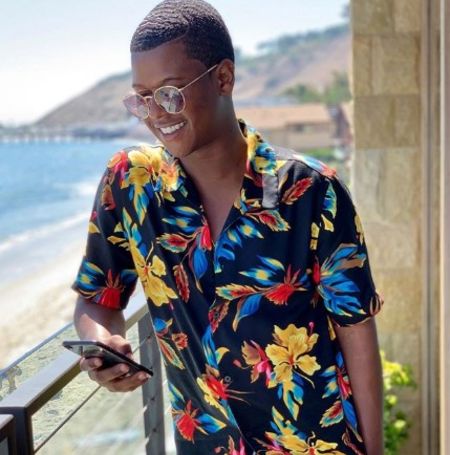 The son of Andre Harrell, Gianni is a millionaire.
Photo Source: Instagram of Gianni Harrell
Gianni Harrell's late dad Andre Harrell was a successful person who accumulated massive wealth, which value crosses millions. Though the actual figures aren't released in the mass, Cheat Sheet says, Harrell's net worth came around $50 million.
Recommended: Trey Songz Net Worth - The Complete Breakdown of His Fortune
As it is supernatural for parents to pass down their legacy and accomplishment to their children, begin the only son of the millionaire dad, 26, Gianni is also a millionaire whose net worth is supported by his father Andre enormous fortune.
For more celebrity-related details and facts, visit Glamour Fame.
-->