Find Out What Phil Hartman's Former Wife and Murderer Brynn Hartman Doing Now
The world was rendered speechless when we heard the tragic news of comedian Phil Hartman's death on May 28, 1998. At the peak of his career, Hartman was known as a fantastic Canadian–American actor, comedian, screenwriter, and graphic designer.
One of his known works includes voicing numerous characters in the famous show, 'The Simpsons.' He went as far as to appear in 52 of the episode in the series. Hartman's personal life was equally robust as his professional life, where he was married, not once but three times.
Phil's last marriage was troubled would quite literally be an understatement of the century, considering the fact that Brynn Hartman, his third wife, murdered him. So, today we uncover the story behind this tragic incident and find out what Brynn Hartman is doing now.
Who Was Phil Hartman?
Hartman was a Canadian, Brantford, Ontario born who moved to the United States with his family when he was ten years old. Phil was the fourth child among eight of his other siblings born to parents, Doris Marguerite Wardell and Rupert Loebig Hartmann.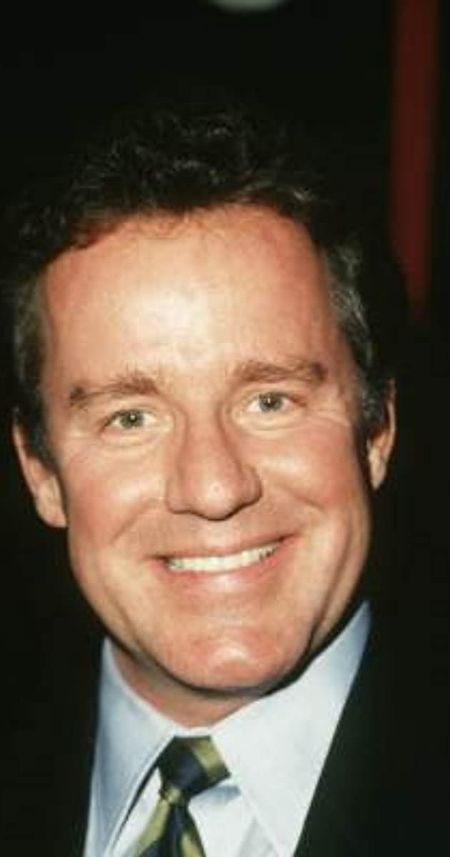 Did you know Phil posthumously inducted into the Canadian and Hollywood Walks of Fame in 2012 and 2014?
Photo Source: IMDB
Growing up, the actor developed the comedic talent that inspired him to become the renowned star he was later in his career. In his rising days, the artist was profoundly known for his works in Saturday Night Live, where he won hearts for his impressions of people. He also won a Primetime Emmy Award for the SNL show.
You May Also Like: Here are Some Interesting Facts About Matt Keough's Former Wife Jeana Keough
Phil stayed on the show for a total of eight seasons until 1994 and later on appeared on the sitcom NewsRadio as Bill McNeal. Besides appearing on the media, the tv host also gave his voice on the much-loved show, The Simpsons.
Phil Hartman's Married Life
The Simpson voice-over artist, Phil was a two times divorcee before he married, Brynn Omdahl. His first wife was Gretchen Lewis, whom he married in 1970 and divorced in 1972. After that, he married a second wife, a real estate agent Lisa Strain in 1982 for three years before divorcing again.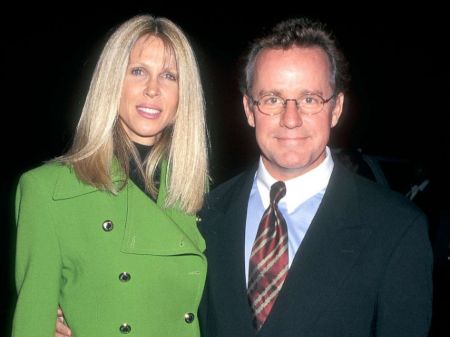 Brynn Hartman was struggling with anger issues and drug abuse.
Photo Source: Ny Daily News
Finally, his third wife, Brynn, was a real piece of work. She was born as Vicki Jo Omdahl, who was a former model and an aspiring actress. Phil and Brynn met each other on a blind date and married on November 25, 1987. Together the couple had two children, Sean Edward Hartman and Birgen Hartman.
Phil Hartman's Murderer Brynn Now
The Hartman couple were married for ten years, and one would think that length of time would mean everything was jolly and great. But the reality was far beyond it. On May 28, 1998, a troubled mother of two Brynn killed her husband in his sleep with multiple gunshots to the head and on his right side.
Brynn and Phil kept Brynn's sister Katherine as the caretaker for their children in their will.
Photo Source: Ny Post
Apparently, she used a .38-caliber handgun that she kept for safety purposes to kill her husband while their kids were sleeping. Immediately after that, Brynn fled the scene towards her friend Ron Douglas, who was the one calling 911 on her. However, when the police arrived, it was later found out that Hartman had shot herself to death, committing suicide after killing her husband.
Also See: Toni Kukoc Net Worth in 2020 - Find Out How Rich the Croatian Former Basketball Player Is
Currently, Phil Hartman's kids are being raised by Brynn's sister Katherine and her husband, Mike Wright, in Eau Claire, Wisconsin. Some even report that the kids live under different surnames to protect their identity from the media.
We hope you got all the information you needed. For more of these, be sure to follow Glamour Fame.
-->