Andrew Lincoln Could Make a Return to The Walking Dead in the Season 9 Finale
Published Sun Mar 31 2019 By Andrew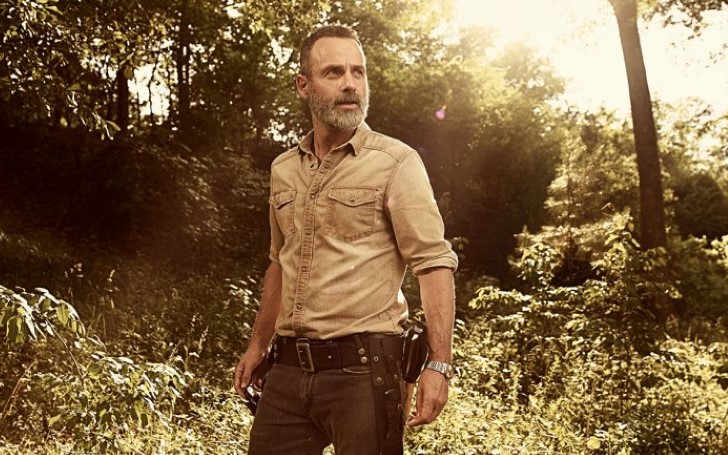 Could Andrew Lincon make a return on Season 9 of The Walking Dead?
With the Walking Dead set to release its season 9 finale fans are dwelling over the fact that Rick Grimes could make a return in the final episode. Moreover, a number of The Walking Dead fans are giving rise to theories that indicate the resurrection of the favorite character.
The character, played by Andrew Lincoln, exited the hit TV series back in November – following the speculation spiral that the character will face a dreadful demise through the hands of the fearsome walkers. It was confirmed that Lincoln would be continuing his role as Grimes for three new movies soon after the episode aired.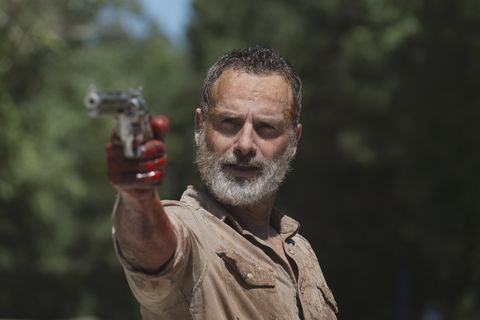 Andrew Lincon could return on the 9th season's finale.
SOURCE: Digital Spy
Lately, with the 9th season of the show coming to a close, fans find themselves dwindling over the possibility of a last-minute return of the character.
Also read: Chandler Riggs Addresses Judith Getting Carl's Storyline with Negan in 'The Walking Dead'
A recent image from the awaited episode sees Josh McDermitt's Eugene in an attempt to forge a communication device to be able to reach out to other communities. Fans are guessing that the make-shift gadget will come in handy to get in touch with none other than Rick Grimes.
Explaining their "crazy wild theory" on Twitter, one viewer posted:
"What if Eugene gets that ham radio working and they hear Rick talking at the new place? Eugene can't get it to transmit but the can listen. They know Rick is alive and set off on a search. I know, but still I liked it."
The fans took Twitter by storm dwelling over the theory of the character's return on the show.
Actually, Andrew Lincoln exited from his phenomenal role as Rick Grimes to spend more time at home with his family.
Don't miss: Jeffrey Dean Morgan Not Best Pleased Being Replaced As The Walking Dead's Greatest Villain
He expressed about his time on the show stating,
"It has been the most extraordinary, beautiful experience of my career,"
Nonetheless, The Walking Dead's prominent lead Norman Reedus recently opened up about his desire for Daryl to remain in the series until the very end.
He said,
"I started the show and I'd like to bookend the show,"
and added,
"I'd like to be there when it ends. I just don't know when the endgame is."
Although Andrew Lincoln leaving The Walking Dead has given rise to a lot of dissatisfaction among the fans, the series continues on with its intriguing twist and turns.
-->