Andrew Lincoln's Wife Gael Anderson Is The Daughter Of A Legendary Rock Star!
Published Sat May 25 2019 By David
Often times its either a husband or wife's relationship with media that eventually goes on to drag their significant other into the spotlight. But it isn't so with the former Walking Dead star, Andrew Lincoln. Lincoln's fame came years after he married the love of his life, Gael Anderson.
But did you know Lincoln's mistress was more famous than Lincoln, himself. Know the reasons behind her popularity in the article below.
Gael Anderson Famous Father - ​​​​​​​Ian Anderson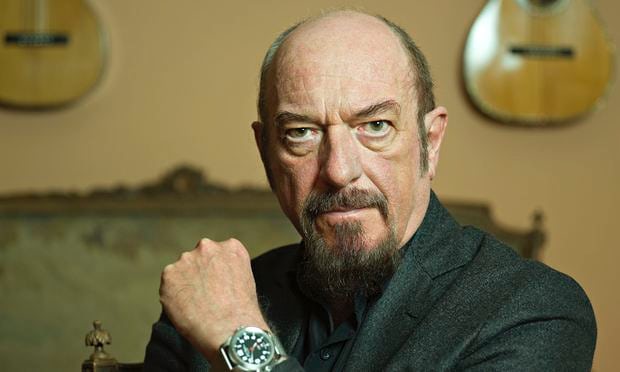 Ian Anderson is the father of Andrew Lincoln's wife, Gael Anderson.
Andrew Lincoln's wife, Gael Anderson is related to some famous names. Gael's father is Ian Anderson who was one of the prolific members of Jethro Tull, a renowned British rock band that mixes blues and rock and various other styles in their music. Gael's father was born in Scotland and is prominently known for playing dozens of instruments.
Also Read: The Walking Dead Showrunner Speaks on That Epic Bloodbath
Ian Anderson was born August 10, in 1947 and holds an estimated net worth of $20 million dollars. Ian is one of the most accomplished and unique flute orchestrators in the world. His music has been featured on movies such as Jumanji, Almost Famous, and several others.
Ian also wrote a song for The Boondock Saints which ironically starred Andrew's co-star from The Walking Dead, Norman Reedus. Gael's mother, Shona Learoyd was Ian Anderson's second wife. The couple tied the knot in 1976 and is still going strong. Ian was first married to Jeanie Franks in 1970 but later got divorced in 1974.
Andrew Lincoln's Wife Gael Anderson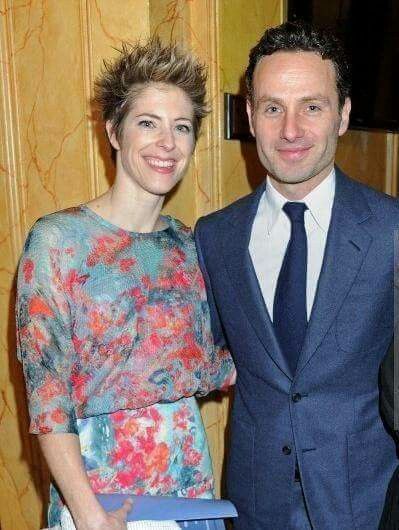 Walking Dead actor Andrew Lincoln married Gael Anderson in June 2006.
Gael and Andrew were married on June 10th in 2006. Apple Martin, the daughter of Shakespeare in love actress, Gwyneth Paltrow and singer Chris Martin (the lead vocalist of Coldplay), was the flower girl at their wedding.
Anderson used to work as an assistant to Paltrow. Gael birthdate is speculated to be sometime in the 1970s, in London, England. Gael first met Andrew on the set of Teachers. She used to be a runner, and her future husband was the guest director for a few episodes on the set of Teachers.
Recommended: Chandler Riggs Addresses Judith Getting Carl's Storyline with Negan in 'The Walking Dead'
Gael and her husband, Andrew Lincoln have two kids together, Matilda Clutterbuck, born in 2007 and Arthur Clutterbuck, born in 2010. Clutterbuck is Andrew's real surname but he is better known by his stage name Andrew Lincoln.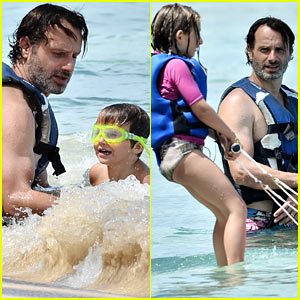 Andrew Lincoln shares two kids with his wife, Gael Anderson.
Andrew and his family now live in London together and often travel to Cornwall with their family for surfing.
Ian and Andrew Both Have Something In Common
Both Andrew Lincoln and his father-in-law, Ian Anderson are not that much of fan to social media.
Both Ian and his son-in-law, Andrew Lincoln are not fond of social media. Both of the men, for some reasons, stay away from posting on Instagram or Twitter.
You May Also Like: Who Is Bill Murray Wife? How Many Times Has He Been Married?
Andrew explains he is not very good with technology and leaves it to Gael for posting anything necessary. He even calls her social app for that. They, however, keep their families as their first priority and hardly present their family out into the spotlight.
-->