Andrew Watt Tests Positive for Coronavirus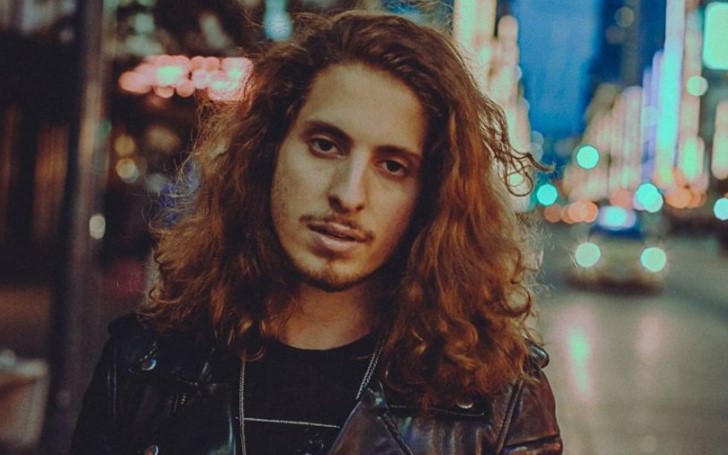 Ozzy Osbourne's new album's producer, Andrew Watt, tested positive for the Coronavirus.
As we know, celebrities tested positive with Coronavirus are on the rise as pandemic grows. There's are dozen of celebrities and athletes that have tested positive with the virus.
Recently, Ozzy Osbourne's producer, Andrew Watt, confirmed he has contracted the virus. Just like other celebrities, Watt announced the news via his social media.
Watch: Ozzy Osbourne And Post Malone Producer Andrew Watt Tests Positive For Coronavirus...
Andrew, who is Ozzy's new album 'Ordinary Man's producer, wrote on his Instagram, "Yesterday I was given the results that I am positive for COVID-19, I wanted to tell you all about my journey getting here to bring awareness to the severity of what's happening in the world."
Also See: Full Story on Mariah Torres Weight Loss
The star on his rather lengthy post of which he shared through series of pictures further added, "12 days ago, early in the morning of March 6th March, I started feeling like I was hit by a bus."
The producer further explained he could not move out of his bed for days and started to run a fever. Following which Andrew tested for the Coronavirus, and reports came in confirming he has the virus.
He then added, "I am a healthy young man, and I am going to make a full recovery. But... there are so many people in my life and in the world that could possibly not get through this due to their age and/or a compromised immune system."
Watch: OZZY OSBOURNE with Post Malone - "Take What You Want" (Live Video)
The 29-year-old then further emphasized that Coronavirus, in no way, should be taken as a joke. Andrew said, "Stay inside, stay sanitized, Please stop everything and take care of yourselves, and the people you love around you until we are through this."
The producer concluded his message saying, this Coronavirus doesn't limit itself to some age group, or person with a weaker immune system. He stressed, people should not fall into believing those rumors and take this thing seriously, and urged everyone to maintain social distancing.
He wrote, "It's about everyone together fighting this as a team. Stay safe. Now more than ever. Okay. I am going back to Men in Black III. Love, Andy."
You May Also Like: Who is Matthew Raney's Wife? Is He Married?
For more information on your favorite celebrities' lifestyle, stay tuned to Glamour Fame, and don't forget to sign up for the newsletter.
-->