Celebrities, Athletes and Public Figures Diagnosed with Coronavirus - Complete List Here
Published Mon Mar 16 2020 By Chester
The world's in a complete disaster from the nuisance of the infectious Coronavirus pandemic, and it certainly hasn't let anyone skips from its deadly traps.
From celebrities to athletes to political figures, Corona has left everyone in gasps. The Global burning (COVID-19), which originated from Wuhan, China now has more than 3,06,000 confirmed cases and over 13,000 deaths and 95,829 recovered as of March 18, Wednesday.
So, here we've brought you with the name of high profile celebrities who've been diagnosed infected with the COVID-19 and some information regarding its treatment.
Tom Hanks and Wife Rita Wilson
The Forest Gump star Tom announcing him being infected with Corona on his official Twitter.
Image Source: @tomhanks
Celebrities Tom Hanks and Rita Wilson are the first well-known figures which were announced of being diagnosed with the novel virus for the first time.
Both the husband and hawife were in Australia when their test came with positive. The actor shared the news posting exclusively on his Twitter on March 13. Their son Chet and Colin are, however, not infected with the virus.
As in now, Tom and wife Rita have been released from a Queensland hospital in Australia and are now in self-quarantine at their home there, as reports from CNN on Monday, March 16.
Actor Idris Elba
Idris is the second actor known positive with the virus. Like a civilized earthling, the 47 years old shared being infected with COVID- 19 announcing to his millions of followers on Twitter.
"This morning I got some test results back for coronavirus, and it came back positive … and it sucks," Elba said in the clip before assuring he was doing fine.
As he later shared, "I have no symptoms so far but have been isolated since I found out about my possible exposure to the virus," he told his fans. "Stay home people and be pragmatic."
Actor Harvey Weinstein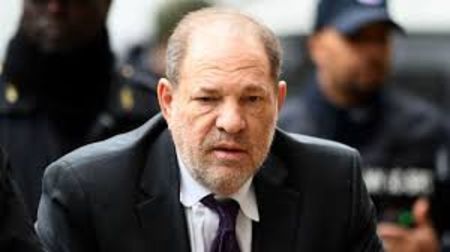 One of the most disguised sex offender and former film producer Harvey Weinstein is also tested positive with coronavirus.
The 68 years old was tested positive with the germ on March 22.
The Bachelor star Colton Underwood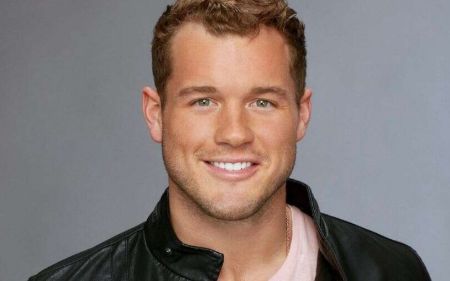 Colton Underwood positive with COVID-19.
Image Source:
The former NFL player and the reality show The Bachelor star Colton Underwood is also tested positive with the virus.
The 28 years old was tested positive with the virus on Friday, March 20 and is currently
Actress Rachel Matthews
Actress/model Rachel Matthews infected with coronavirus.
Image Source: Pinterest
Yes, the Frozen 2 actress and Disney sta Rachel is also the victim of Crown virus. The years old actress took to her Instagram and shared the news on March 16, Monday.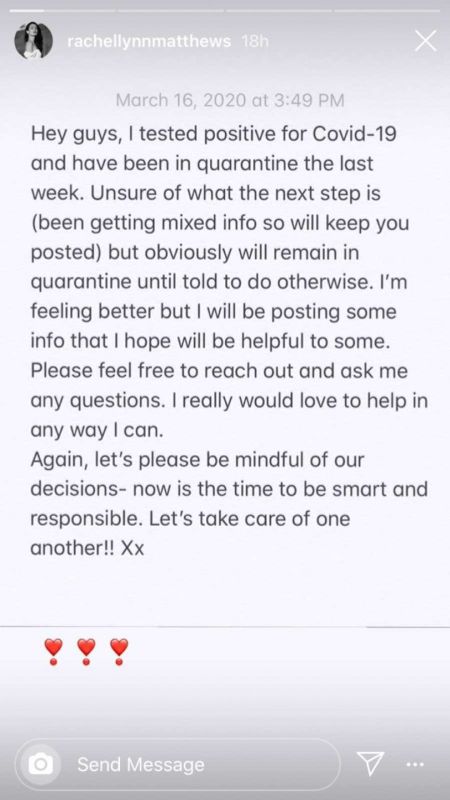 Rachel informing fans being diagnosed with COVID-19.
SOURCE: Instagram
As in now she has been self isolating for a week now. And importantly she has no critical issues.
Olga Kurylenko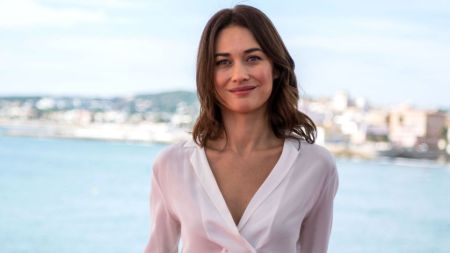 No serious health issues are seen in Olga and she's doing much better.
Image Source: Pop Culture News
The French-Ukrainian actress Olga Kurylenko is also tested positive on coronavirus. The 40 years old took to her Instagram and shared the melancholy news taking to Instagram writing,
"Locked up at home after having tested positive for Coronavirus. I've actually been ill for almost a week now. Fever and fatigue are my main symptoms. Take care of yourself and do take this seriously!" on March 15, Sunday.
G.O.T. Kristofer Hivju
Yes, the Games of Thrones' Tormund Giantsbane - Kristofer is also tested positive with the virus.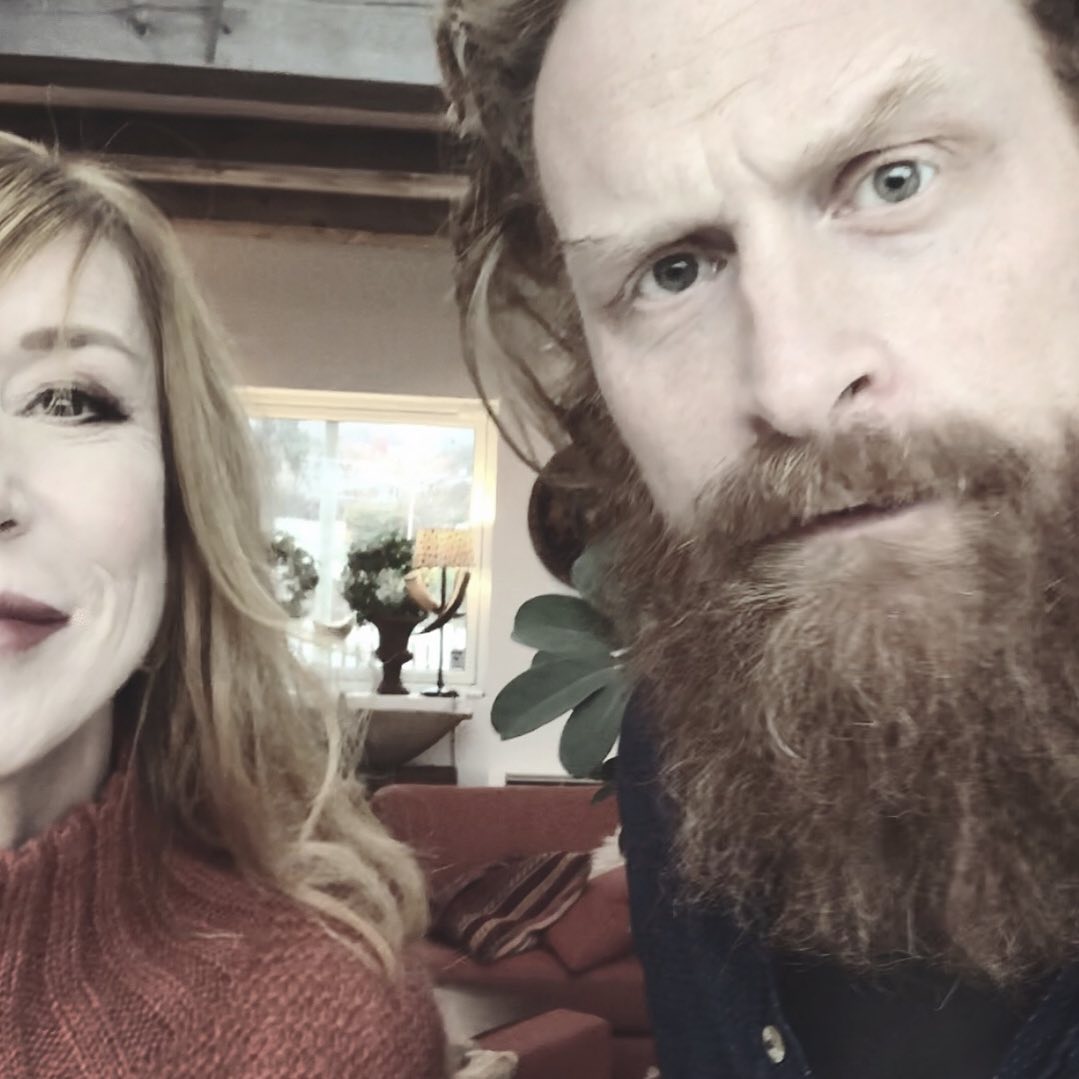 Kristofer and his family are doing good.
SOURCE: Instagram
Hivju is in good health. The first symptom shown to him was mild symptoms of a cold. The actor urges all the fans to be extremely careful; wash your hands, keep 1,5 meters distance from others, go in quarantine;
Adding on he shared along side the post, sharing an important notice, "just do everything you can to stop the virus from spreading," he said. "Please take care of each other, keep your distance, and stay healthy!"
Singer Charlotte Lawrence
Stay 'Strong and Safe' - Charlotte
Image source: Instagram
The 19 years old American model ad songwriter Charlotte is the first noted singer to be contaminated with the disease. Taking to her Instagram, Lawrence shared,
I am going to be completely fine. But many who get it won't be if too many people get sick too quickly. So this is not me asking for prayers, for love, for sweet messages. This is me pleading for you all to protect those less able to survive this virus.
The young sensation even requested people to stay inside their house. As in now she's doing fine and recovering.
Canadian Prime Minister Wife Sophie Grégoire Trudeau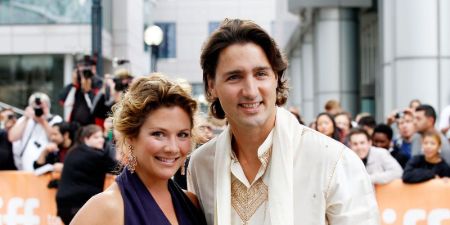 Sophie is recovering and is overcoming the disease to extent.
Image Source: Nytimes
Canadian Prime Minister Justin Trudeau's wife, Sophie Trudeau, was also diagnosed positive with Corona as announced on Thursday, March 12.
Justin - despite not being affected by Corona, went on a quarantine with wife Sophie Trudeau, complete on his will for 14 days.
British Health Minister Nadine Dorries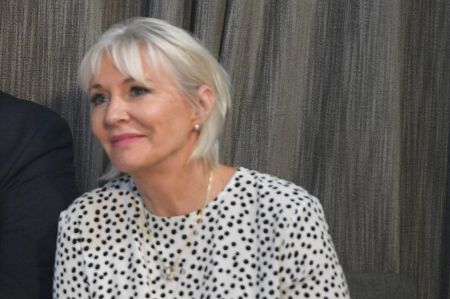 The 62 years old British health minister Nadine Dorries is also positive with CoronaVirus.
Image Source: TGN
"I will always remember how I felt the moment I was told that I had tested positive for the coronavirus not least because it was the very last thing I was expecting to hear." - Nadine Dorries.
Did You Know: Coachella Music Festival Postponed Due to Corona Virus
The 62 years old British health minister Nadine is also positive with CoronaVirus. The news regarding her diagnosis with the contagious virus was announced on Tuesday, March 10.
Prince Albert II of Monaco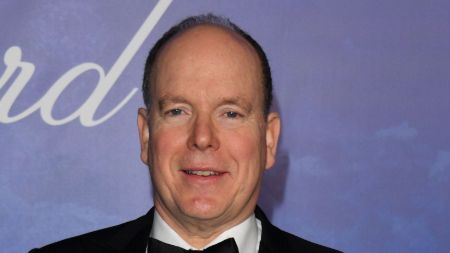 The soon-to-be retiring Prince Albert is currently in isolation.
Image Source: Pinterest
The 62 years old monarch was confirmed diagnosed with the virus on Thursday, March, March 19 .
The Vice President's Press Secretary Reveals Vice President Mike Pence and Second Lady Karen Pence's Coronavirus Test Results >>>
But as statement released by CNN he's health "is not worrying at all". As in now he's been treated by doctors from Princess Grace Hospital name after his actress mother.
French Politician Michel Barnier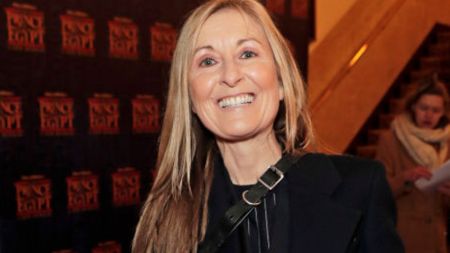 Politician Michel Barnier positive with COVID-19.
SOURCE: Sky News
European Commission's Head of Task Force for Relations with the United Kingdom Representative Michel Bernard Barnier is another public figure confirmed with Coronavirus.
Barnier tweet.
Source: Twitter
The 69 years old confirmed regarding his infection sharing a motivational speech to Twitter on March 19.
Janet Broderick Sister Martha Broderick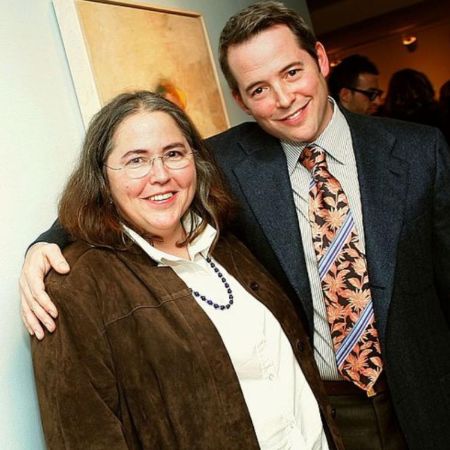 American actor, singer, and comedian Janet Broderick's sister is infected with COVID-19.
Image source: HealthCo
Janet, positive on Coronavirus was confirmed on Wednesday, March 18. Over the time she was critical and was admitted to ICU at Saints Episcopal Church in Beverly Hills.
And as in now with the proper treatment she's on the road to recovery as shared by brother. Yes, Corona can be controlled to some extent.
Mikel Arteta - Head Coach at Premier League Club Arsenal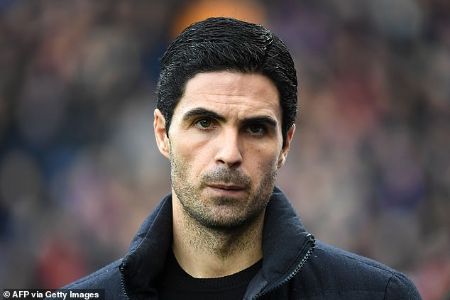 Mikel Arteta Amatriain, 37, is a Spanish professional football coach and former player.
Image Source: Getty
All the soccer fans might know the news of Arsenal manager Mikel Arteta being contaminated with the virus.
The club shared the news on Thursday, which even led to an emergency meeting at the ongoing Premier League on Friday.
As reported by NY Post, the consequence has now lead Arsenal's first-team squad are self-isolating, and the club training center has temporarily closed.
Chelsea Winger Callum Hudson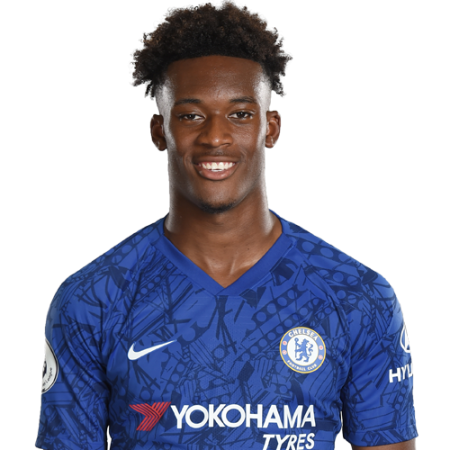 Callum is under isolation and recovering.
Image Source: Footballupt
The number 2 winger of Chelsea was also diagnosed with the fatal virus on Friday, March 13.
Find Out: Silicon Valley Effectively on Lockdown Because of Corona Virus
Moreover, after the test result came out as positive, Chelsea announced the full men's team squad, coaching staff, and another backroom staff is now on a self-isolate after Hudson had shown with a positive result.
Juventus Player Daniele Rugani
Rugani is currently in quarantine.
Image Source: Footballupt
Daniele Rugani, who plays from the defender position of the Italian football club Juventus club, has now tested positive with Corona.
Shortly after the news, teammate, Cristiano Ronaldo has also locked himself in quarantine but is not tested positive from the virus.
Juventus' Paulo Dybala and Girlfriend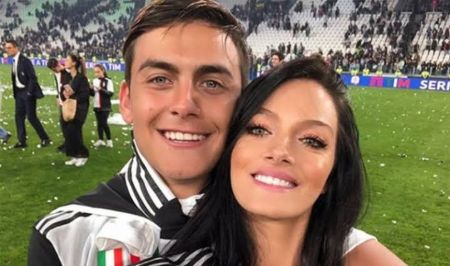 Paulo and girlfriend Oriana are in isolation alongside fellow club member Winger Hudson.
Image Source: Getty
The number 26 player of Juventus Paulo Dybala and girlfriend Oriana Sabatini announced their diagnosis on Friday.
Juventus seems to be the club most affected by Coronavirus, as he is the second player to be infected by the virus following Serie A defender Daniele Rugani.
Juventus and France Midfielder Blaise Matuidi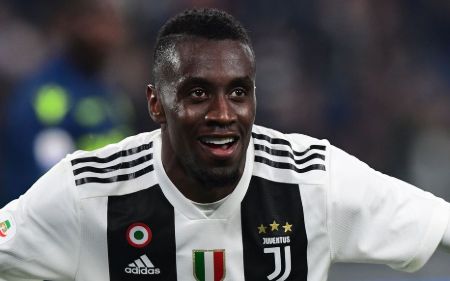 Blaise is well and recovering.
Image Source: SeneNews
Another Juventus player Blaise Matuidi is tested positive with Coronavirus.
The 32 years old player under the isolation since 11th March, Wednesday is now reported to be "well and asymptomatic," as per reports from BBC.
Marouane Fellaini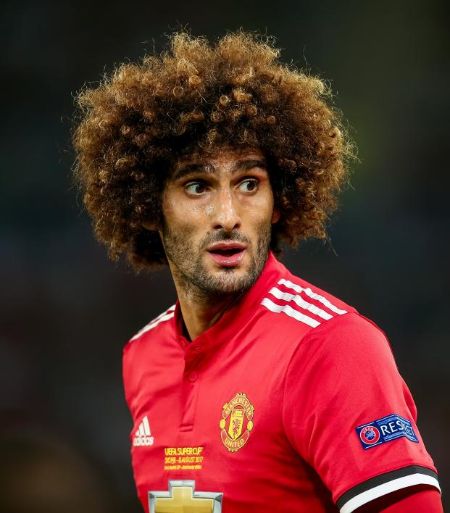 Former Man U player tested positive with Corona.
Image Source: Standard
Another Belgian professional footballer and former Manchester United midfielder Marouane Fellaini has been diagnosed with COVID-19.
Born to Etterback to Moroccan parents, Fellaini was playing for Belgian's Chinese Super League club Shandong Luneng in China from 2019. Prior to that he played 11 seasons in England with United and Everton.
As reports from Chinese media, Fellaini is currently in isolation at Jinan hospital known for the specialises for infectious diseases.
Basketball Player Affected by Corona - Rudy Gobert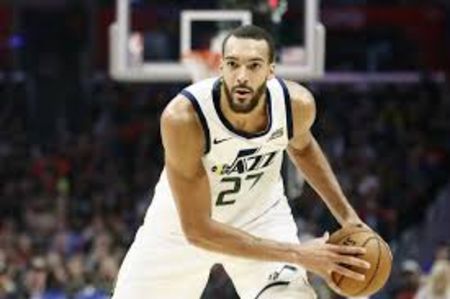 NBA Rudy positive on Crown Virus.
SOURCE: NBA
The 27 years old French Basketball Player Rudy Gobert is also infected with the contagious virus.
Check Out: "America's Got Talent" Judge Heidi Klum is Under Self-Quarantine
The reason behind the infection is believed to happen after Rudy jokingly touched the reporters' recorder during media availability two days ago.
Donovan Mitchell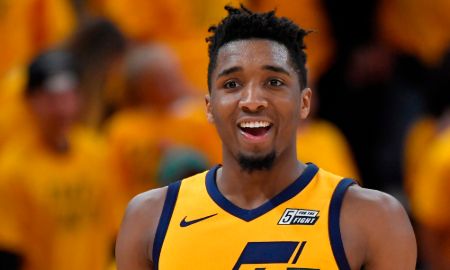 Mitchell is under isolation and is winning the virus.
SOURCE:Basketball Info
Donovan is the second NBA player who's been positive for Coronavirus. He plays for the Ruby Gobert's teammates.
Mitchell was tested positive for COVID-19 on Wednesday; As in now, the NBA has suspended its season until further notice.
Brooklyn Nets' Kevin Durant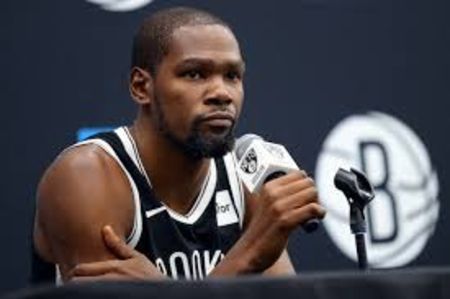 Kevin was confirmed infected with COVID-19 on Tuesday, March 17.
Image Source: MercuryNews
Kevin Durant is stated positive with the virus out of four members of Brooklyn Nets.
Kevin is currently isolated and is under the treatment by the finest physicians. The rest of three members are asymptomatic.
The 31 years old contamination news came one week after NBA suspended the season after Utah Jazz player Rudy was tested positive with the virus.
Death - Larry Edgeworth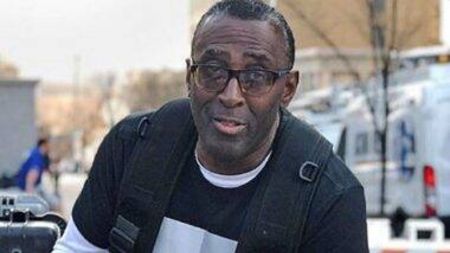 R.I.P. Larry Edgeworth
Image Source: NBC
A longtime employee of NBC news sadly passed away on Thursday due to Coronavirus.
The 61 years old used to work in the equipment room at NBC New'30 in New York as shared by wife Crystal.
Stay healthy and sanitized. The only way to overcome Coronavirus is with a sound hygiene and your diet regime. Stay tuned with us as we are updating the list everyday and find more news related to Corona Virus only on Glamour Fame.
-->