The Vice President's Press Secretary Reveals Vice President Mike Pence and Second Lady Karen Pence's Coronavirus Test Results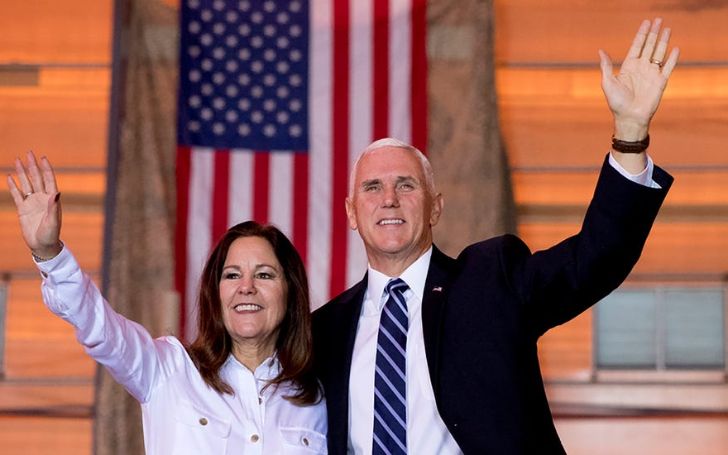 The Vice President's press secretary revealed Vice President Mike Pence and Second lady Karen Pence's test result for COVID-19 to be negative.
Previously two members from the staff of Pence's office were tested positive for coronavirus this week. Due to the contagious disease outbreak, Vice president Mike Pence and Second lady Karen Pence informed to test out for the pandemic.
In a recent press briefing Pence mentioned, "While the White House doctor has indicated that he's got no reason to believe I was exposed and no need to be tested, given the unique position I have as vice president and as leader of the White House Coronavirus Task Force, my wife and I will be tested for the coronavirus later this afternoon."
However, Katie Miller, VP Press Secretary took to her social media handle to inform the citizens that the results were negative.
You May Also Like: Celebrities, Athletes and Public Figures Diagnosed with Coronavirus - Complete List Here
Vice President also ensured that the staff tested positive for the virus is doing well and resting in his home. The worker's been off duty from the White House since Monday.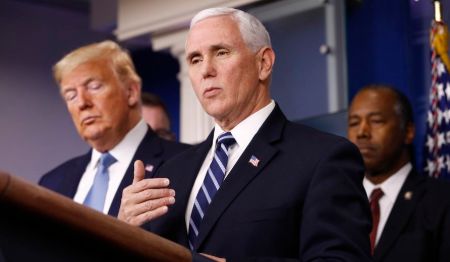 The White House is also taking preventive measures against COVID-19.
Photo Source: Washington Times
Not only that, but the VP also assured neither he or President Donald Trump being suspected of any contact with the staffer. They also contacted the Centers for Disease Control and Prevention (CDC) along the White House for Contact tracing and precaution measures.
Also See: How to Stock-Up Properly During Coronavirus Lockdown and Continue a Healthy Diet
In the present time there are plenty other politicians tested out positive for coronavirus Rep. Mario Diaz-Balart, R-Fla confirmed his case back on Wednesday followed by Rep. Ben McAdams, D-Utah.
In the midst of this grave situation, we urge everyone to maintain social distance and practice safe health measures.
Rest in your homes and enjoy articles from the one and only Glamour Fame.
-->