Silicon Valley Effectively on Lockdown Because of Corona Virus
Published Tue Mar 10 2020 By Eden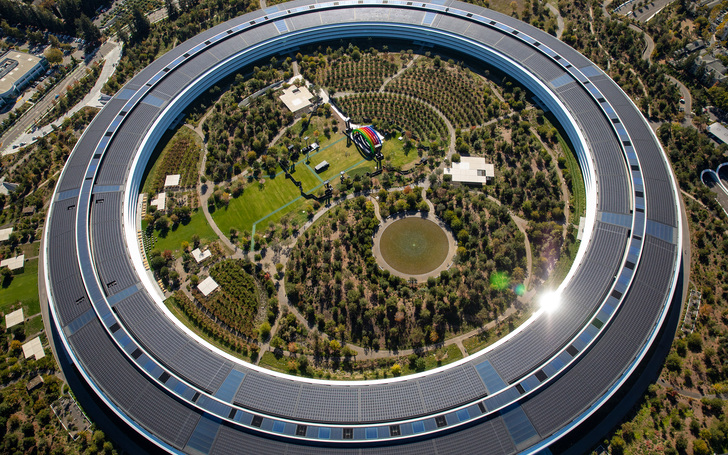 Corona Virus brings the lockdown of Silicon Valley.
The panic caused by the Corona Virus seems to be on the rise every single day, adversely affecting almost every business currently in existence.
Amid the COVID-19 outbreak, tech companies around the globe are beginning to ask employees to work from home and avoid travel as much as they can. Silicon Valley is no exception that's been massively hit in the past few weeks.
The premises in and around the headquarters of Facebook, Google, and Twitter are noticeably quieter in recent weeks. This comes as no surprise amid the coronavirus outbreak, where companies are asking staff to work from home. In fact, they're being asked to avoid some of the perks of the tech world, most notably open-office plans and gourmet meals.
Watch: What Is Coronavirus (COVID-19)?
Apple CEO Tim Cook called the virus outbreak an "unprecedented event" and a "challenging moment" for everyone. He subsequently encouraged the staff all over the world to work from home until 13th March.
Also See: Coachella Music Festival Postponed Due to Corona Virus
Microsoft CEO Satya Nadella made a similar statement, stressing his commitment to make "public health" his topmost priority. He, too, encouraged the employees in and around Seattle and San Francisco to work from home until 25th March.
Several companies have made similar moves in recent days. As a matter of fact, Stanford University even canceled in-person classes.
Watch: TECH TUESDAY: CNET Senior Editor Claire Reilly On Coronavirus Outbreak's Impact On Silicon Valley
Facebook, meanwhile, was scheduled to conduct its F8 developer conference in San Jose, just minutes away from its headquarters. However, they canceled the conference with concerns rising over the spread of coronavirus. In addition, Google and Nvidia called off their annual gatherings.
You Might Like: Google Teases Revoutionary Smart Clothing Product with Adidas and Electronic Arts
The worldwide panic of the coronavirus comes following the rapid spread of this disease around the globe. The virus first detected in China in late 2019, is causing thousands of deaths across the planet, with the toll ever rising. More worryingly, the number of people who have tested positive for COVID-19 (the official title of the disease) already reached six figures and is quickly spreading in several continents.
Check Out: Doctor shares CDC's latest coronavirus warnings
As per experts, despite similar symptoms, Corona Virus is much deadlier than regular flu that kills tens of thousands every year. The new coronavirus is particularly fatal for older people with chronic illnesses.
Before you leave, make sure to check out Glamour Fame for more intriguing news.
-->