Who is Andy Allo? Some Interesting Facts to Know About the Singer-Songwriter
Andy Allo is an American singer-songwriter who was born on January 13, 1989. When it comes to music, she is an all-rounder, she can play all kinds of instruments like guitar and stuff, she can write her own songs, and of course, she sings beautifully.
While her talents are not limited to just singing, she is also an actress; She appeared on comedy-drama series 'The Game,' the talk show, 'Attack of the Show,' and other several trivial TV appearances. The singer has released three albums, namely, 'Unfresh,' 'Superconductor,' and 'Hello.'
There are some interesting facts about the singer-songwriter which we thought might interest, so without further ado, let's find out what they are.
Andy Allo Wiki/Bio
Andy Allo originally hails from Bamenda, Northwest Region, Cameroon. While not much is known of her parents, it was found her father, Andrew Allo, was is an ecologist, and her mother, Sue, was a music teacher. It was through her mother Andy developed an interest in music.
Andy Allo, who is of Cameroonian nationality, was born on January 13, 1989. She is known for her music albums like 'UnFresh,' and 'Superconductor,' and also a member of Prince's band, 'New Power Generation.'
Photo Source: E! Online
The 31-year-old singer-songwriter started learning piano at the age of seven. Moreover, she also attended PNEU school when she was still back in Bamenda. It was only later when her mother had chronic fatigue syndrome that they had to move to California in 2000 as Sue is a California-native.
Allo is the youngest of her five siblings, but she moved to California with only one of her sisters, Suzanne. Allo completed graduated from El Camino Fundamental High School in 2006. Allo was always structured when it comes to what she wanted in her life.
Also See: Who is Christine Bullock? Some Facts to Know About 'Below Deck Mediterranean's First Guest
Right after her graduation, Andy formed a band name 'Allo and the Traffic Jam.' That was back in 2006, but the real deal for the singer came two years after the band formed when she performed her first solo gig at Fox & Goose Public House. It was huge. In 2009, Allo released her first album, UnFresh, which kind of opened all opportunities for the singer, which led to getting a position of singer and guitarist in Prince's Band, 'The New Power Generation.'
How Prince Discovered Andy Allo?
Watch: Andy Allo Explains How Prince Discovered Her & More!
As we assume, we don't need to stress how great Prince and his following was back then; So, someone like him choosing you for his band one of the band members is pretty huge, to say the least. So, we just wanted how he discovered Andy Allo, and we came across an interview of her.
Also Read: Who is Milagrito Colon? Here are Some Facts You Should Know About Here
When an interviewer asks the question, how did the Prince discover you, Allo's straight answer was she knows people, Prince knew. Thanks to people who worked on her first album, UnFresh, who later started working with Prince, helped introduce Allo to Prince.
Did Prince and Andy Allo have Something Special Between Them?
Apparently, Prince and Andy Allo were reportedly dating. This thing would never have been public if police investigating Prince's case hadn't found the love letter by Allo. While there's no proof, the letter is from Andy, but some points suggest they are from her.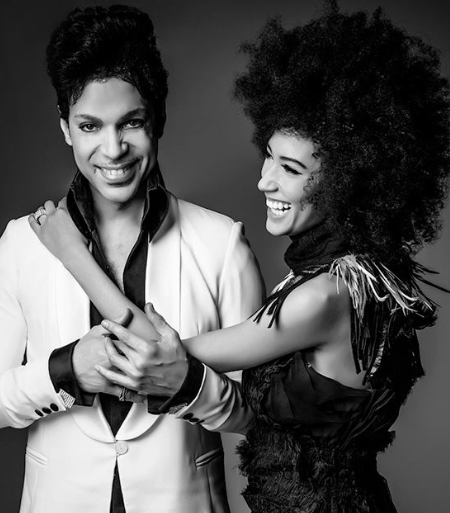 Andy Allo and Prince were reportedly in a relationship.
Photo Source: Andy Allo's Facebook
The Blast in 2018 reported, "letter was written on stationery from a hotel in Montreal, where Prince performed two shows in 2011." and according to the media outlet, some details like, 'Nothing More,' 'Taking a Chance,' 'Last Night,' People Pleasure,' on the letter suggest they are from Andy Allo.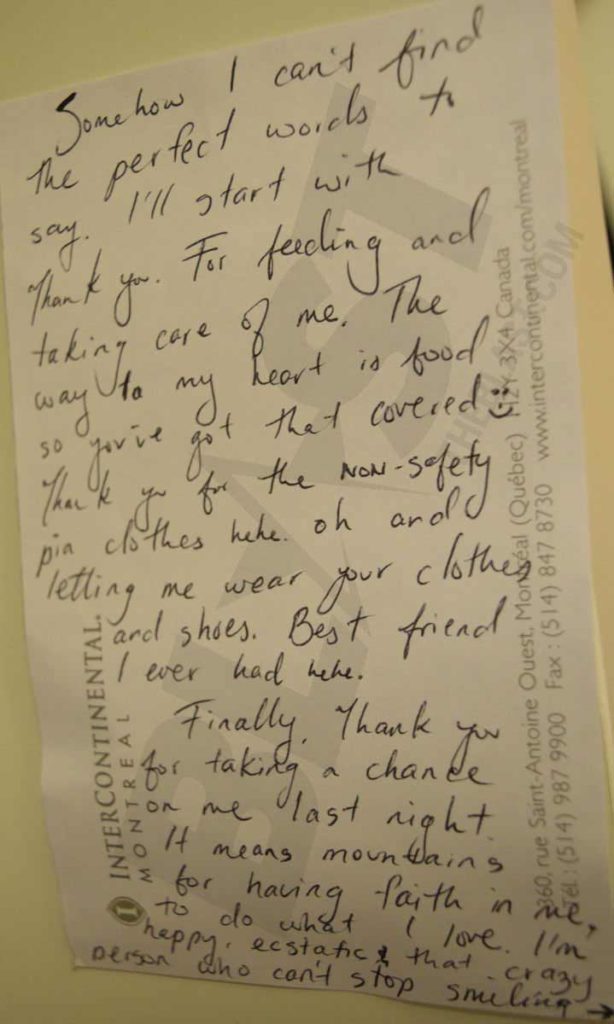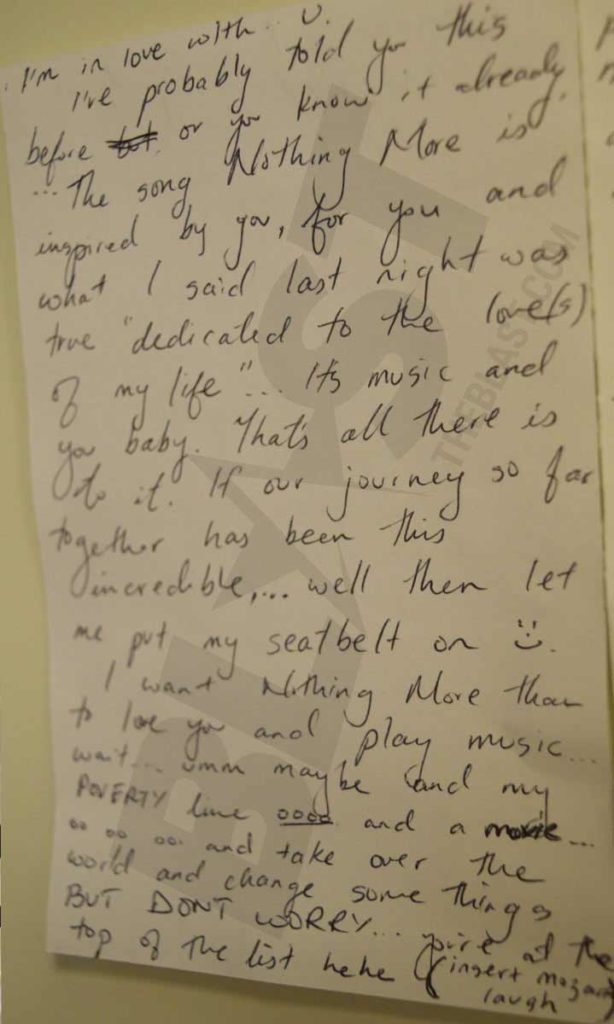 Andy Allo's love letter to Prince.
Photo Source: The Blast
We are sure, Prince had received thousands of letters like that during his lifetime, but he kept the letter from Allo safe all this while which suggest, he was indeed in love with Andy. And it's pretty clear, Allo was in love with Prince too, as she wrote on her letter, "I am in love with U." you can check the full details on Blast.
You May Also Like: Richa Shukla Moorjani - Some Facts to Know About 'Never Have I Ever' Star
For more information on your favorite celebrities' lifestyle, stay tuned to Glamour Fame, and don't forget to sign up for the newsletter.
-->