Anna Kendrick and Bill Hader Have Been Dating for a year, Detail About their Relationship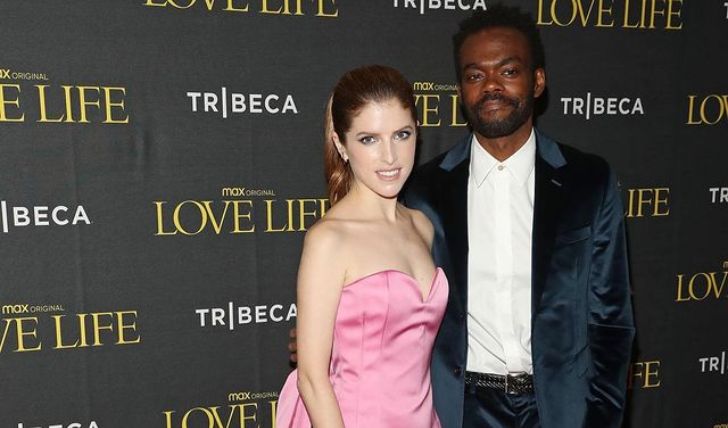 Anna Kendrick and Bill Hader's relationship timeline: Inside their high-profile relationship!
Anna Kendrick knows a thing or two about keeping her romances out of the spotlight. One might think of it as a learned talent, but Kendrick says it comes naturally to her being a very private public figure. The Oscar-nominated actress is dating actor Bill Hader; they have been dating for over a year now, and no one had a clue.
Kendrick, 36, is a native of Portland, Maine. She forayed into acting as a child and did some laudable work, but it wasn't until she played the role of Jessica Stanley in the 2008 blockbuster, Twilight that Kendrick got her big break in the industry. Anna is a multiple-winning actress and boasts nominations in Academy, BAFTA and Screen Actor Guilds Awards. Ahead is all detail of Kendrick's high-profile but well-wrapped relationship with Hader.
Anna Kendrick is"very happy" with Bill Hader!
The Up In The Air actress and Bill Hader, best known for his roles Barry, You, Me and Dupree, and Hot Rod, still haven't come clean about their secret relationship, but we assure you that credible sources have reported on the sneaky couple's long-going affair. A close source told People, "they are both very private people, and with the pandemic, it was easy to keep it quiet."
Sources revealed they met years ago and have been secretly dating for over a year.
Source: E! News
The source further reveals that both Anna and Bill are hysterical and are currently enjoying their time together. "She's really, really happy," the source said. Hader, 43, is a native of Tulsa, Oklahoma. Best known for his long stint as a regular on Saturday Night Live, Hader and Kendrick reportedly connected on the sets of the sketch comedy when the Twilight actress once hosted SNL.
Don't Miss: Who is Gabby Barrett? Inside Her Relationship With Husband Cade Foehner.
Kendrick and Hader have shared screens more than one time. The last time they appeared on the screen together, they were siblings. Kendrick and Hader played Noelle Kringle and Nick Kringle in 2019 Chritsmas film Noelle. And the onscreen sibling bond has now somehow translated into romance.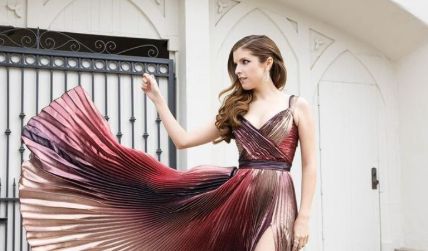 Kendrick and Hader co-starred in the 2019 film 'Noelle.'
Photo Source: Instagram
Before Kendrick, the SNL star was in a relationship with actress Rachel Bilson, who he met on the sets of The To-Do List. They ended their relationship in July 2020, after almost a year together. Hader shares three daughters, Hannah, 12, Harper, 9, and Hayley, 7, with his ex-wife director Maggie Carey. The former couple was married for over a decade.
Anna Kendrick's dating history!
The Academy-nominated actress may have dated a string in the past, but there is no way of knowing it as Kendrick has successfully kept her love life low-profile. But despite the Pitch Perfect actress's utmost try, a few of her relationships have been busted. Before Hader, Kendrick's last known boyfriend was Ben Richardson.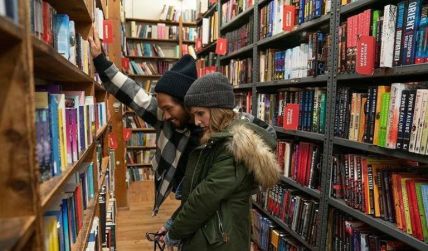 Kendrick was last in a relationship with Ben Richardson. Photo Source: Instagram
Anna started dating Ben, a cinematographer, in 2014. They reportedly met on the sets of Drinking Buddies and hit it off almost immediately. Like her current relationship, Anna's romance with Ben was also a mystery for a long time. Kendrick has also dated English filmmaker Edgar Wright. Kendrick may not like attention in her personal life, but the actress doesn't refrain from reflecting on her relationships.
Recommended: Martha Kalifatidis has Revealed her Boyfriend, Michael Brunelli, Detail About their Relationship.
In a past interview, Anna says she likes her relationship low-key because the spotlight can ruin a relationship. Kendrick says just because a relationship has ended doesn't mean it's a failed relationship. Opening up during an interview, the Pitch Perfect star says, "People come into your life, and you grow, and they change you, and what you learn from them might be really positive or it might be negative."
For more information and news on your favorite stars, stay connected to glamour fame.
-->