Anne-Marie Played An Impromptu Hotel Set After She Was Forced To Axe Her Performance In South Korea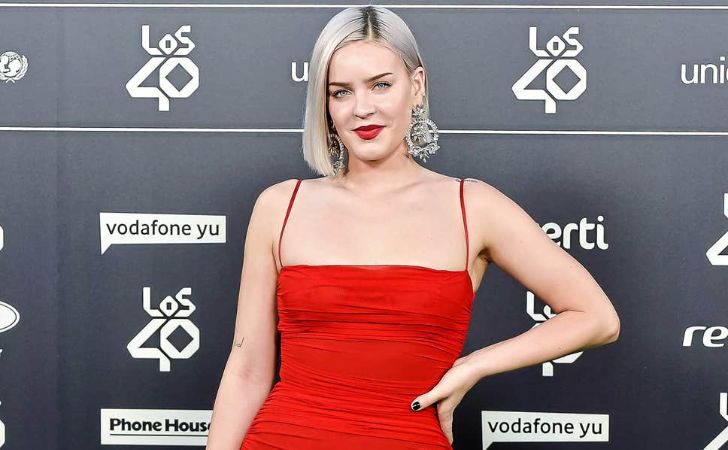 Free Tickets to Everyone!
The 28-year-old singer, Ann-Marie played an impromptu hotel set after she was forced to cancel her show in South Korea because of the safety reasons.
Apparently, it was reported that the stage which Ann-Marie was all set to perform on was structurally unsafe.
Anne-Marie, who was scheduled to perform in the Holiday Land Festival in Paradise City on Sunday, 28th July 2019 but was canceled.
Also See: Newlywed Katherine Schwarzenegger Joined Her Journalist Mother Maria Shriver And Her Younger Brother Patrick For Lunch And Shopping In The Pacific Palisades
Following the cancellation of the show, the 28-year-old singer was left annoyed and wanted to channel her anger somewhere, so Anne-Marie took to Twitter.
The 28-year-old singer posted a video on Twitter, in the video, the singer looked furious as she said, "Hello everyone. I don't really know what's going on, but I've been told that the stage I was performing on was structurally unsafe so I'm not going to be able to go on."
Anne-Marie continued, "I've been waiting for confirmation this whole time. I know that one stage has already been shut down, but yeah, I'm not allowed to go on."
The 28-year-old singer further added, "I'm so annoyed. I'm just gonna cry in my room the whole night. But I will be back to see my Korean fans, I love you so much. I'm so sorry about today, but it wasn't up to me."
Also Read: Jackie Chan Is To Be Honoured With A Worldwide Contribution To Entertainment Prize By BAFTA Los Angeles
We told you Anne-Marie was furious, and the video message was rather long, here what she said further "And if it was up to me, I'd still be down there performing, but I've been told not to do it." As the show was canceled, the 28-year-old British pop star invited her fans to the nearby hotel for an intimate and "FREE" performance later that evening, moments later the announcement.
The 28-year-old announced her "Free" concert on her social media as she wrote, "KOREA. Rubik lounge at Paradise City Main Hotel 11.30pm TONIGHT."
Ann-Marie further added, "BE THERE. I AM PUTTING ON A SHOW!!!!!!! (sic). When asked if a ticket was required to gain entry, Anne-Marie replied: "Don't need tickets EVERYONE IS WELCOME! (sic)"
Also Check: Marco Pierre White Jr. Arrested for Class A Drug Possession Days after Baby Announcement
Well, well, what a way to make your fans happy and show that actually value their love and support. We love you, Anne-Marie!!!
-->