Annie Ilonzeh Boyfriend - Is the Actress Dating Someone?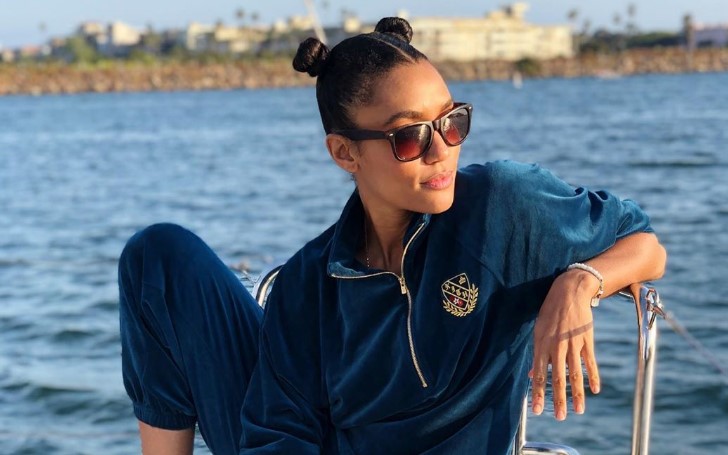 Annie Ilonzeh (born Annette Ngozi Ilonzeh) is an American actress known for a stint on the hit ABC series 'General Hospital' where she played the character of 'Maya.' While talking about her works, she has a long list of credits for other big series like 'Arrow,' 'Drop Dead Diva,' and 'Empire.'
Ilonzeh comes from a small town of Texas, where she spent most of her life and graduated from Colleyville Heritage High School. Reports has it; the actress father moved from Nigeria and married a local. It's surprising to know; she made her television debut from 'How I Met Your Mother.' Isn't it amazing!
Annie's career for sure sounds interesting as her acting skills are something we are all aware of. But the thing is, there are somethings which managed to confuse her fans. Her personal life has always been a mystery.
By personal, we mean her love life; we said it's a mystery because she has always shocked us with a couple of appearances with some well-known celebrities but never admitted dating any of them. So, let's just find out about her love life.
Annie Ilonzeh Boyfriend - Is She Dating Someone?
While there's no official statement from the star herself, but when we dug into the personal life, we found Annie Ilonzeh is getting real close to Daniel Kyri.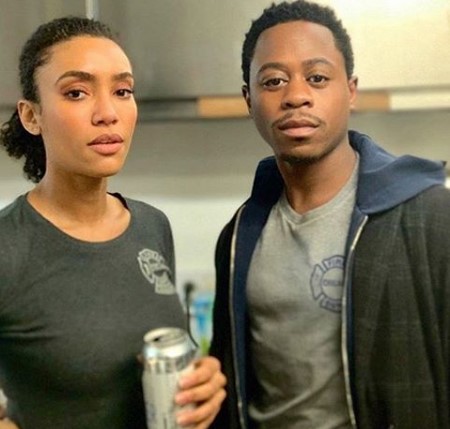 Annie Ilonzeh is dating her boyfriend, Daniel Kyri.
Photo Source: Daniel Kyri Instagram
While the actors failed to make any official announcement initially to their followers, the two are pretty much public about their romance now.
Also See: Why Drew Brees and Michael Vick are Considered Overrated NFL Quarterbacks? Find Out Here
It is speculated the couple started dating from January of 2019. Yes, their romance is still new, but the couple seems they have been together for a long time. Recently, the couple is pretty public about their love, as seen on their Instagram profile, the couple is calling each other "Mom and Dad."
Who is Daniel Kyri?
Annie Ilonzeh's boyfriend, Daniel Kyri, is also an actor and writer. The star is known for his works on movies like 'The T' (2018), 'Chicago P.D. (2014), and 'Chicago Fire' (2012). The actor was nominated for a Joseph Jefferson Equity Award for Principal Actor in 2017.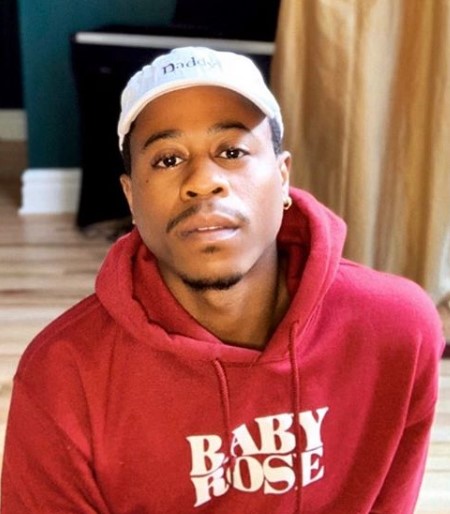 Daniel Kyri is a multi-talented personality. He is an actor and a writer
Photo Source: Daniel Kyri Instagram
The multitalented personality is a polished product from theatre acting. Moreover, Daniel, who is also known as 'DK,' is the creator of 'The T' web series. So, it seems both of them are embarked on their mission to be a big Hollywood star.
Annie ilonzeh Made Headlines After She Was Ween With Shaq
It was back in January of 2019, when the couple, Annie Ilonzeh and Daniel Kyri, went public about their relationship. And it is one of those mysterious things of Ilonzeh we talked about earlier. Annie was seen holding hands in hands with basketball legend Shaquille O'Neal.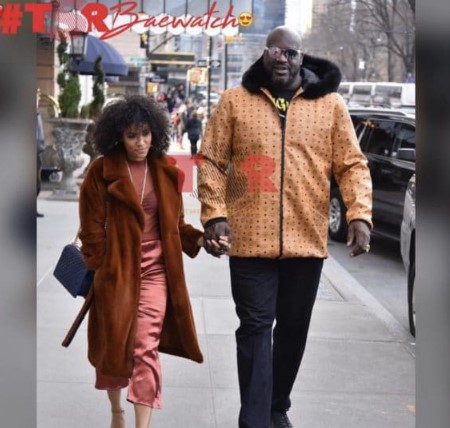 Shaquille O'Neal and Annie Ilonzeh were spotted on the street of New York holding hands on hands.
Photo Source: Atlanta Black Star
Shaq and Ilonzeh are co-stars in Tupac Shakur biopic 'All Eyez on Me.' So, it is expected two got close while filming the movie, but the two never admitted of having anything special between them.
Some media captured Their stroll on the street of New York in January; however, the two never made an appearance on each others' social media. So, what was that they had between them? Only they can answer that.
You May Also Like: Teddy Purcell Girlfriend - Is the Former Ice Hockey Player Dating Someone?
For more information on your favorite celebrities' lifestyle, stay tuned to Glamour Fame, and don't forget to sign up for the newsletter.
-->