Teddy Purcell Girlfriend - Is the Former Ice Hockey Player Dating Someone?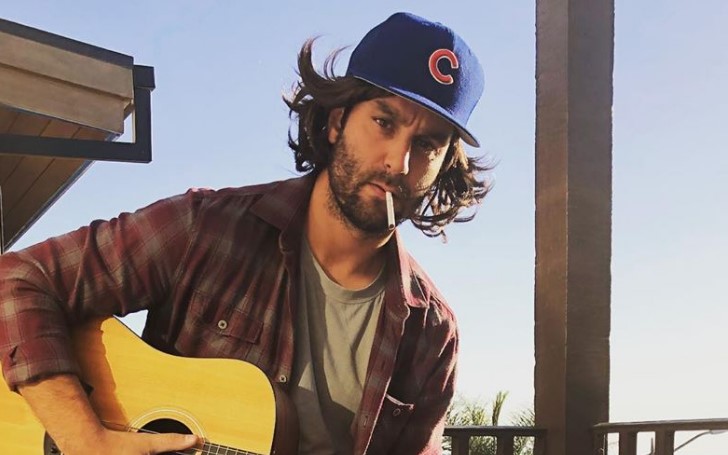 Teddy Purcell (born Edward Purcell) is a Canadian Ice hockey player. The fantastic player played for the 'Los Angeles Kings, Tampa Bay Lightning, Edmonton Oilers, and Florida Panthers. The former hockey player is known for his amazing records of scoring 138 points on 39 goals and 99 assists in two seasons.
The impressive player, who was born on September 8, 1985, life took a turn to good when he moved to the United States to study at Lake Forest Academy. Little did he knew, he would grow interested in hockey and became the national player.
Teddy Purcell's talent was not limited to ice hockey; he was a good team leader as well; under his leadership, his team won the first season. While his career was all exciting and all, we just wanted to know more about Teddy's personal life. By personal, we mean his love life, so is the former ice hockey player dating anyone, let's find out.
Teddy Purcell Girlfriend - Is the Former Ice Hockey Player Dating Someone?
While we can understand, you have already searched the internet and tried to find if Teddy Purcell is dating someone, and we can also be sure that you saw he still single. Apparently, that news is false, and yes, the former hockey player is dating some.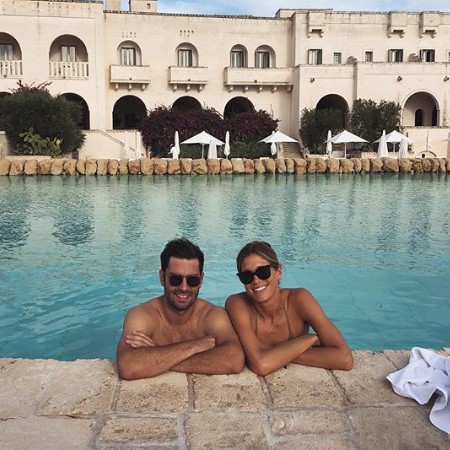 Teddy Purcell and his girlfriend, Alix Klineman, celebrating his birthday together.
Photo Source: Teddy Purcell Instagram
While digging into the details, we went through Teddy Purcell's private accounts (guilty!) and found out Teddy Purcell does have a girlfriend. So, according to his Instagram, Teddy is dating Alix Klineman.
It's still not clear since when the couple started dating, but according to their social media, they are making appearances on each other social media since 2018. Some reports suggest the two started dating from late 2017.
Also See: Sean Gilmartin - Some Facts to Know About the American Pro Baseball Pitcher and Kayleigh McEnany's Husband
The first time Teddy Purcell and Alix Klineman were seen together was in one of their Instagram posts where the couple was seen with a bunch of their other friends. Since then, the two have been together.
Who is Alix Klineman, Teddy Purcell's Girlfriend?
Alix Klineman (born Alexandra Rose Klineman) is an American volleyball player and former indoor volleyball player. According to the reports, Alix, who was born on December 30, 1989, in Manhattan Beach, California, graduated from Mira Costa High School in Manhattan Beach, California, in 2007.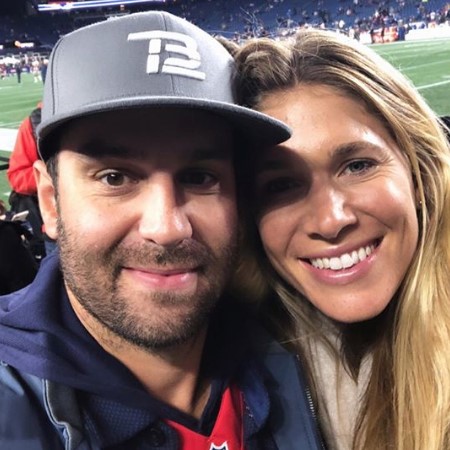 Teddy Purcell and Alix Klineman went to watch Boston's games on October 14, 2019.
Photo Source: Alix Klineman Instagram
Alix started her volleyball career before even before she graduated from high school. Klineman was named the 2005 and 2006 California Gatorade State Player of the Year for Volleyball.
You May Also Like: Dave Bugliari - Some Facts to Know About Alyssa Milano's Husband
For more information on your favorite celebrities' lifestyle, stay tuned to Glamour Fame, and don't forget to sign up for the newsletter.
-->