Why Drew Brees and Michael Vick are Considered Overrated NFL Quarterbacks?
Published Sun Apr 12 2020 By Bran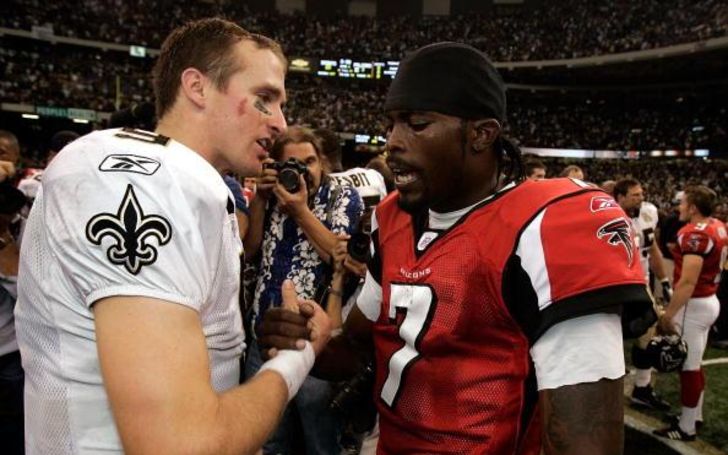 There are certainly numerous ways to judge sports personalities on their abilities. And, while many consider the likes of Drew Brees and Michael Vick as one of the all-time great quarterbacks, the statistics definitely says something else.
The craze of American football matches nothing, and to be able to win the likes of Superbowl, you need top-quality quarterbacks. It is a general phenomenon, that whenever a team loses, all the blame gets on the quarterbacks itself. When you talk to most of the football enthusiasts about the top quarterbacks of all time, then most of them include the likes of Atlanta Falcons' star, Michael Vick, and the Super Bowl MVP, Drew Brees.
While the quarterbacks are the ones to blame when most of the teams lose, they are also the ones who get too much credit on the other occasions. Two of the much-loved stars, Michael Vick and Drew Brees won all the possible accolades in their time. Specifically, Vick is a four-time Pro Bowl winner, and Brees is a 13-time Pro Bowl and a Super Bowl champion. There is no doubt that the two were sensational, but is it true that the fanbase went too far of themselves while rating them? Let's find out.
Michael Vick's Statistics Are Below Par
The Round 1 pick 1 of 2001 NFL Draft, Michael Vick spent the best years of his career in Atlanta Falcons and Philadelphia Eagles. While he was the Big East Offensive Player of the Year 1999, the 6-foot tall athlete's vital statistics are quite shocking. Huge credits to him for his brave comeback from the prison over a dogfighting case, however, his game was on a decline following the return.
Michael Vick is the Round 1 Pick 1 of 2001 NFL draft.
Photo Source: Wikipedia
Quarterbacks generally should be excelling on their pass completion rate. Although the quarterbacks that fall on the elite category have a success rate of more than 63%, Vick's number stands at a shocking 55.3%. Surprisingly, the numbers were dreadful, as it signifies how he isn't the best passer at the game like the fans claim him to be. Some of the top quarterbacks, such as Peyton Manning, Aaron Rodgers, and Tom Brady's completion percentage stand at 64.9%, 64.4%and 63.6%, respectively. So with such a low rate relatively, does Michael Vick really deserve all the praise he gets?
Vick's Mediocre Yards Per Attempt
There is no doubt that Michael Vick is a NFL legend, but the completion rate isn't the only average statistic for the footballer. Comparatively, his Yards Per Attempt score stands low at 6.9. Even though the numbers are higher than many of the average quarterbacks, his yards per attempt are still lesser than the likes of Philip Rivers and Drew Brees, at 8.1 and 7.3, respectively.
Also See: Some Interesting Facts about Paul Rudd's Wife Julie Yaeger.
It was quite surprising to know how the multi-millionaire Vick's under average score since his bulky body, amazing athletic ability, and big-name should be producing big results. But, the statistics don't lie, and that is one of the strong reasons to label him with the tag of 'overrated.'
Michael Vick's Horrific Quarterback Rating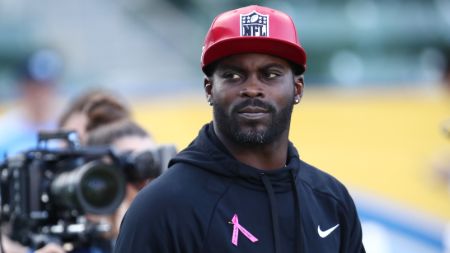 Michael Vick started his career from the Atlanta Falcons and retired from Pittsburgh Steelers.
Photo Source: Fox 29
Atlanta Falcons' Michael Vick is great but does not belong to the elites. His career quarterback rating puts all the fans who claim him to be the best of all time, speechless.
| | |
| --- | --- |
| Aaron Rodgers | 98.4 |
| Tom Brady | 95.2 |
| Peyton Manning | 94.9 |
| Drew Brees | 91.7 |
| Michael Vick | 80.2 |
Vick went through a lot of bad luck in his sporting journey, be it with his scandals or injuries. However, one might say that the retired star wasn't surrounded by top players like the other elites on the list to win a Superbowl. His ratings were dreadful for someone claimed as the best, which surely makes it clear how the so-called legend is nothing but overrated by the pundits and fans.
Drew Brees's Performance Before Super Bowl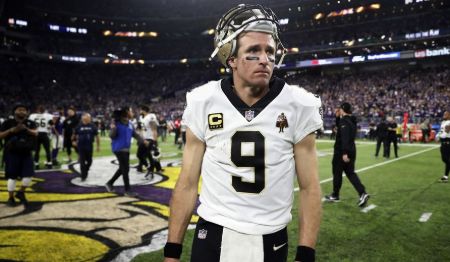 Drew Brees was the Super Bowl winner in 2009.
Photo Source: Washington Times
Unlike Virginia based Michael Vick, Drew Brees put up impressive statistics, be it individually or with his franchisee. He was Round 2 Pick 1 in the 2001 NFL draft, and he went on to break several records like attempts, completions, and yards completed. Thanks to his professional accomplishments, he owns a staggering $130 million net worth too.
You May Also Like: Ana Cheri's Plastic Surgery Story
Brees experienced his career-high in 2009 after leading New Orleans Saints to Super Bowl victory. Maybe, it was that and all the Pro Bowl accolade, which made him the fan-favorite in no time, but is he really the best? Considering the numbers, the NFL athlete's numbers are still very short to the likes of Tom Brady, Peyton Manning, and Aaron Rodgers.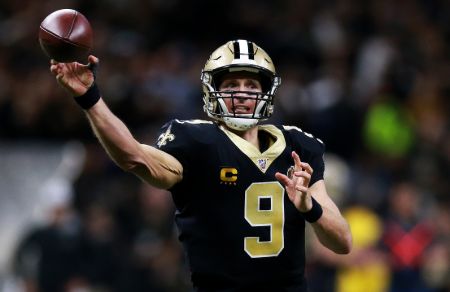 Drew Brees reached only 1 playoffs before winning the Super-Bowl.
Photo Source: WGNR
The footballer won the Super Bowl in 2009, but before that, his records weren't that impressive. Before that, he won only one playoff game since his rookie season in 2001. Brees would always be thankful for Brett Favre since if it weren't for his late interception in the final, he wouldn't be the Super Bowl Champion. His numbers were high that season, but before the team built on a great defense, he was nowhere near the Super Bowl.
Recommended: Saturday Night Live Set to Return with New Episode.
Unlike Vick, Brees stat padded all the records; he still is one of the weakest quarterbacks with quite less strength. Likewise, he has limited athletic ability and the right physics to make him the best ever. At the age of 41, the Texas-born quarterback is on a decline as of now, and there is no doubt that he will go down as one of the best when he retires. But, there are still a lot of quarterbacks ahead of him on the curve.
For more news and updates about your favorite stars, please stay connected with us at Glamour Fame.
-->