Anthony D'Amico and Ashley Petta Expecting Second Child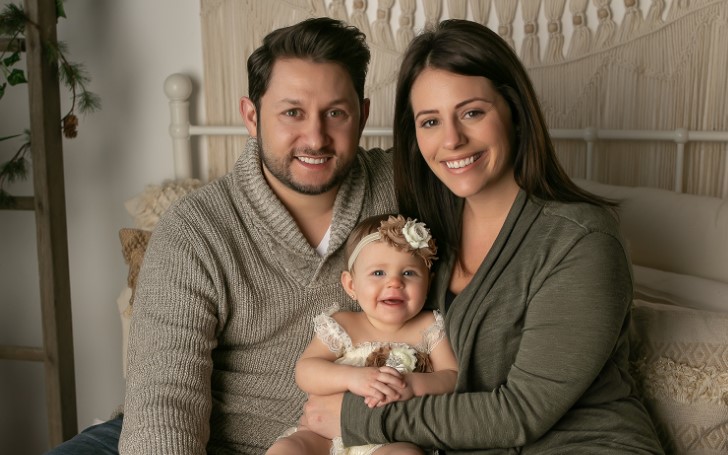 Anthony D'Amico and Ashley Petta to add one more member to their family.
'Married at First Sight' star Anthony D'Amico and Ashley Petta are expecting their second child. The couple who welcomed their first baby, daughter Mila Rose in January 2019, is soon adding one more member.
The couple announced the news on Thursday. Talking with one of the media outlets, E! Online, the couple also opened up about their difficult pregnancy.
Petta said, "We are pregnant! 13 weeks and two days, to be exact. I could not wait to reach my second trimester as it has been a challenging road for us to get here."
Also Read: Joe Jonas and Sophie Turner Welcome Their First Child
Ashley continued, "I thought by this point, I would be able to breathe and enjoy this pregnancy, but unfortunately, that has not been the case."
Watch: Pregnant! MAFS' Ashley Petta and Anthony D'Amico Are Expecting Baby No. 2
The reality star revealed she experienced a lot of spotting and bleeding over the last ten days, and although ultrasounds assured the baby is healthy, the bleeding has no explanation.
Petta said, "From what I am told, some women just bleed, and everything turns out fine. We are moving forward, cautiously optimistic."
Ashley continued, "It feels very weird for me to be announcing this pregnancy at a time of such uncertainty. I'm sharing all of this because it is too hard for me just to pretend everything is great, and I figured it would be even weirder if I didn't say anything at all."
Petta added, "We are trying to stay positive, and I will keep you all posted. Prayers are welcome."
You May Also Like: Ellen DeGeneres Addresses Accusation of Toxic Work Culture
For more information on your favorite celebrities' lifestyle, stay tuned to Glamour Fame, and don't forget to sign up for the newsletter.
-->