Antonia Prebble - Some Facts to Know About the Kiwi Actress, and Daniel Musgrove's Fiancée
Antonia Prebble (born Antonia Mary Prebble) is a Kiwi actress, who hails from Wellington, New Zealand. She is the fiancée of Daniel 'Dan' Musgrove, who is an actor known for his roles in movies like 'Piece of My Heart,' 'True Criminal: Safe House,' and more importantly he is also a part of one of the most renowned TV series, 'Westside.'
Antonia, however, doesn't need to be linked to her fiancée when it comes to the introduction. Prebble is also an actress and made her name in the entertainment industry. The Kiwi actress is known for her role 'Loretta West' on the hit New Zealand comedy-drama 'Outrageous Fortune.'
There are some interesting facts to know about the actress, so let's just find out some of them we have gathered here for your convenience.
Antonia Prebble was Born to a Professor Father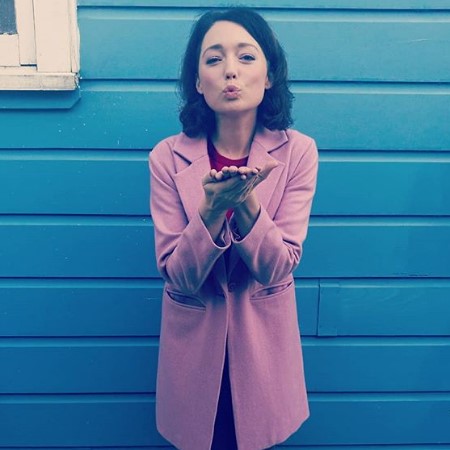 Antonia Prebble is 36 years old as of 2020.
Source: Antonia Prebble Instagram
Antonia was born on June 6, 1984, (which makes her 36 years old as of 2020). She was born to father John Prebble, who was a professor at Victoria University of Wellington, and mother Nicola Mary Riddiford, who also is an English teacher.
Also See: Who is Danielle Cormack Dating After Divorce from Pana Hema-Taylor?
Antonia's parents share three children, Becky Prebble, Antonia, and Richard Prebble, among whom the Kiwi actress is the middle one.
Growing up in a educated family, Prebble attended Queen Margaret College to graduate in Bachelor of Arts in Linguistics, which she did in 2001, no wonder she can speak French fluently.
Antonia Prebble's Started Her Acting Career From a Stage Play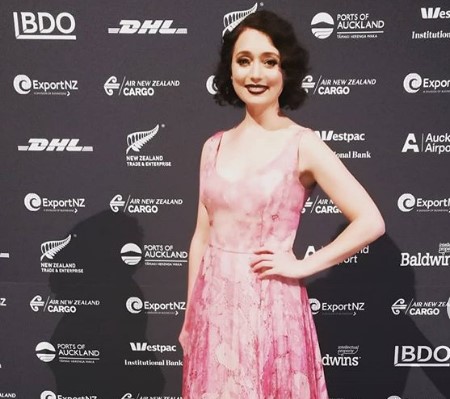 Antonia Prebble started her acting career from a stage play.
Source: Antonia Prebble Instagram
After graduating from her college, Antonia Prebble was more leaned toward acting, following which she got really interested in the stage play. Eventually, she got her first role in 1993 in 'The Magical Kingdom of Thingymijig.' Later, she played her parts in numerous children show, which helped her bag more significant roles.
The prominent work of her that gained her popularity is the role of 'Mandy McFarlane' in the 1997 TV series 'Mirror, Mirror.' After the show, Antonia never looked back and only grew as an actress since then.
Antonia Prebble is Engaged to Daniel Musgrove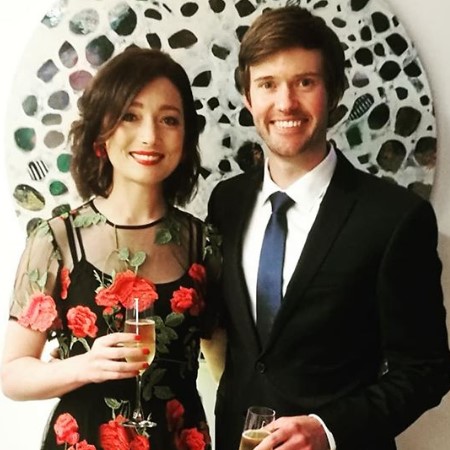 Antonia Prebble is engaged to Daniel 'Dan' Musgrove, and two share a son, Freddie Musgrove.
Source: Antonia Prebble Instagram
Antonia Prebble and Daniel Musgrove, who are also co-stars of 'Westside' series, are engaged now. The couple announced their engagement on their social media handle on July 15, 2018.
You May Also Like: James Carville's Wife Mary Matalin - Some Facts to Know About the Political Consultant
Taking to her Instagram, Antonia wrote, "Hi everyone! So I have a bit of news for quite some time this guy here has been making me a happy gal. We've kept it off social media so far, but now I am chuffed to share that Dan is making an honest woman of me - he proposed, and I said yes! We are super excited but are thinking we probably won't get married on the Wests' back lawn."
Though the couple was engaged in 2018, their relationship goes long back. According to some reports, they started dat from 2014 and already expecting their first baby before their engagement.
Their first child, Son Freddie Musgrove, was born in July 2019. After a few weeks of the birth of their son, Antonia said, "Dan and I are both as bad as each other. We have these long-winded, very animated conversations about everything to do with Freddie: what time he went down, how long he slept for, did he grizzle, has he done a poo. We are completely obsessed!"
Antonia Prebble Net Worth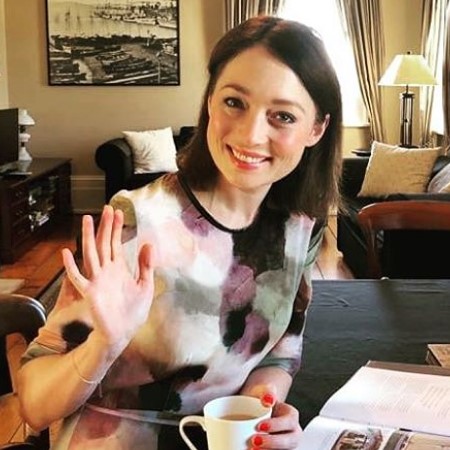 Antonia Prebble holds a net worth of $3 million.
Source: Antonia Prebble Instagram
We are sorry to say this, but, while some of you, happy readers, might find Antonia Prebble's career not that bright, we got some news for you. Apparently, the Kiwi actress doing pretty fine in her career, which helped her to make a huge fortune.
Also Read: Edwin Arroyave Net Worth — Complete Breakdown of the Fortune of RHOBH Star', Teddi Mellencamp's Husband
According to some reports on the internet, Antonia Prebble has a net worth of $3 million, which we think is impressive enough.
For more information on your favorite celebrities' lifestyle, stay tuned to Glamour Fame, and don't forget to sign up for the newsletter.
-->