Some Facts to Know About A.P. Bio Actress Sari Arambulo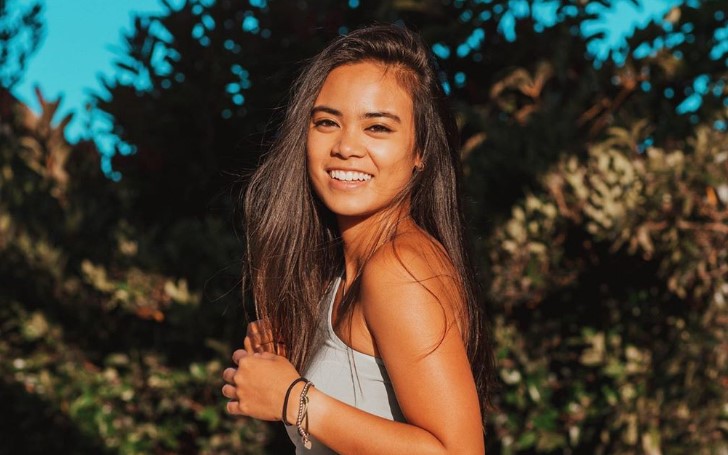 Here's what we know about Sari Arambulo, her height, work on A.P. Bio, her character Grace, Arambulo's talent agent, age, bio, and things like that, so tuned.
Sari Arambulo is an American actress and producer who is well known for her work on the American comedy television series, "A.P. Bio," created by Mike O'Brien for NBC.
It's still unclear where she is originally from but according to some sources; Sari now lives in L.A. She comes from a mixed ethnic group; Filipino and White.
Early Life of Sari Arambulo
Sari Arambulo was born on 21 April 1996 to her parents and has an older sister named Katrina Arambulo. The 24-year-old actress completed her education from the University of Southern California.
Well, Arambulo ended up as an excellent actress, and that is how we all know her, but what many are not aware of is that she is an incredible singer and dancer too.
You will just fall in love with Sari, there's no any option!
Photo Source: Sari Arambulo's Instagram
Before she embarked on her journey to become an actress, Sari went to musical theatre and dance classes in her school; But that's not all; she even took voice lessons and competed in hip hop competitions, which basically suggest she is really sound in her literary skills.
While trying to find more about Sari, we stumbled upon on her online resume posted by her talent managers/agent, "Cunningham Escott Slevin Doherty - Adult Commercial."
On her resume, we found out she is an all-around person; Sari knows how to swim and really good at breaststroke, butterfly, freestyle. Moreover, the 24-year-old actress's other hobbies include biking, hooping, basketball, volleyball. We are having a tough time keeping track of her activities; imagine doing that. Phew!
Also Read: Who is Angie Kerber's Boyfriend in 2020? Find Out About Her Relationship
Coming back to singing, Arambulo has an excellent vocal range, she can do Alto and Soprano, and about her language skills, she is really good at French, as we all know from her stint on 'A.P. Bio.'
Sari Arambulo Plays "Grace" on NBC Comedy Series "A.P. Bio"
A.P. Bio is an American comedy television show created by Mike O'Brien for NBC. The show was premiered on February 1, 2018 for special preview and made its debut on March 1, 2018.
The series revolves around a disgraced Harvard philosophy professor "Jack Carson Griffin" who loses out on his dream job to his rival "Miles Leonard." Jack returns to Ohio to work as an advanced placement biology teacher.
Sari plays "Grace" on NBC comedy series, "A.P. Bio"
Photo Source: Sari Arambulo's Instagram
But all the characters on the show are equally important, which is too obvious to say. Though Sari was not on the pilot episode, her entrance on the show has added a whole new charm to the series.
Arambulo portrays the character of 'Grace,' a poor "psychopath" (Mike O'Brien words, not ours) high school student, where Jack teaches, and she is one the students of his.
Also Read: Things You Should Know About The Belarusian Opposition Figure Maria Kolesnikova
As "Grace" is a new student in the classroom, we, along with other characters on the show, are still trying to figure out more about her. It's for sure an interesting development and we love to watch her on the show.
Sari Arambulo is Produces A.P Bio: The Podcast
As we mentioned earlier, Sari Arambula is really good at talking, she has her own show, "A.P. Bio: The Podcast," which she produces.
Sari and Eddy Leavy co-host 'A.P. Bio: The Podcast.'
Photo Source: Sari Arambulo's Instagram
The show is hosted Eddy Leavy and Sari where the duo gives exclusive insider look of the 'A.P. Bio' show. From how the show got start, the show's comeback for season 3 (as it was previously canceled) and a lot of things you need to know if you are a fan of the show.
QUICK FACTS:
Sari Arambulo's Height: 5'1"
Sari Arambulo's Weight: 105 lbs
Sari Arambulo's Eyes: Brown
Sari Arambulo's Hair Color: Brown
Sari Arambulo's Hair Length: Long
You May Also Like: Joy Cutler Divorcing Kristin Cavallari and Dating Tomi Lahren All Details
For more information on your favorite celebrities' lifestyle and other news, stay tuned to Glamour Fame, and don't forget to sign up for the newsletter.
-->