Are Blueface and his Girlfriend, Chrisean Rock, getting Married? Read about Chrisean and her Relationship!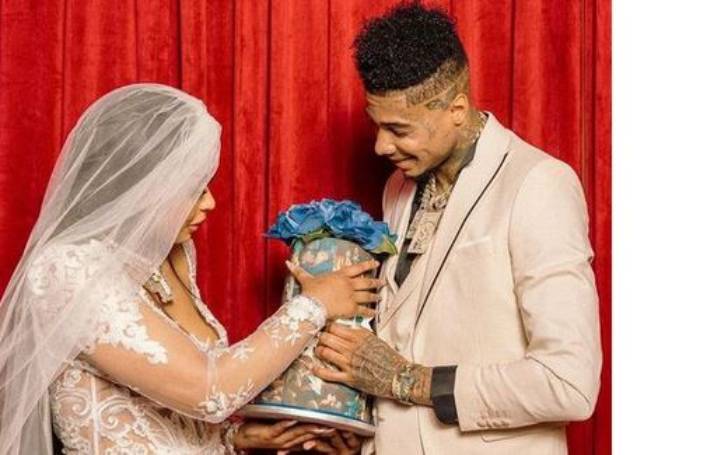 Blueface is a renowned name in the music world through his unique creation. From his song, Respect My Cryppin, he gathered massive recognition and even got viral due to his offbeat rapping technique. His incredible performance led to his signing several contracts with the Records label and making great songs.
In 2019, his song Thotiana peaked at number eight on the Billboard Hot 100, doubling his fame. He has released only one studio album and several other Mixtapes and extended plays with great response. Let's look into his life and find out what's going on.
Are Blueface and his Girlfriend, Chrisean Rock, Getting Married?
Since 2017, the rapper has been global, and everything about him is going viral. So, people often wonder about his personality and are eager to know him. Recently, he created considerable buzz in the industry through the news of getting married to his girlfriend, Chrisean Rock.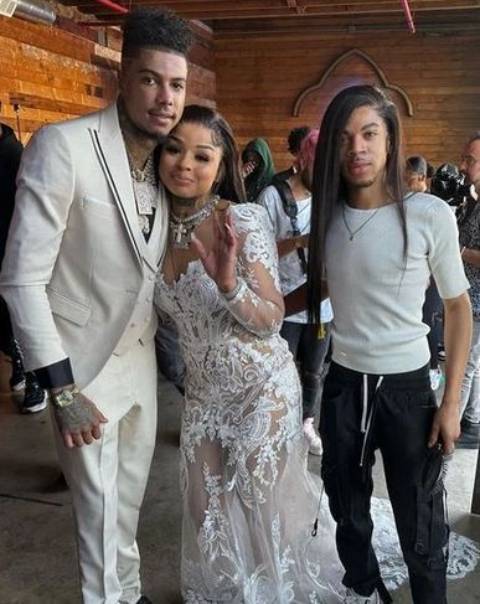 Blueface and Rock hinted to the world regarding their wedding in various forms. They even purchased wedding outfits and diamond rings, which played a big part in the buzz around the world. However, everything seemed to prop up their upcoming music video and again dunce the media and fans.
They are now constantly posting the clip of the video on their respective social media accounts and are getting great reviews. As it is only a prop for the professional video, we may soon see them walking in the aisle together. People are enjoying their love spark to the fullest.
Also, See: Chance the Rapper and Girlfriend Kirsten Corley's Fairytale Wedding
Read about Blueface and Chrisean Rock's Relationship!
The rapping duo Blueface and Chrisean Rock are known for their volatile relationship. Like her partner, Rock is part of the music industry and has released several songs. She is also a model with a huge fan following on social media.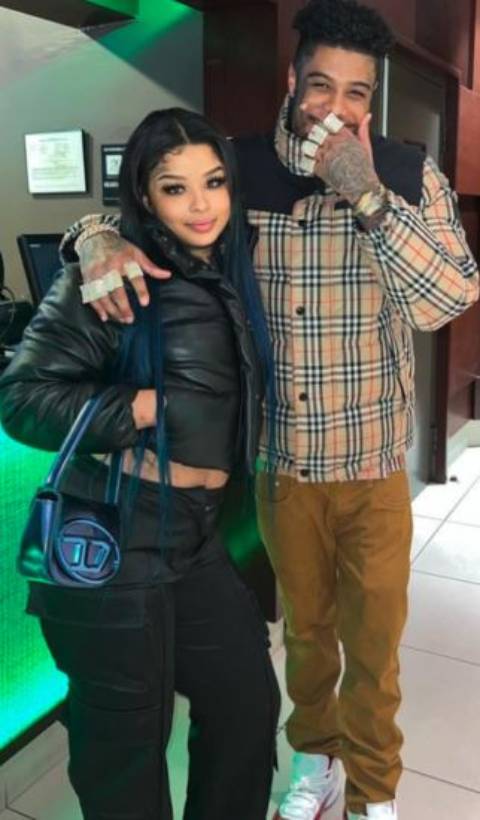 The pair began their sweet relationship in 2020 and immediately got massive attention. Their crazy love life even made the whole world pay great attention. They are now co-starring in the reality show Crazy in Love, which airs on the Zeus Network.
In 2022, they took the internet by storm with their break-up announcement. Rock even told she was pregnant on her social media accounts which the rapper denied.
Shortly after, they were even involved in a brawl on the street. With all this, they made up again and enjoyed time together. They are now having their time of life and creating some great musical pieces.
Blueface Shares Son and Daughter With Former Girlfriend
Bleed It singer, Blufeface never failed to surprise the world. Being only in his mid-20s, he is already a father of two children. So, who is the mother of the two kids? Find out below.
Before having an extraordinary relationship with the other singer, Blueface dated Jaidyn Alexis for some years. She is a social media star with over 130k followers on her Instagram account. Besides that, the model is CEO of the Glendale, CA company which sells beauty and healing skin products.
Blueface and Alexis met one another for the first time in high school. Soon after the meeting, they developed a sweet romance and came very close. However, the duo enjoyed their togetherness for several years. And later broke up in mutual understanding.
Despite the split, they are still parents of one daughter and son, Javaughn, together. Although they parted ways, they remained good friends. They often make mutual time for their kids and spend time together.
As of now, the rapper is living a great life with his current girlfriend. Moreover, the Instagram star, Jaidyn, announced that she expected a son with her new partner in March 2022.
Instant Fame in the Music World
From a very early age, Blueface took an interest in rap music and listened to 50 Cent, Snoop Dogg, and many more. Since January 2017, he began rapping under Blueface Bleedem and released his first-ever rap, Deadlocs.
In June 2019, he released Famous Cryp and gained a loyal following within California. With his song Respect My Cryppin, he went viral and amassed a considerable following. Later he doubled his popularity through Thotiana, which was featured by big names, including YG and Cardi B.
Soon he was signed by Cash Money Record, and there was no turning back. Blueface then released his other song, Bleed it, which has over 114 Million viewers on YouTube. With his growing popularity, he then started featuring several big names.
Some of them are The Game, Lil Pump, Jeremith, NLE Choppa, Lil Baby, Lil Uzi Vert, and so on. Furthermore, in 2021, he made his amateur boxing debut fighting with TikTok celebrity Kane Trujillo. The rapper later won the match by defeating the TikToker via unanimous decision. He then scheduled to clash with Swaggy P and FaZe Temperrr, but they never happened due to his issues.
Sentenced To Prison For Attempting Murder
On November 2022, the Rapper got arrested for shooting and attempting murder in Las Vegas, Nevada. He then got imprisoned in the Clark County Detention Center for the charges. In November 2018, he was almost robbed by an unknown man at a Chevron gas station.
In response, he shot the suspect's car and later got arrested. After two days, he was released on a $69,000 bail amount. Later on February 2019, he again got arrested for carrying a loaded, unregistered handgun.
Net Worth of Rapper, Blueface in 2023
Dirt Bag singer, Blueface is one of the rising stars in the music world. With his talents, he has secured a name among the big names worldwide. His songs are often charted in the US and are rated gold and platinum. As of 2023, he enjoys a net worth of $4 Million, which he gathered through his impressive career.
Most of his money is from tours and concerts, which are surpassed around the country. His estimated annual income is over $300,000 per annul through his overall participation. Currently, the rapper is living a very comfortable lifestyle. He owns a multimillion home in California. He also has several luxurious cars, which he flexes in his social media and music videos.
The Real Name of Blueface
Los Angeles native, Blueface real name is Johnathan Jamall Porter. He was born on January 20, 1997, in California, United States. However, he moved to Santa Clarita Valley with his mother and later stayed in Oakland with his father.
The rapper later joined Arleta High school and began playing football as a quarterback. He was six feet four inches and made it to the college team effortlessly. Later played for Fayetteville State University and left in 2016 to pursue a career in music.
For More Related Content, Visit Glamour Fame
-->