Who is Ariana Greenblatt's Mom? Learn All the Details Here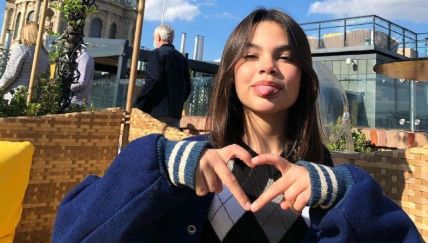 Ariana Greenblatt's Mother: Complete Details of her Family Here!
Ariana Greenblatt is an actress who boasts a stacked resume as an actress in her teens. You can probably recognize her Avengers: Infinity War, Love and Monsters, and A Bad Moms Christmas. Ariana has landed roles in even bigger projects, mostly set to release this year. Born in New York on August 27, 2007, Greenblatt started her acting journey at Disney.
Greenblatt played the role of Daphne Diaz in Stuck in the Middle! Through this, Ariana amassed a lot of fans playing the quirky little girl. The teenage actress has undoubtedly made it this far with her talents, but many think she had it easy because of her background. Learn the complete story here.
Who is Ariana Greenblatt's Mom?
Like many kids in the industry, Ariana Greenblatt has followed in her parent's footsteps. But, what might have taken years for an outsider, Greenblatt has achieved very early in her career. And her talents and family background are equally to be credited for it.
Greenblatt is the daughter of actor and broadway producer Shon Greenblatt. But what about Ariana's mother? Well, Shon's wife, Solimar Colon Greenblatt, is the name of the actress's mother.
Ariana has an older brother named Gavin. And it seems the young star has it very lucky. Not only did her parents endow her with the stepping stone into films, but she revealed they are the most supportive parents ever.
Check Out: Who Are Lashana Lynch's Parents? Learn All About Them Here
Ariana Greenblatt's mother likes to stay away from the spotlight!
Much of the intel on Ariana Greenblatt's mother, Solimar Colon Greenblatt, stays hidden. But the young actress says her mother is her mentor. Solimar is Puerto Rican, and her husband, Shon, is American. Ariana, who has certainly got the best of both her parents, says she is proud of her mixed background.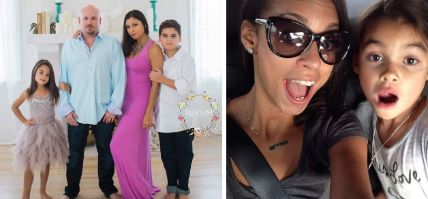 Solimar takes her mom's responsibilities very seriously. Ariana reveals her relationship with her dad is more casual and friend-like, whereas her mother keeps the children grounded. In an Instagram post, Ariana writes her mother is the one who has pushed her to become the best version of herself.
Greenblatt's Career Highlights!
After working on some big hits, Greenblatt has landed spots in even bigger projects this year. She recently starred opposite Gina Rodriguez in Netflix's Awake and the latest release, In the Heights. In addition, Deadline reports she has now joined Eli Roth's Borderlands.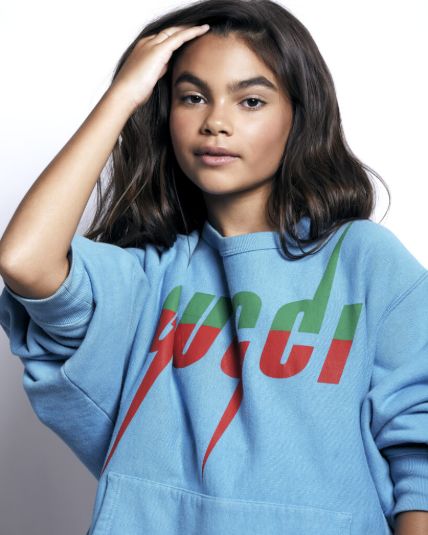 Roth, in a statement, said, "She blew us all away in her audition, and I cannot wait to see her bring the wild, insane, and unpredictable Tiny Tina to the big screen." Ariana just wrapped Scott Beck's 65, releasing in 2022. She is also a starring voice cast in the animated comedy film, Boss Baby 2, set to release in a month.
Recommended: Who are China Anne McClain's Sisters? Learn all About Them
While her resume is magnificent and soaring meteorically, Ariana has also made sure she is known beyond movies. Ariana is a trained dancer; she even competed in Dancing with the Stars: Junior. And she might try her hands at singing too. Ariana stated she loves music and has been writing songs lately.
For more information and news on your favorite stars, stay connected to Glamour Fame.
-->