Who Are Lashana Lynch's Parents? Learn All About Them Here
Lashana Lynch's Parents and Her Early Life: Get the Complete Details Here!
The Brit actress made her debut with the 2012 average-rated Fast Girls and gradually made her way in hits like Captain Marvel, Silent Witness, Death In Paradise. Lashana Lynch is set to make history as the first-ever female playing 007 in the 25th James Bond series No Time To Die. Majored in acting from Arts Educational School in London, Lynch was awarded the prestigious Laurence Oliver Bursary during her second year.
Born to Jamaican immigrants, the actress says hers was a very ordinary childhood, filled with hardships but hope. Lynch, in a recent ceremony, credited her parents and family for being her support system and for instilling faith and perseverance in her growing up.
Lashana Lynch Pays Tribute To Her Parents!
Lashana has undoubtedly brought a perceptible sense of encouragement to the black community. As the actress becomes the face of her community, she has more than herself and her hard work to be thankful for. She has time and again credited her immigrant parents for bestowing her the privileges they themselves were deprived of.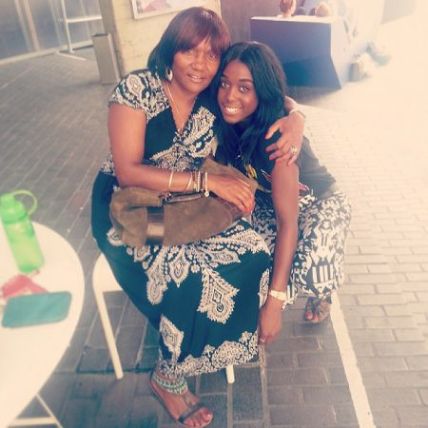 Their single mother, a Jamaican immigrant, raised lynch and her brother Anwar.
Photo Source: FactCeleb
Although the elementary info of Lynch's parents'' stands undisclosed, it is known that her mother single-handedly raised Lynch and her brother Anwar Lynch, also an actor. On National Windrush Day, Lynch took to her Instagram to commemorate the day by thanking her parents and other immigrants alike who helped rebuild Britain.
Related: Who is Kiersey Clemons' Partner? Learn About Her Relationship Status Here
During the Essense Hollywood Awards Ceremony in February 2020, Lynch recalled her life as a black woman. "I grew up in a very traditional Jamaican household, but because of the black women that raised me, I was confidently able to leave a space that didn't celebrate me," she said. "And now here I am in this room being able to celebrate myself."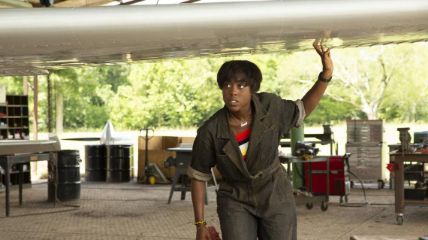 Lynch says her character Maria Rambeau was a love letter to her mother.
Photo Source: Tampa Bay Times
Also, Lynch made a heartfelt tribute to her mother at the end. Looking at her mother, who was sitting in the crowd, she said her character Maria Rambeau in Captain Marvel was a love letter to her mother. "You and all the wonderful black women here today, you have truly lifted me up and you have paved the way," she added. "The true essence of humanity lies in the sacrifice of black women."
Will Lynch's Character Nomi Get a Spin-Off?
Lynch character Nomi will play the new female 007 opposite, Daniel Craig. The forthcoming 25th bond film will have Cary Joji Fukunaga as the director and will also star Rami Malek and Léa Seydoux. The discussion around Lynch's fate in the franchise erupted when she was finalized for the role in 2019.
Lashana Lynch's Ear for Eye will hit the theatres soon.
Photo Source: Distractify
Being the first female M16 agent, her character will receive good screentime in the movie, but it is her future in the Bond franchise that is in question. Many believe that it is only fair for her to receive her own spin-off after the movie, but looking at the major skepticism that erupted when she was first finalized, there is a good chance that it may never happen.
Check Out: Jude Law's Daughter: All the Details About Her
Lynch recently opened up about battling online abuses. She admits that it will be hard for some close-minded fans to see her on-screen in the important role, to those she suggests, not to care. While all the hype was around her Bond role, reports told that Lynch has wrapped the filming of Ear For Eye and is set to hit the theatre soon.
For more information and news on your favorite stars, stay connected to Glamour Fame.
-->