Arnold Schwarzenegger's love-child joseph baena is Dating; Who is his Girlfriend?
Published Thu Aug 15 2019 By Sea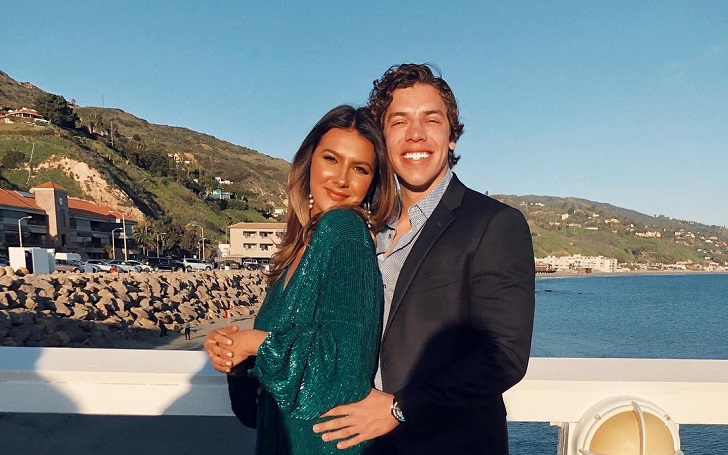 The love-child of Arnold Schwarzenegger, Joseph Baena who was born out of wedlock from an illicit relationship, is living a life of his own!
Back in the 90s, the media and fans went berserk when it was revealed that The Terminator actor Arnold Schwarzenegger was a father to a child outside of the wedlock with Maria Shriver. It was the late 1990s when he was involved in an affair with a woman who worked in his household.
The woman was identified as Mildred Patricia "Patty" Baena only in 2011, and the 58-year-old did not tell him he had another son until he was a toddler. The crazy thing was, she and Shriver were pregnant at the same time.
In 2011, Schwarzenegger and Shriver separated after Shriver filed for a divorce. Arnold took financial responsibility for the child, Joseph Baena, afterwards, since he already bought a home for Patty and Joseph in 2010. He made an effort to be in Joe's life.
Joe is now 21 years old and not a child anymore, and he is living a life of his own. Being the son of the famous Arnold Schwarzenegger has its perks, and looks like he lives quite the love life with girlfriend Nicky Dodaj. They are featured having fun quite often in each other's social media accounts. So, who is this not-so-mystery flame of his?
Source: Nicky Dodaj on Instagram
The couple was spotted out and about many times in the past, and they like to flaunt their wonderful love life. It didn't begin just recently though. They met at college while studying at 'Pepperdine University in Malibu', and have been together ever since. They graduated in 2019 spring, and Nicky's Bachelor's degree was in Business Administration and Management.
In accordance with her college degree, Nicky began working as a Financial Planning Intern in May 2018 before graduation. The office was in Los Angeles at the company 'Midwest Financial Partners'. Meanwhile, Joe is gung-ho serious about becoming a bodybuilder. His Instagram account should suffice as the extent on his determination, and Arnold is very proud of it. Nicky, meanwhile, can't stop admiring his physique.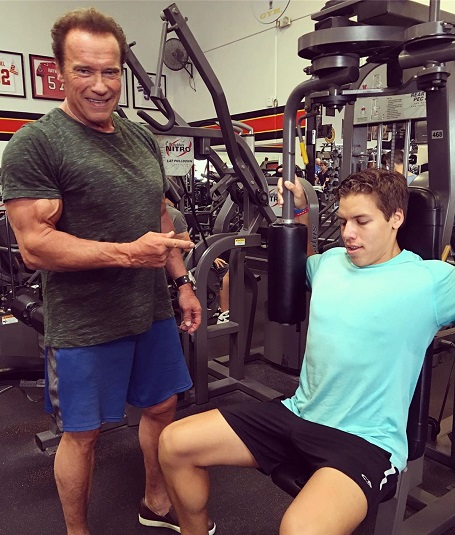 Source: Nicky Dodaj on Instagram
The public can't get enough of the adoration that they openly display affection for one another. Most recently, they were seen wearing matching black tops while going for a laid back stroll through West Hollywood a week ago.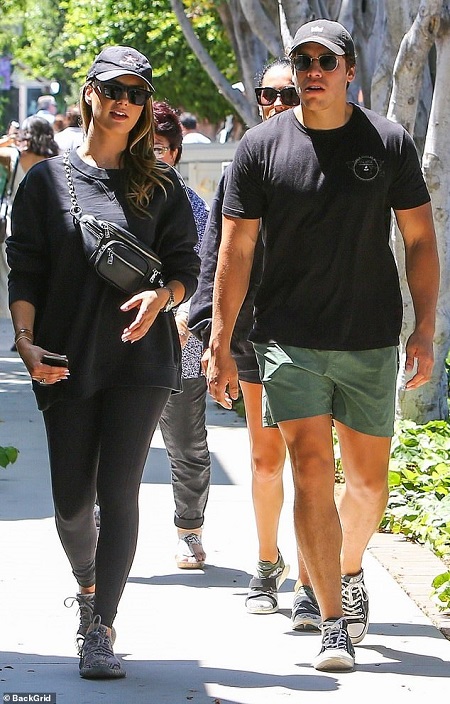 Source: BackGrid
Joe also shared a photo of them smooching each other after celebrating Nicky's birthday over two months ago.
Source: Joseph Baena on Instagram
A few weeks later they were spotted holding hands while coming out of a club after his half-sister Katherine Schwarzenegger's wedding.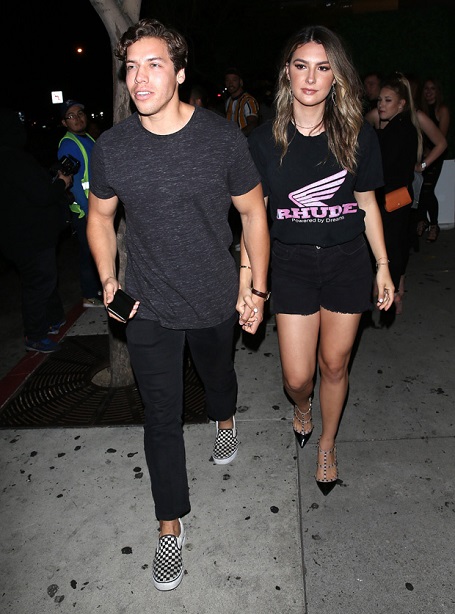 Source: MEGA
The pair also spent the Fourth of July at an exclusive party at Nobu, Malibu with the Hadid sisters.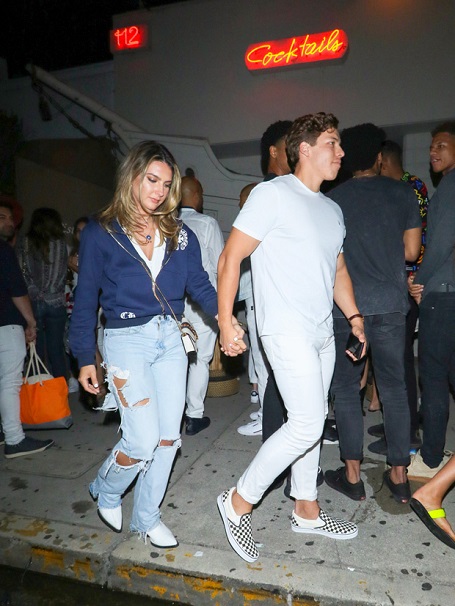 Source: gotpap, Bauergriffin.com, MEGA
The life this beautiful couple is enjoying together doesn't seem likely to end anytime soon, and the world also is extremely glad that he is in a wonderful time right now.
-->