Who is Ash Kaashh? Something You Should Know About the Owner of "Heaven Sent Nails"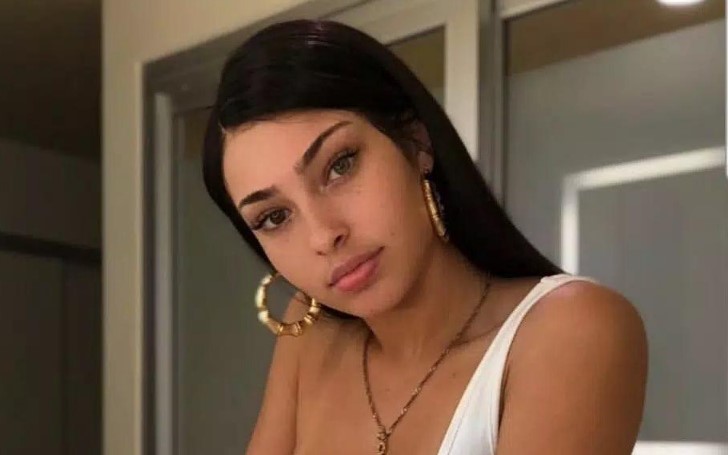 Here's what you should know about Ash Kaashh, a social media personality whose popularity is going berserk.
Ash Kaashh, whose real name is Ashley, is going massively popular on all major social platforms. Ash is a social media personality, model, and entrepreneur. The social media influencer has already made big on Instagram. According to some sources, Kaashh is 26 years old as of 2020.
As of this writing, Ash Kaashh boasts an impressive followers count of more than 1.4 million and all that in just a matter of two years. It's astounding to see her grow her audiences so aggressively, and it's not just Instagram we are talking about.
As we mentioned earlier, Ash Kaashh has made names on all major social media platforms, and we have a reason for that. Every platform she has signed up for has at least a million followers. So, why is she famous? What do people love about her? Well, that's a tricky question.
Ash Kaashh on Instagram and TikTok
So far from what we have seen, Ash Kaashh is known to post racy pictures on her Instagram; some are too hot to handle and could be easily labeled "NSFW." Ash's single post gets an average of 250,000 likes and overwhelming comments as well.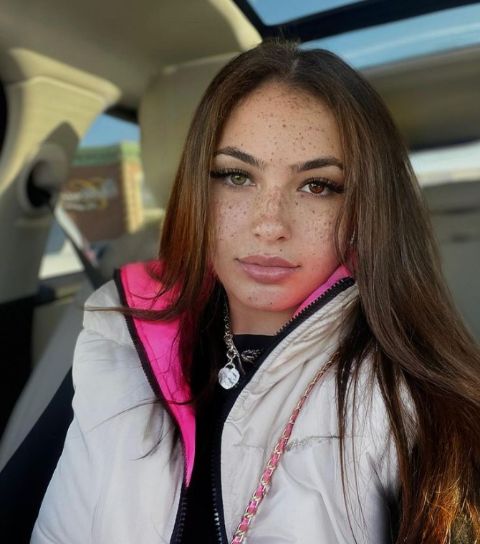 Ash Kaashh has millions of followers on Instagram and TikTok.
Source: Ash Kaashh's Instagram (@ash.kaashh)
While talking about her TikTok, the social media personality flaunts a whopping 1.6 million followers and more than 10.1 million likes, which is massive on its own.
Don't Miss: Something You Should Know About Your Favorite Instagram Model Azaria McKinnon!
And talking about the type of content she puts on her TikTok, they are very similar to what Ash Kaashh puts on her Instagram but more exciting as they all are videos. So, imagine this, you liked a picture, but now you could actually see a video about that picture too, which is great, ain't it?
Ash Kaashh is Also an Entrepreneur
As the title suggests, Ash Kaashh is also an entrepreneur. She has her own nail art accessories, which go by the name "Heaven Sent Nails." The company is fairly new and has only a few thousand followers on their Instagram, but the numbers are expected to rise soon.
Also Read: Who is Elizabeth Lyn Vargas Ex-Husband? Some Facts You Should Know
The idea for the nail arts and accessories came from Ash Kaashh, as she is a nail artist from Chicago, Illinois, herself. While talking about her personal life and background, not much is known, but her father is a small business owner, and her mother is a housewife.
Ash Kaashh on OnlyFans!
Remember we talked about Ash Kaashh's fanbase, or say, her popularity skyrocketed all of a sudden. And the reason for a sudden spike is none other than her OnlyFans account.
We are not sure how much net worth Ash Kaashh has as of 2020, but way back in 2018, when she first started her Instagram account, the social media personality made it clear that she was going to be a millionaire.
Coming to 2020, it seems she would go any road to keep her words of being a millionaire. And just to prove her words, the social media personality recently joined OnlyFans, and her popularity is going berserk.
Ash Kaashh is popular on p*rnsites as well; search terms like "Ash Kaashh head" "Ash Kaashh Glizzy Glover" are trending.
Photo Source: Agency/GF
We suppose you know what OnlyFans is all about; for those of you who are living under the rock, OnlyFans is all about sharing little exclusive content (photos and videos) that you couldn't share on other social platforms. And to see those content, you will have to pay. So, that's the thing about OnlyFans, in short.
And of course, Ash Kaashh is on OlnyFans, and she shares NSFW pictures and videos, but it seems she is sharing more than that. There are plenty of Ash Kaashh's leaked OnlyFans videos on the internet, and most of the search results you will see will direct you to p*rn sites. So, you got the picture, right?
Some of the latest trending search results about Ash Kaashh (for her exclusive content) are "Ash Kaashh Leaked," "Ash Kaashh Glizzy Glover," and such, too nasty!
You May Also Like: Who is Cosmo Jarvis of "Raised By Wolves" Dating in 2020? Here's What We Know
For more information on your favorite celebrities' lifestyles and other news, stay tuned to Glamour Fame, and don't forget to sign up for the newsletter.
-->