Who is Cosmo Jarvis of "Raised By Wolves" Dating in 2020? Here's What We Know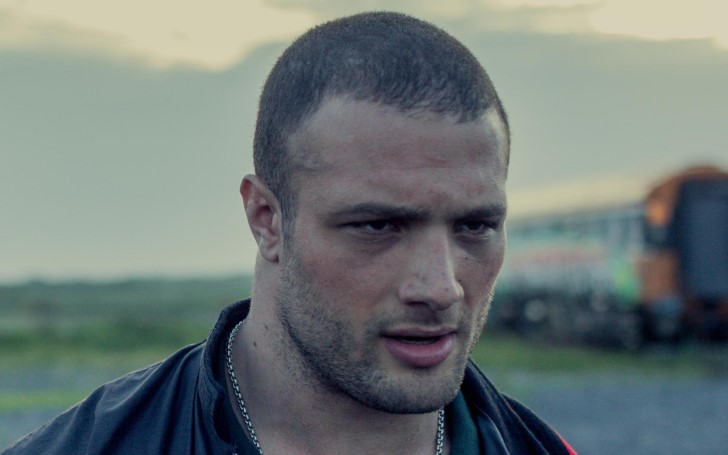 Here's what you should know about "Raised By Wolves" star Cosmo Jarvis' relationship in 2020. Find out if he has a girlfriend.
Cosmo Jarvis (born Harrison Cosmo Krikoryan Jarvis), if you look up his name on Google, you find results telling you he is a singer. But, he is more than just a singer, he is a powerhouse of talent, and you will be just amazed to know more about him.
Cosmo is a 31-year-old American-born English actor, singer, and filmmaker. The English singer started his musical career in 2008; the singer signed to the indie label "Wall of Sound."
The following year, Cosmo released his first studio album, "Humasyouhitch/Sonofabitch," in November of 2009. The singer was massive from the beginning; his first single "She's Got You" received airplay on BBC Radio 1 and BBC Radio 2.
If we have to name the peak time of his career as a musician, it has to be the years between 2008 and 2010 as the singer performed alongside big names in the industry likes of 'Muse,' 'Gabriella Cilmi,' 'Gym Class Hero,' 'Panic at the Disco,' 'The Sunshine Underground,' 'Reverend and the Makers,' and 'The Holloways.'
After a few years, the charm and charisma of Cosmo kind weakened, and just when he thought he phased out, the singer shocked us with other talents. Recently, Jarvis is more focused on his filmmaking and acting career.
Also See: "Raised By Wolves" Cast Ethan Hazzard - Some Facts You Should Know
The 31-year-old is making the round of tabloids for his appearance on the British Sci-Fi show, "Raised By Wolves." The show has received a massive positive response from the fans, and so has Cosmo Jarvis have.
Before we dive right into his role on the British science fiction series, let's just discuss things that we are here for, and, of course, we are here to know if Cosmo Jarvis is married or in a relationship or still single, so let's find out.
Cosmo Jarvis' Wife or Girlfriend?
Well, sadly, none! According to the reports by different media outlets, Cosmo Jarvis is still single as of 2020. However, there is no record of his previous relationship as well, which only suggests the "Raised By Wolves' actor is a very private person.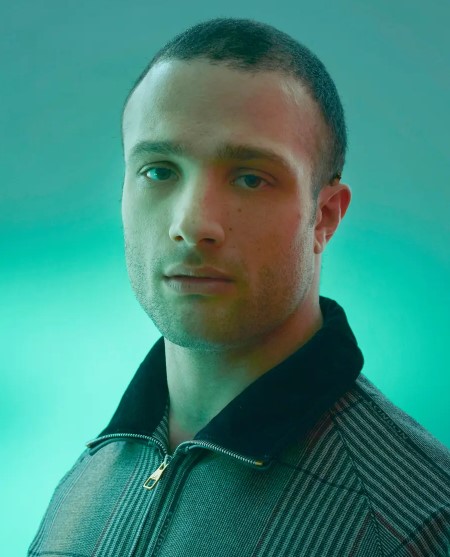 According to the sources, Cosmo Jarvis is single in 2020.
Photo Source: Agency/Guardian
Cosmo Jarvis is so private; he doesn't even use social media accounts, none! Just when we were all ready to stalk this excellent English singer-cum-actor, there's nothing to look for, only a few fan accounts, and nothing more.
Also Read: Something You Should Know About "Raised By Wolves" Showrunner Aaron Guzikowski
And all the information available on the internet is so vague; they certainly made our heads spin a bit for a while. Anyways, since Cosmo Jarvis is coming back to the spotlight again, all thanks to his role on the HBO Max series, "Raised By Wolves," we suppose it's only about time we will know whom he is dating.
What Role Cosmo Jarvis Plays on "Raised By Wolves?"
So, if you are someone who set "Raised By Wolves" on 'watchlist' but haven't watched it yet, then this might come as a spoiler. Because there are a few things, we might have to spill even though we tried really hard to keep it a spoiler-free.
Spoiler Alert!
Cosmo Jarvis' appearance took the show a step further into the ether of mysticism. The actor makes his appearance only after the fifth episode.
Cosmo Jarvis, on the sixth episode, "Lost Paradise," makes a dramatic entrance. Mother, played by Amanda Collins, loses herself in the arms of her creator, Campion Sturges, played by Cosmo Jarvis.
You May Also Like: What is Jame V. Reyes Net Worth? Find How Rich the Owner of Reyes Holding Is
For more information on your favorite celebrities' lifestyle and other news, stay tuned to Glamour Fame, and don't forget to sign up for the newsletter.
-->