Here are Some Facts You Should Know About Audra Mari
Published Wed Jan 13 2021 By Bran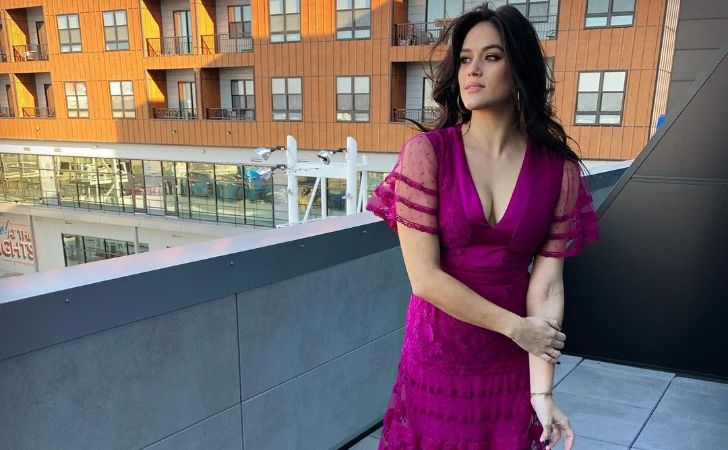 Grab all the exciting facts about the exquisite television host and beauty pageant star Audra Mari.
Audra Diane Mari, aka Audra Mari, is one of the aspiring personalities in the showbiz sector, mostly with her contributions in television and beauty pageants. The gorgeous model recently celebrated her 27th birthday around her closed ones, and she couldn't be much happier with how things stand in her personal life. Over the last decade, she graced numerous beauty pageants and managed to accomplish a high level of success in each of them.
Audra Mari first grew popular in the entertainment sector as a young teenager of 17, when she participated in Miss Teen USA 2011. Following that, the gorgeous diva's name was stamped into the showbiz industry, and she further got exposure to achieve more endeavors in modeling and television. Stay right here as we bring you some exciting facts about the classy model.
Audra Mari: Winner of Miss World America
There is no doubt that Audra Mari initially rose to prominence with her appearances in several beauty pageant contests. One of her first participations came in Miss Teen USA 2011 when she was a young girl of 17. Interestingly, she made her presence felt by being the 1st Runner-up. A few years later, the diva also participated in Miss USA 2014 and ended up as the 1st Runner Up again.
Relatable: Evelina Maria Corcos - Some Facts to Know About Debi Mazar's Daughter
Audra Mari never quit on her ambitions to win the beauty pageant and participated in Miss World America 2016 with the same spirit. Luckily, her hard work paid off as she ended up winning the whole tournament. The American model later participated in Miss World 2016 and managed to finish in the top 11.
Audra Mari: A Victim of Bully
Auda Mari won the Miss World America 2016.
Photo Source: Instagram
Well, when we see Audra Mari in front of the cameras, we see a bold and confident woman who achieved tremendous success in the field of modeling. However, what we don't see is the troubles she has been through over the past, which helps her become who she is today.
Recommended: How Much Is Audra Mari's Net Worth?
Not many know this, but the 27-year-old model Audra Mari suffered from being bullied when she was a young girl. When she went to her high school in Davies High School in Fargo, she was bullied by her classmates and senior. In fact, she was just in her sophomore year, which put Mari in a lot of stress and trauma.
Despite such a traumatic experience, Audra Mari rejuvenated herself and went to North Dakota State University a few years later to study public relations and communications.
Audra Mari's Move To Miami For Modelling
Audra Mari never believed in staying within the comfort zone, as she wanted to push the limits and follow her dream to become a model instead. Consequently, she moved to Miami to pursue a modeling career when she was just 20-years-old.Her strong resume in the beauty pageant sector gave her enough exposure to start strong as well.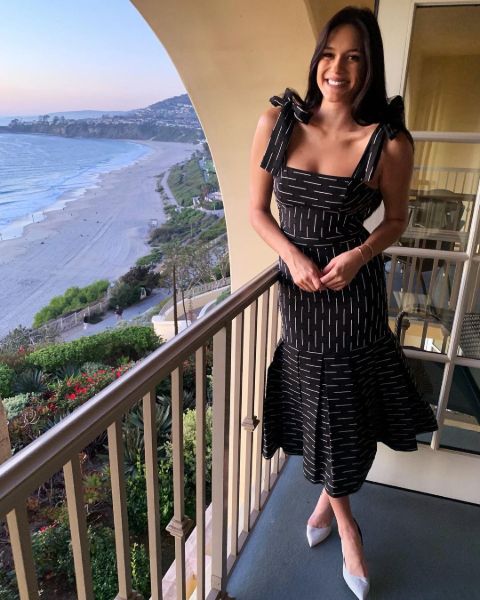 Audra Mari moved to Miami to achieve her modeling dream.
Photo Source: Instagram
Following her Miami move, Audra Mari appeared in the Ocean Drive Swimsuit issue. Not just that, she even hosted a TV show on the Welcome Channel. As of 2021, she can call herself an Instagram personality as well, considering the fact that over 35,000 people follow her on the platform.
Audra Mari Is Dating Josh Duhamel
When you are as successful as Audra Mari, there is no doubt that people are definitely going to follow your personal and romantic life. Thus, the 27-year-old's romantic details couldn't be hidden as she started dating fellow actor Josh Duhamel in late 2019. Surprisingly, the immense age gap of over 20 years couldn't stop the love that the two share.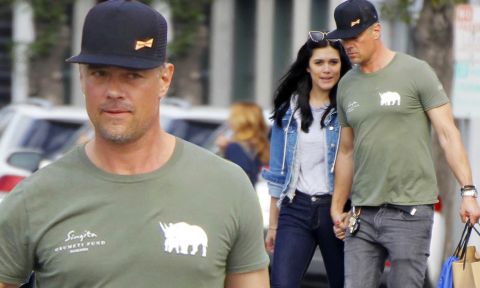 Audra Mari and Josh Duhamel started dating in late 2019.
Photo Source: Dailymail
Mari's boyfriend Josh Duhamel is relatively more popular among the television audience, thanks to his appearances in shows like 'All My Children' and 'Las Vegas.' In fact, he even appeared in some top films like 'When in Rome' and 'New Year's Eve.' He parted ways with his ex-wife Fergie in 2019 and started dating Audra after that.
Also See: Lori Harvey Boyfriend In 2021: Find Out All The Details!
For more news and updates about your favorite stars, please stay connected with us at Glamour Fame.
-->