August Alsina Gets Candids About His Relationship With Jada Pinkett Smith While The Actor's Wife Denies R&B Star's Claim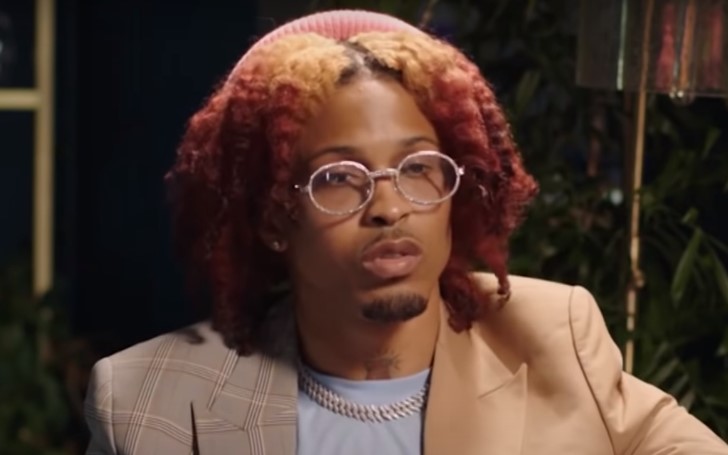 August Alsina's claim of he had a approval of Will Smith while he was in an affair with Jada Pinkett Smith has been declined by Jada's reps.
R&B and Hip Hop star, August Alsina, spoke about his relationship with Jada Pinkett Smith. The rapper this week revealed he had an affair with Jada.
But according to the reports, the singer had denied his relationship with Jada previously in 2019. In his recent interview with complex, the singer has some different claims now.
Also See: Tati Westbrook Breaks Her Silence and Reveals a Lot of Things on Her New Video
Alsina said, "I actually sat down with [Will Smith] and had a conversation, due to the transformation from their marriage to life partnership that they've spoken on several times, and it, you know, not involving romanticism."
Watch: August Alsina Addresses Past Alleged Relationship With Jada Pinkett Smith
The singer further added, "[Will Smith] gave me his blessing. I totally gave myself to that relationship for years of my life, and I truly and really, really, deeply loved and have a ton of love for [Jada Pinkett]."
So, when asked why he chose to open up about his relationship with Jada, after previously denying it, the singer said, "what I'm not okay with my character being in question, I'm not a troublemaker. I don't like drama."
The singer continued, "he hardest thing I ever had to experience in this lifetime. I can die right now and be okay knowing that I fully gave myself to somebody … Some people never get that in this lifetime."
Meanwhile, Jada Pinkett's representatives have issued a statement following Alsina's claim. On their statement, the reps denied Alsina's claims that he and Jada engaged in a sexual relationship with Will's blessing. They noted, "it's absolutely not true."
You May Also Like: Lauren Kettering Gets the Title 'Baddie' on Her Latest Instagram Post From Devenity Perkins
For more information on your favourite celebrities' lifestyle, stay tuned to Glamour Fame, and don't forget to sign up for the newsletter.
-->