Tati Westbrook Breaks Her Silence and Reveals a Lot of Things on Her New Video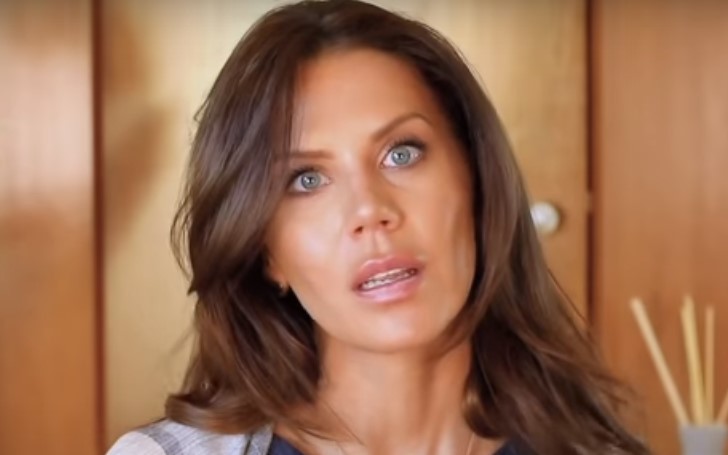 Tati Westbrook breaks her silence with her new video.
Well, the community scandals are back again. We thought it was finally over, but it's back again. We thought our self-quarantine period would be peaceful... but no! (SAD) Another 'crying in front of a camera' series is back online.
If you missed it, then count yourself lucky, Tati Westbrook is back with another round of blaming games, and it's nothing different from the last time, the same people are being dragged, no changes in the script so far.
We are, by no means, here to bash Tati, she touches a lot of complicated topics on her video, which you should go and watch, it makes sense. We hope you know about the previous 'Bye Sister' scandal, if not we highly suggest you take a look at these articles.
And now, it seems the drama was not over yet. As you know, the whole drama which is known by the name 'Bye Sisters' and also "Dramageddon 2.0" started when Tati called out James on her video and accused him of being a predator and a danger to the society.
Watch: Tati Breaks Her Silence
On her recent videos, Westbrook came with a new claim; she stressed it was Shane Dawson and Jeffree Star who manipulated her. Tati said, "I could usually spot deceit and manipulation a mile away, but my guards were down" because she was so upset about the whole sponsor thing! (GAWDDD!!!)
Following which it allowed Dawson, Star, and "others" to manipulate her after that. Well, Tati walks you with all the things that led to their Dramageddon thing and how it all started and how it ended.
It involves Jeffree Star and her alleged partner on their beauty and cosmetic company, 'Morphe.' Tati emphasized it's not a coincidence that the company decided to launch vitamins capsule similar to Sugar Bear. Hmmm...
Seems like she has a lot of time to think about this whole thing while she was in quarantine. But who knows what, you should at least go and watch her 40 minutes long video and decide for yourself if her talk makes sense.
You May Also Like: Dina Manzo's Ex-Husband Hired a Mobster to Assault Her Current Husband in 2015, Allegedly
For more information on your favourite celebrities' lifestyle, stay tuned to Glamour Fame, and don't forget to sign up for the newsletter.
-->