Dina Manzo's Ex-Husband Hired a Mobster to Assault Her Current Husband in 2015, Allegedly
Published Wed Jul 01 2020 By Sea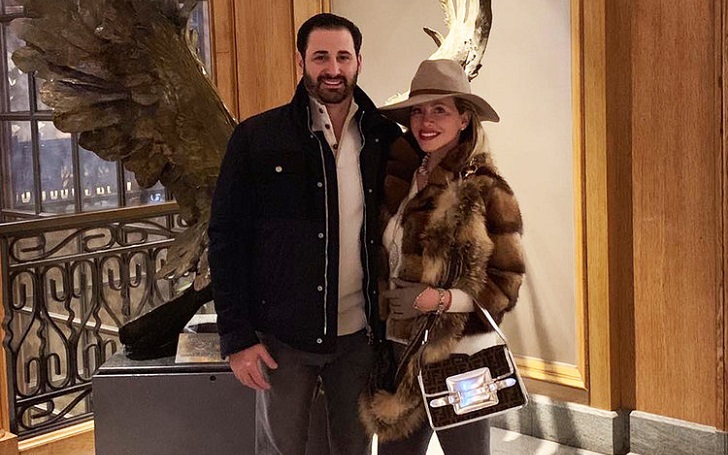 Thomas Manzo, the ex-husband of a 'The Real Housewives of New Jersey' alum Dina Manzo allegedly hired mobster in 2015 to assault her then-boyfriend David Cantin.
On Tuesday, federal prosecutors in Newark charged Thomas Manzo, Dina Manzo's ex-husband, for allegedly hiring a Lucchese family mobster to assault her current husband, David Cantin, who was still a boyfriend to her when it happened in 2015.
John Perna was the man hired to commit a violent assault on Catin in exchange for a free invitation or rather "deeply discounted" wedding reception at Manzo's catering hall, Brownstone Restaurant, according to court documents.
The two were married for 11 years, though separated when Dina dated David.
Photo Source: Bravo
And it was a crime of passion, apparently, because he was upset with his ex-wife's relationship and wanted to even "leave a permanent facial scar," the documents continued. Meanwhile, Perna also agreed to the assault as it could "maintain and enhance" his position within the Lucchese crime family.
Manzo and Perna were arrested Tuesday and each charged with committing a violent crime in aid of racketeering activity and conspiracy to commit a violent crime in aid of racketeering activity.
Related: Everything You Need to Know about Dina Manzo's Plastic Surgery Rumors
According to the indictment, Perna, along with another man, located Dina's then-boyfriend & his vehicle in July 2015 and followed him to a strip mall in Passaic County, allegedly attacking them in the parking lot with a "slap jack" with "the intent to inflict serious permanent injury". And as intended, it left the man with a permanent facial scar.
After a month of the assault, Manzo allegedly held a lavish wedding reception for Perna at a very low cost as promised, with over 330 guests. The attendees included many members of the crime family, according to authorities.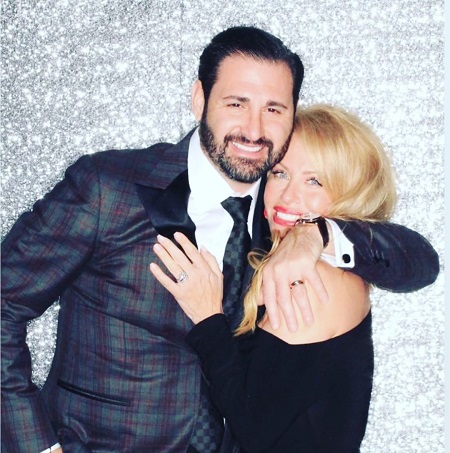 Dina is a full-fledged Cantin after marrying David.
Photo Source: Dina Cantin, Instagram
Then, the indictment alleges that in August 2019, Manzo falsified the invoice for Perna's wedding reception & failed to provide records to investigators in response to a subpoena "with the intent to impede, obstruct, and influence" an FBI investigation.
However, the wedding invoices were seized by the FBI agents in November 2019. Over all the charges, Perna was also charged with conspiracy to commit wire and mail fraud for a different incident on Tuesday. Both men will likely face up to 43 years in prison and $750,000 in fines for their three counts.
Recent: Sia Reveals She's a Grandma Over One Month After Announcing Her Adoption
The pair made their first appearance in federal court Tuesday via a video conference and were released on $100,000 unsecured appearance bonds, according to the reports from NJ.com. Everything just seems like "a fictionalized plot of a reality TV show," The Associated Press writes.
And for the record, Dina prefers to be called "Dina Cantin" since getting married to now-husband David Cantin.
Stay tuned and connected to GlamourFame for more celebrity news and updates.
-->