Aussie Rocker Dan Sultan Among Rockers Reaching A Younger Audience
Published Thu May 02 2019 By Jessica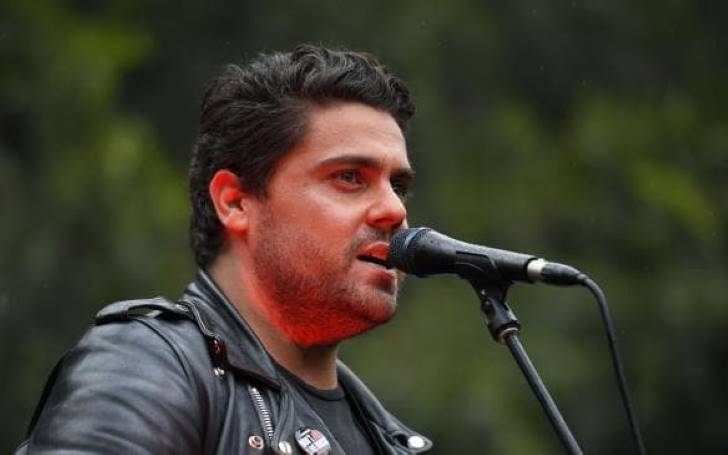 Famous Aussie rock singer Dan Sultan new music collects a younger audience.
The Aussie singer and father to be, Dan Sultan recently released his freshest album titled 'Nali & Friends' last month.
Aimed at children, Nali & Friends which also counts the alternative rocker's sixth studio album and first children album has successfully indeed reached a younger audience, making Sultan as one of the few rock musicians popular among young fans.
Recommended: Love Island Star Alex Miller Now 'Sells Adult Videos Of Himself Online'
What inspired Sultan on his children album was his 2017 trip to Africa where he participated as an ambassador for the wildlife conservation welfare for The Thin Green Line Foundation.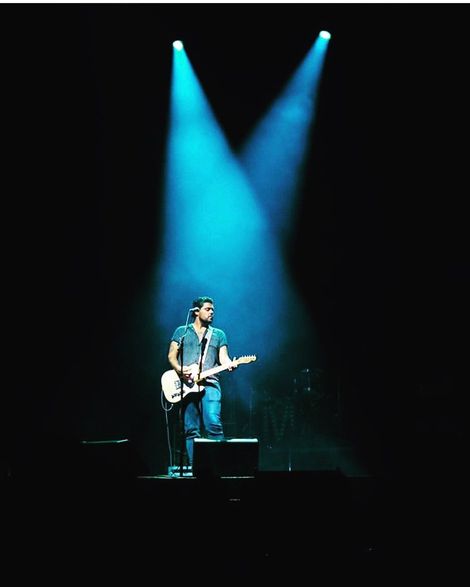 Dan Sultan performing live on Gold Coast.
SOURCE: Dan Sultan Instagram.
The 35-year-old singer who is expecting the arrival of his first child in a couple of weeks at the time came across a baby gorilla who wouldn't let its mother rest since it kept playing and messing around her.
Dan, who claims himself as a big fan of gorilla since he was a child then found his impression for 'Nali & Friends' at the exact moment.
The musician spoke in a recent interview: "I got the spark for making these songs over there in Kenya at an elephant orphanage, where a baby giraffe had been taken in,"
He added: "Ever since I was a little kid I've been amazed by gorillas too, so seeing that baby gorilla with his mum ... it was just amazing. So a big part of making Nali & Friends for me was about doing something different, changing things up, and this was a great way to do that, it's been a lot of fun."
Also see: Grey's Anatomy Star Giacomo Gianniotti Ties The Knot With Nichole Gustafson In Romantic Rome Wedding
Sultan was in Bwindi -located on the south-west of Uganda when the moment occurred. And as for the little Gorilla, he is also one of the personalities on the singer's work for the original animal friends. You can watch the clips on Sultan's Instagram feed.
Meanwhile, Dan is not the first musician to become popular with his kid's music among the children. Fellow Scottish-Australian singer and songwriter, Jimmy Barnes also released a children album, 'Och Aye the G'Nu' and fortunately the album reached its targeted audiences.
To name another one, Nic Dalton, a former member of Lemonheads's and now, a member of the Sticker Club too recently released their debut album 'Scratch 'n' Snif' and proudly claims they're unique and one of a kind among the other kid groups musicians.
Likewise, Regurgitator's member Quan Yeomans on their recent children album says they felt 'very strange' on making the record. But insists: "We're the kind of adults that like to have fun with entertainment."
As Yeomans is positive on his work, he says: "I can share my work with my kids and that's a nice little bonus. The best kind of songs, whether they're specifically designed for children or otherwise, are ones that kids can listen to and the parents don't lose their minds listening to. That's essentially what I look for in a kids' record and while our fans probably forced our music onto their children ... this stuff is probably a little more palatable for kids."
"Children have a strange way of focusing, at least my kids do anyway, they can focus on one track for a long time and develop a relationship with that song. They're kind of like cartographers getting a very detailed map of the song, working out every little detail in their brain," he added.
Don't miss: Sam Smith Says It Was A 'Torture' Coming Out as Nonbinary
Impressively, all the children record made by these musicians have successfully peaked at great numbers on the music chart.
-->