Austen Kroll Sheds Light On That Weird Fight With His Girlfriend
Published Tue May 21 2019 By Alice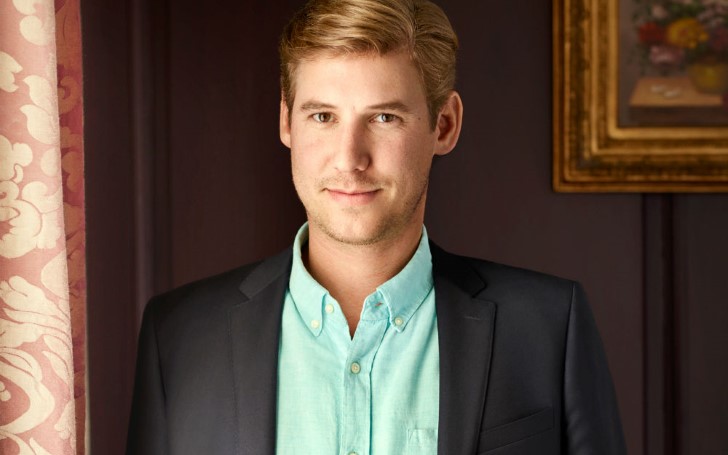 Austen Kroll explained about the weird fight with his girlfriend Madison Lecroy.
Southern Charm star Austen Kroll finally explained his huge, viral, naked argument with his girlfriend Madison Lecroy that was caught on video.
In the viral video released last year, Kroll and LeCroy were seen having an expletive-filled argument after she found Kroll with two other women. At one point, Madison directly asked one of the women if they slept with Austin.
The woman denied to which Madison fired back, "So then why are your panties lying by the bed?!"
During WWHL, Lecroy revealed that she didn't realize the fight was being recorded by one of the women until after the video surfaced online.
You Might Like: Gemma Collins Shows Off Her Two And A Half Stone Weight Loss By Flashing Her Bum In A Thong
Austen Kroll explained what actually happened in the video in an interview with Entertainment Tonight, "So, I guess what I can say is that was very early on [in our relationship]".
Austen added, "[That was] Madison and I trying to figure out what we were. We both hadn't done the, you know, 'you're my girlfriend, and you're my boyfriend' talk, right?"
"We definitely were both trying to push it to see how much the other person cared, I'm going to go out tonight and I'm not going to talk to her. See if that bothers her,' or vice versa."
"And so, we had this talk, right? Because she was talking about the fact that her ex, like, wouldn't leave her alone. You tell me to leave you alone and I will never -- I'm gone. And, we kind of had one of those moments. I was like, fine, fine."
"So, I busied myself and it didn't turn out so well," he said. "Because she showed up the next day and was like, 'Wait! I want to talk things over.'"
Also Read: Actress Felicity Huffman Set To Plead Guilty To U.S. College Cheating Scandal
Austen said his initial reaction to the whole thing was a simple, "s**t," but he added, to this day, he doesn't really know what happened between him and the two women, Madison discovered in Austen's apartment at "seven f**king thirty in the morning."
"I was out of my mind," Austen admitted. "I had no clue."
Despite Kroll's adamant denial of any wrongdoing, Madison didn't let him off the hook easily. In fact, she said that she cheated on Kroll in retaliation like the saying an eye for an eye.
"I said, 'Well it looks to me like a hall pass,' " Madison said. "I can do whatever."
Austen said that thankfully he and Madison, who is a single mother, were able to move beyond the moment and are still together today. The duo has been dating for around a year now.
For now, Austen isn't putting any extra pressure on his relationship with Madison, steering clear of saying she's "the one." However, he did offer up that this relationship feels different from any other he's been in before.
Recommended: Jose Canseco Accuses Alex Rodriguez of Cheating on New Fiancee Jennifer Lopez
Recently, the couple participated in the American reality television named Southern Charm Season 6. Kroll told ET that he was nervous to bring his relationship into the very public, reality TV world.
The reality star mentioned that he did his best to prepare Madison for what was to come. Still, he questioned if their relationship would withstand its first season on reality TV.
-->