Actress Felicity Huffman Set To Plead Guilty To U.S. College Cheating Scandal
Published Tue May 14 2019 By Alice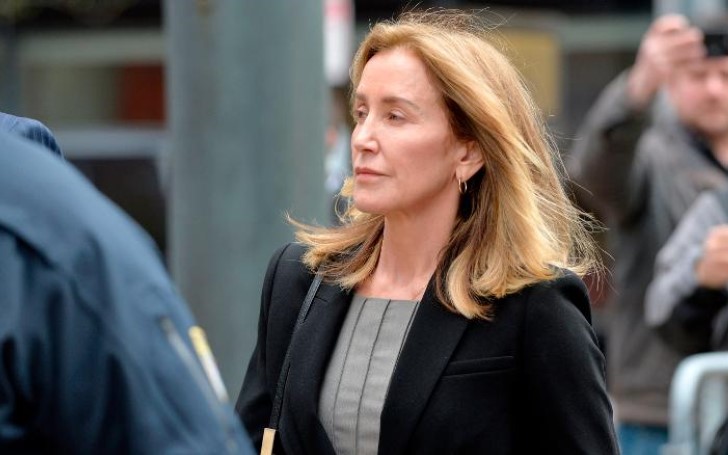 Actress Felicity Huffman pleaded guilty in nation's largest-ever college admissions scandal.
Felicity Huffman who was previously accused of paying $15,000 to a fake charity that facilitated cheating for her daughter's SATs in 2017, tearfully pleaded guilty on May 13, 2019.
The onetime star of the television series "Desperate Housewives" is among 13 people who plead guilty in accusation of taking part in a scheme that involved cheating or bribery according to CNN.
Felicity Huffman pleaded guilty for nation's largest-ever college admissions scandal.
SOURCE: The New York Times
Huffman admitted to conspiracy to commit mail fraud and honest services mail fraud in for paying Rick Singer, the admissions scheme's mastermind, $15,000 to have someone correct SAT answers for her oldest daughter.
Huffman's daughter secured a score of 1420 out of 1600 in SAT exam which is 400 points higher than her Preliminary SAT exam a year earlier.
Recommended: Ryan Adams Is Seen For The First Time Since Claims Of Sexual Misconduct
Huffman apologized for her shameful acts publicly, and said she is in "deep regret and shame over what I have done" and accepts "full responsibility for my actions and will accept the consequences that stem from those actions."
"I am ashamed of the pain I have caused my daughter, my family, my friends, my colleagues and the educational community. I want to apologize to them and, especially, I want to apologize to the students who work hard every day to get into college, and to their parents who make tremendous sacrifices to support their children and do so honestly."
Huffman also said, her daughter "knew absolutely nothing" about this shameful act.
As part of her plea deal, prosecutors recommended a prison term at the "low end" of four months, $20,000 fine and 12 months of supervised release. Huffman will be sentenced on 13 September.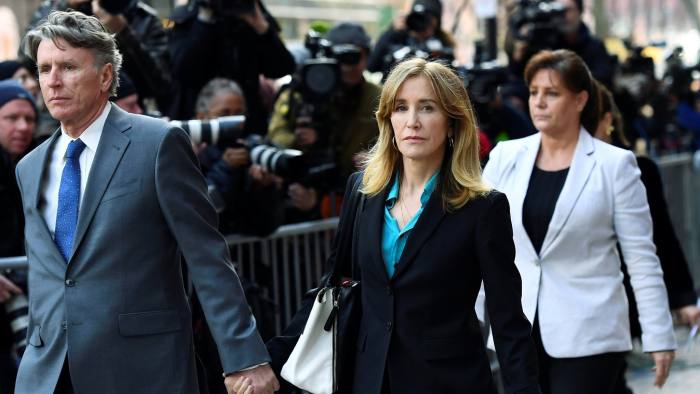 Felicity Huffman accused of paying the bribe.
SOURCE: Financial Times
Huffman pleaded guilty alongside another parent charged in the case, CEO of a water systems company in Los Angeles, Devin Sloane, who bribed Singer $250,000 to help his oldest son get the admission to USC as a purported water polo recruit.
Lori Loughlin, who starred in the TV series "Full House" and her husband fashion designer Mossimo Giannulli are also accused of bribing the Singer but they haven't pleaded guilty to the same charges and money laundering. The duo has a hearing on June 3.
-->