Is Lori Loughlin Suicidal In Wake of College Bribery Scandal?
Published Thu May 09 2019 By Jessica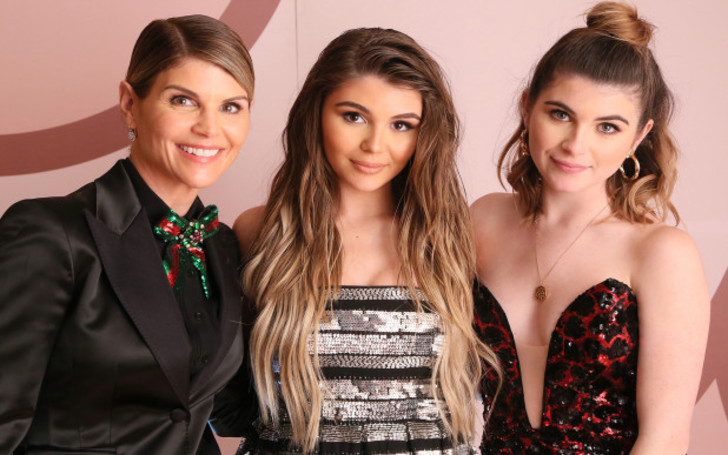 Lori Loughlin is claimed to be suicidal, following the controversial college bribery scandal.
Hollywood small screen actress Lori Loughlin and her fashion designer husband, Mossimo Giannulli stubbornly did not plead guilty to the college bribery they committed.
Earlier this year, one of the biggest scandals in Hollywood emerged that Loughlin took part in college bribery where she allegedly paid $500,000 so her two grown-up daughters; Olivia Jade Giannulli, 19, and Isabella Rose Giannulli, 20, would secure a place at the University of Southern California, a prestigious campus in the US.
Recommended: Josh Duggar Begs Judge To Relieve Him From His Latest Scandal
Although, all the other parents involved in the bribery including fellow actress Felicity Huffman pressed with the charge for their illegal action pleaded guilty in hope of facing less punishment, Loughlin and Giannulli stayed confident that they would win the case.
Lori Loughlin is suicidal that she might win the college bribery case.

SOURCE: Page Six
However, the nightmare for the Full House's star has apparently only begun.
It's been recently claimed that the friends of Lori Loughlin fear that the 54 years old actress is feeling suicidal.
As we reported previously that the actress could face up to forty years in prison for her involvement in the scandal and conspiring other to take a part in the fraud, the actress is apparently scared that she might not win the case and consequently face decades behind the bars.
Also see: Britney Spears Is Reportedly Seeking Restraining Order Against Ex-Manager
As a matter of fact, Lori is 'having a complete mental breakdown', according to the friend. The distressed actor is refusing to eat, surviving on pills to cure her headaches and even roaming around her house at night time when she's sleepless.
Besides, the actress also constantly argues and with her husband blaming that the couple wouldn't have gotten into the situation if Mossimo has not convinced her to not take the plea.
As per sources, Mossimo believes that they did nothing wrong and criminal that they would be charged with such harsh punishment.
Another source added: "When Lori heard the number of years she could spend in prison, she broke down sobbing,"
The actress is speculated to be completely hopeless on winning the case since the lawyers she was dealing with themselves claims there is no chance on winning at all.
Don't miss: Chris Brown Left An Interesting Comment On His Rumored Girlfriend Ammika Harris' Recent Pic And Fans Think She's Pregnant
Soon after the scandal broke, Hallmark's parent company, Crown Media fired Loughlin from their series, 'When It Calls A Heart' where Lori Loughlin portrays as Abigail Stanton.
-->