Is Lori Loughlin Secretly Returning To Fuller House?
Published Fri Apr 26 2019 By Jessica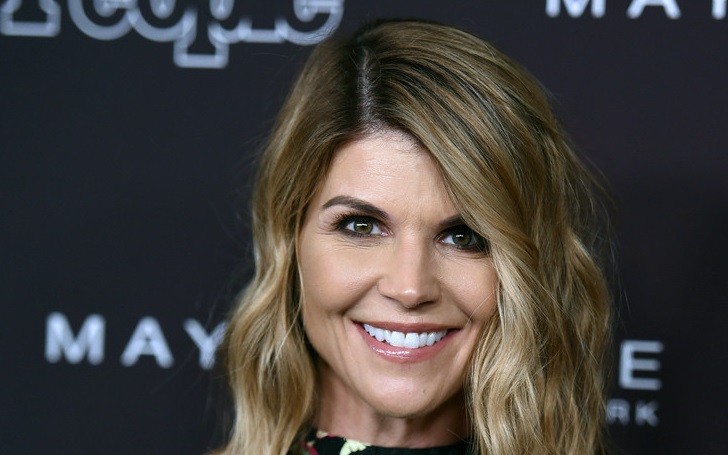 Lori Loughlin is planning on returning to Netflix's original series, Fuller House.
Despite her involvement in the recent celebrity controversial scandal, actress Lori Loughlin's career is not in jeopardy at all following her arrest on March in an alleged cheating college admission scam.
News broke the same month that Lori and her husband Mossimo Giannulli allegedly paid half a million to the University of Southern California in bribes so that their daughter; Olivia Jade Giannulli, 19, and Isabella Rose Giannulli, 20 could get admission to the college.
Recommended: Vanderpump Rules: Jax Taylor SLAMS Producers For Making Him Look Like a Jerk!
Following the news, the Hallmark Channel network reportedly fired Loughlin and eliminated her from casting at Where Calls the Heart.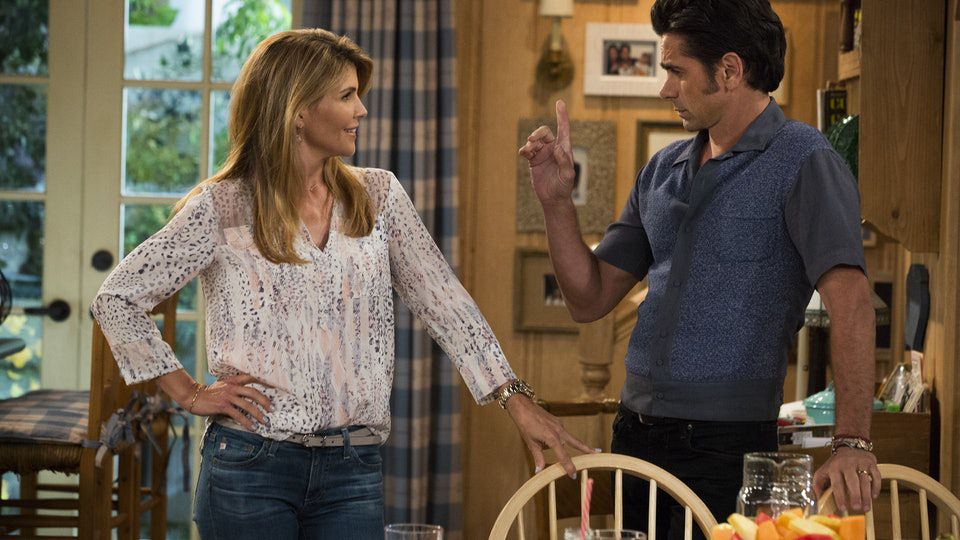 Lori Loughlin on the set of Fuller House.
SOURCE: Good Housekeeping
However, as for Netflix and her Fuller House crew members, they still appear to be in support of the 54 years old actress, although some of the Hollywood officials already maintained their distance from Loughlin.
As exclusively revealed by Radar Online, the actress is secretly in talks to the show's producer to make a comeback on the show.
An insider told the news outlet: "Publicly, the producers have said nothing about Lori and her situation over the bribery scandal. They didn't say she would never return to the show."
The source further added the show's entire cast and production team at Netflix still loves Loughlin making a point to why she still stands a chance at returning to the show.
If Lori Loughlin returns to Fuller House, she will be 'secretly' filming her scenes with her co-stars, and not in the presence of a live audience.
Basically, the controversial actress who stood stubborn as she decided to not plead guilty to the matter in confidence that she will win the case will appear in four episodes of the new season.
Don't miss: American Dad Had To Take Painful Decision during Sri Lanka Bombings; Saving Either One Of his Child
As a matter of fact, filming for the new episodes of Fuller House doesn't start until later this summer and will air later this year on the biggest film and series online airing platform.
Producers and team members also hope that the cases of Lori's college bribery will be sorted out by the time the new episodes premiers.
"They will have a rating bonanza with Aunt Becky back on the show," added the insider.
Luckily for Lori, her onscreen husband, John Stamos, as well as other cast members, are standing strong beside Lori and are in favor of the secretly filming idea.
However, Lori's co-stars have not publicly spoken in the defense of the actress yet. But they did show their support to her at the Kids' Choice Award Kids' last month where Fuller House's cast Jodie Sweetin, Andrea Barber, and Candace Cameron Bure referenced her in their speech.
Bure said: "family sticks together no matter what" and that they support, pray, encourage and stand by their side "no matter how tough it gets."
Also see: 90 Day Fiance Star Ashley Martson Files To Divorce Jay Smith Second Time This Year
Meanwhile, Lori could face up to forty years in jail if convicted.
-->