American Dad Had To Take Painful Decision during Sri Lanka Bombings; Saving Either One Of his Child
Published Fri Apr 26 2019 By rhyss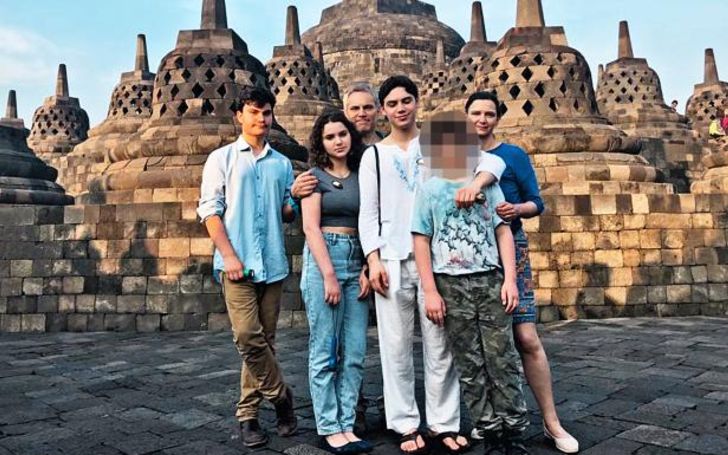 An American during the Sri Lanka bombings had to make a difficult choice of choosing which one of his child he should save!
Former New York investment banker Mathew Linsey was in a vacation with his family in Sri Lanka. While the Linsey family was enjoying their breakfast in Shangri-La Hotel in Colombo, multiple explosions went off in several locations across the country.
American Dad lost his two kids during the Sri Lanka Bombing.
SOURCE: The Times
The blast left Mathew and his family injured, his daughter Amelia, 15, and son, Daniel, 19, were seriously wounded by the explosion shrapnels. During his interview with The Times, Linsey described the horrific situation.
"You can't describe how bad it was. People were screaming. I was with my children. I couldn't tell whether they were all right, it was dark."
Mathew then sifted through the debris while injuring himself, to reach his kids but to his dismay, both of them were out cold. It was at that time when Mathew had to take a decision that goes against all the notion of parenting, he had to choose which one of his kids needs more medical attention and leave the other one.
Recommended: A New MCU Theory Suggests Thanos Sent Hulk To Ragnarok On Purpose
By the looks of things, his daughter Amelia was in better condition then Daniel so he chose the latter. While talking with the Times, Linsey stated, "My son looked worse than my daughter. I tried to revive him."
One of the ladies took his daughter with her and he ran with his son downstairs. Soon he and his son left for the hospital via ambulance.
Don't Miss: The Messy Divorce Between Shannon Beador And David Beador Is Finally Winding To A Close
Sadly, both of his children couldn't make it in the end. In his statement, he divulged, "I thought my daughter was better off. I couldn't find her because I was with my son. They sadly passed away."
His children are two of four confirmed deaths of the American citizen in the Blast, confirmed by the New York Post.
His son Daniel was a student at the Westminster Kingsway College and was making up his minds as to which university to attend, Manchester or Leicester. His daughter, on the other hand, was a student of Godolphin and Latymer School in Hammersmith.
Also, Read: Game of Thrones' Tormund Looks Shockingly Different Without A Beard
Linsey, who holds dual citizenship of the US and UK, after the bombing traveled to his residence of London by the help of the United States Embassy. His wife and two children, David, 21, and Ethan, 12, stayed back in the UK while the tragic incident unfolded.
The family is now waiting for the remains of their children to get home. May their soul rest in peace.
-->