Vanderpump Rules: Jax Taylor SLAMS Producers For Making Him Look Like a Jerk!
Published Fri Apr 26 2019 By Chester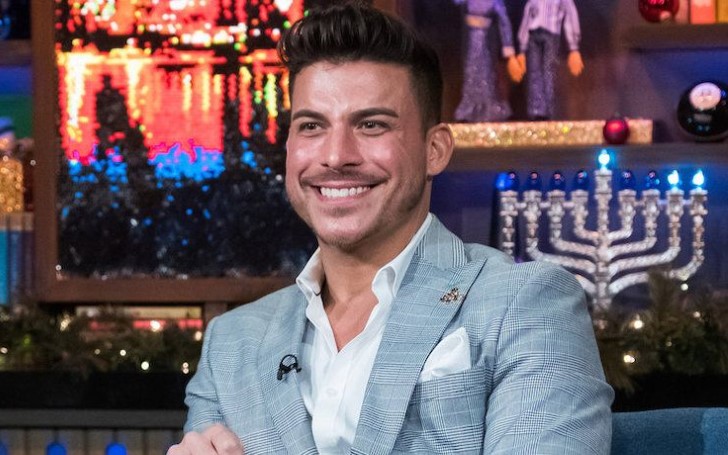 'Producer makes me look like a jerk' claims Vanderpump Rules star Jax Taylor.
Vanderpump Rules star Jax Taylor slams producers for shifting his character and making him look like a Jerk.
Till the six seasons of Vanderpump Rules, we know Taylor as the resident troublemaker in the show run. Though he wasn't the biggest villain like James Kennedy no one is able to narrate the character as perfectly as Jax.
Last year, Taylor's father died after a long battle with cancer which the actor commits have drawn him out of his acting career.

SOURCE: Jax Taylor
However, in the recent twist in this season by the production house, Jax is now a changed man with a completely different storyline.
Check out: Kristen Doute has a Meltdown Following the Rehiring of James Kennedy by Lisa Vanderpump
The new twist is not admired and liked by audiences regarding Taylor's transformation.
Jax Taylor and his fiancee Brittany Cartwright also reported having a feud after he had been unfaithful with her just months earlier.
Source: TheHollywoodgossip
After a huge backlash started to arise regarding the actor, Taylor later took to social media to share his situation regarding the character change sharing, "For those of you who want to come at me for tonight's dinner scene: First of all, yes -- mentally, I have to put myself first, or I won't be able to take care of my wife or my kids," referring his future children.
"That is what I meant by that," he continued. "Wouldn't be making these moves forward and say something so selfish," Jax added.
Check out: 'Real Housewives of Beverly Hills' Star Lisa Vanderpump visits fans in Katy
"I believe everyone needs to put themselves first, or how can I possibly be good for anyone?" He went on to say that he "never once complained about editing" -- before going on to do exactly that. "This scene was edited horribly," he insisted.
"I even spoke to [Brittany's] father after, and he was like, 'This is not how it went,'" Taylor recalled.
"We are both on the same page -- just so you know -- and he agrees with me, and that's all that matters. Wanted to clear that up. I feel I owe it to you guys (viewers). I don't want to let anyone down ever again."
Recommended: Vanderpump Rules Star Stassi Schroeder Wishes Newcomer Billie Lee Would 'Just Leave'
The 39-years-old actor finally added a confident statement where he promised to come back stating that "I'm always gonna be No. 1."
-->