Kristen Doute has a Meltdown Following the Rehiring of James Kennedy by Lisa Vanderpump
Published Wed Feb 27 2019 By Chester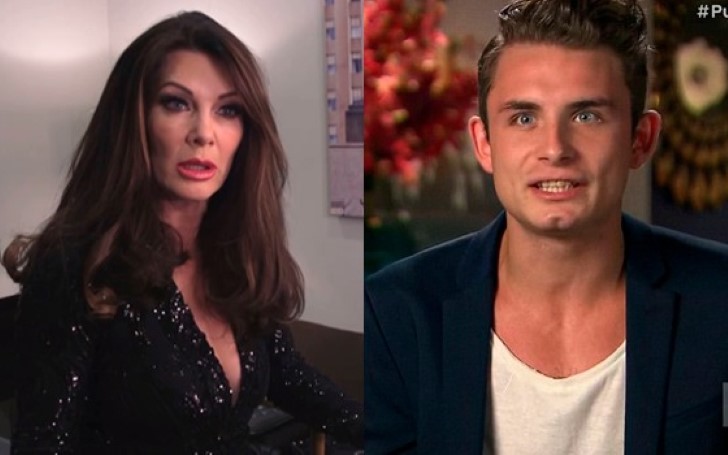 Vanderpump Rules star Lisa Vanderpump rehired James Kennedy after firing him previously for humiliation and overdrinking.
Reality star Kristen Doute was outraged after hearing that her ex, James Kennedy, had been rehired by Lisa Vanderpump on February 18, to perform on special occasions.
According to the recent interview by HollywoodLife at the opening ceremony of her new restaurant so-called Vanderpump Cocktail Garden, launching on March 30 at Caesars Palace, Las Vegas - the 58-year-old was asked why she privileged James to work even after he insulted the reality star citing 'fat women'.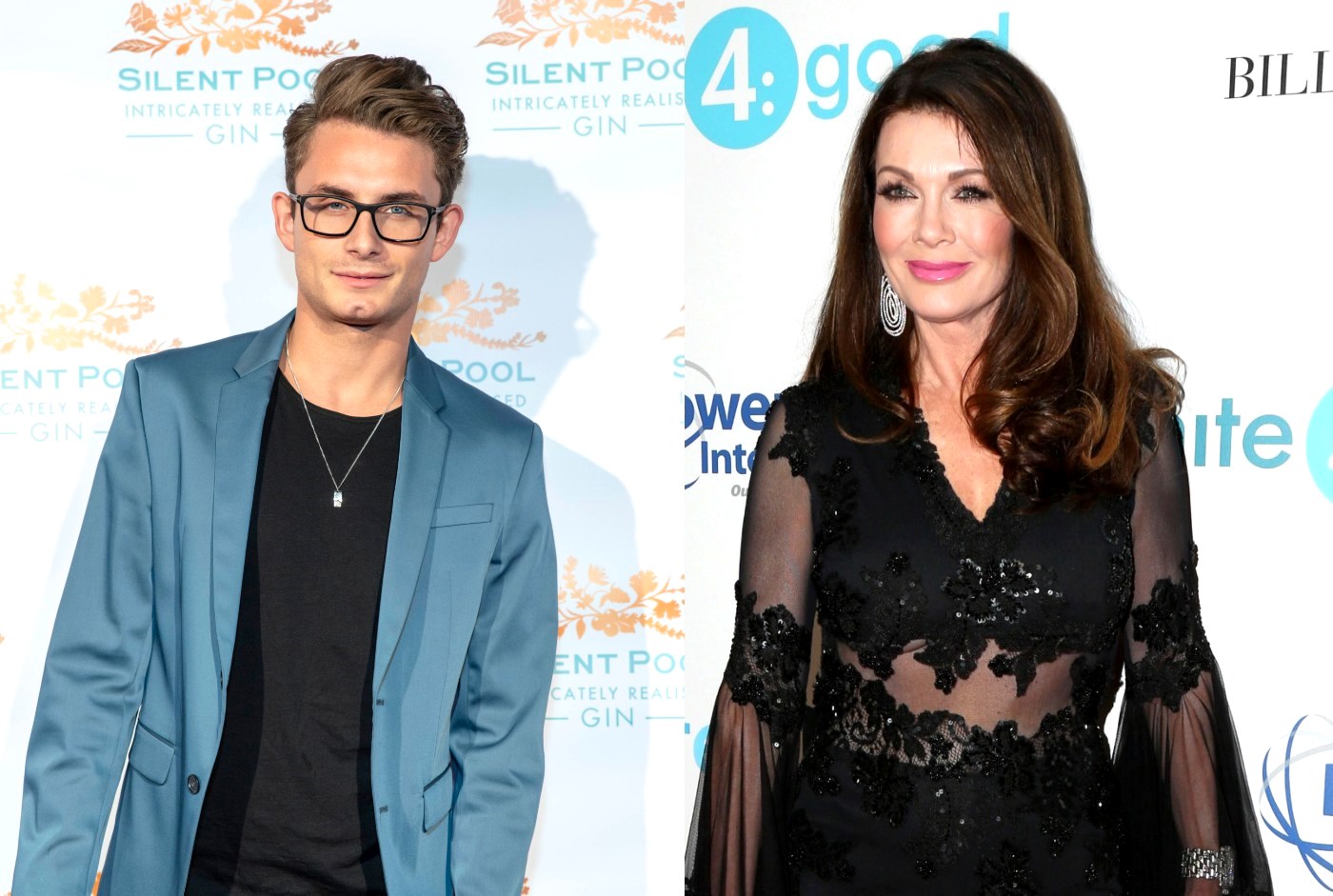 American DJ James Kennedy and Reality star Lisa Vanderpump
SOURCE: Reality Blurb
The actress who is reportedly fed up filming RHOBH replied saying:
"I'm engaged with these individuals' lives, and it's vital to me, and to Evolution Media, and to Bravo, that we demonstrate the entire story."
Later the Reality star adds,
And when you see him supporting his brother through college, and you see his mother how she's failed. You see her, how she's sitting out here when I'm on the building site, saying, 'You're his mother figure.' I'm like, 'No, you are.' And so I'm not going to drop the ball on people just because they f**k up. He's got a lot to offer. Has he got it wrong many times? Yes.'
Check out: Lisa Vanderpump and Kyle Richards Feud Doesn't Stop 'RHOBH' Premiere Party
James has been accused many times by plenty of ladies for his cheating behavior as he was blamed for having an extra sexual relation despite being in a relationship with model Raquel Leviss.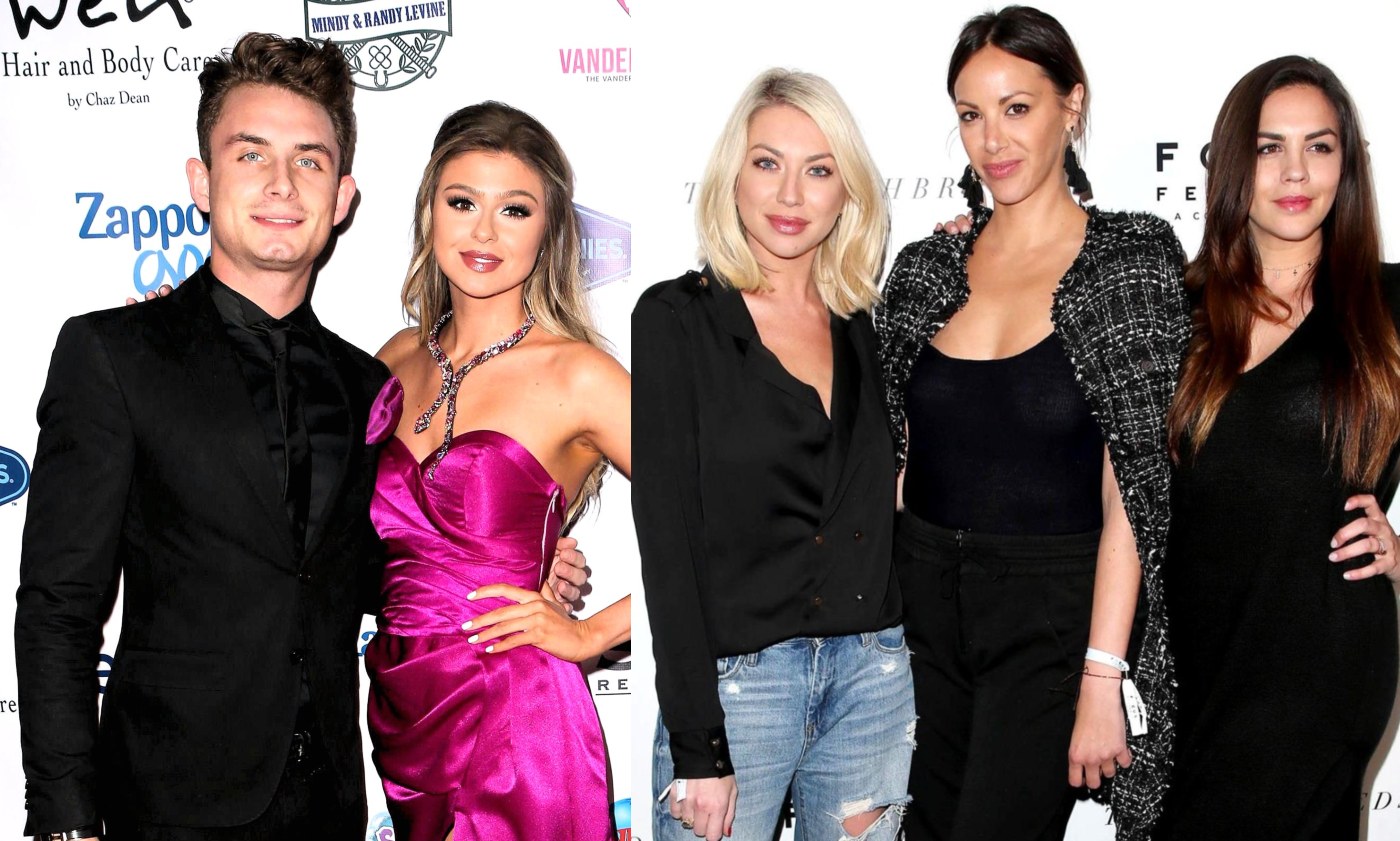 James Kennedy former girlfriend Kristen Doute and Raquel Leviss
SOURCE: Reality Blurb
However, the playboy was marked as the VPR's recent villains, Moreover, Lisa Vanderpump finds a way to get over to rehire James on various events.
"I find him fascinating television,"
Lisa continued.
"When I say that, I have very rarely seen anybody that's so honest with their life."
Fans saw James with tears streaming down his eyes when Lisa finally fired him.
"His story is a very interesting story to be told, but it will not be one-dimensional. I will give you the whole story, and there's a lot of good in that boy, and there's a lot of good in that young man."
She added:
"If we can just knock the cr*p out of his choices, he's young, I think he'll be OK. But drinking is his enemy, and I've tried to explain that to him. But one-dimensional characters, that's not the whole story, it's not."
Check out: 'Real Housewives of Beverly Hills' Star Lisa Vanderpump visits fans in Kat
Kennedy insisted he was simply a nice guy who "changes" when he's drunk, saying he was far too drunk at the Pride event.
The 27-year-old admits his hellish nature on Sunday confessing and asking forgiveness with Lisa.
"There's a darkness inside me that comes out. Seriously, I'm never touching another drop of alcohol again,"
Lisa replies,
"Exactly. You need to be sober for the rest of your life. I'm telling you that,"
Kennedy requested:
"I will if you give me one more chance, I promise. I'll seek help,"
The reality star finally says,
"James, I want you to grow up and pull yourself together. You are responsible for your actions, and you will be held accountable,"
She added,
"You have to change in your life, and this is going to be a life-changing moment for you, I hope."

Find out: Is Teresa Giudice Moving On? The Real Housewives of New Jersey Star Spotted Holding Hands with a Younger Man While Her Husband Joe Giudice Serves Last Month of Jail Sentence
The Electronic producer got lucky as Lisa finds him similar to his brother Mark Vanderpump, who recently committed suicide in April.
"I think I'm sensitive to the fact that James, he's a young DJ like my brother was,"
Mantrap star Lisa gets emotional on the camera as her tears start to flow
"And there are kind of two paths you can take: the right one and the wrong one. I see this kind of almost like an echo. So I don't know. I don't know."
Despite all his wicked acts, James won the heart of British restaurateur in one way or another. The American DJ debuted back on the 11th episode of the show: Return of Crazy Kristen which was aired on February 18, 2019.
-->