Ava Phillippe Had A Red Carpet Reunion With Mom Reese Witherspoon To Celebrate The Season 2 Premiere Of 'Big Little Lies'
Published Thu May 30 2019 By Ruby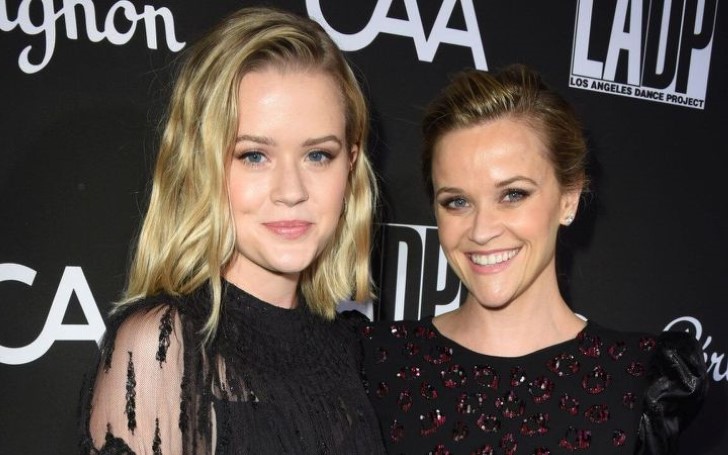 The cast of 'Big Little Lies' returned to the red carpet for the season two premiere in NYC. The look-alike mother-daughter duo grabbed all the attention on the big day!
Reese Witherspoon, Shailene Woodley, Laura Dern, and Nicole Kidman flaunted their gorgeous dresses on the red carpet event along with the newcomers Meryl Streep and Douglas Smith.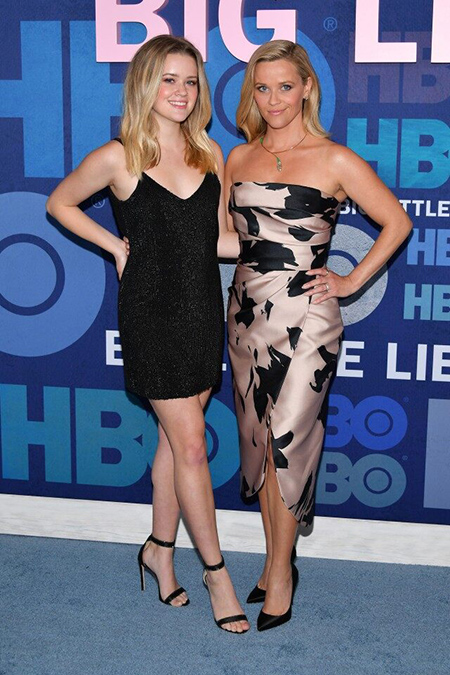 Ava Phillippe with her mother Reese Witherspoon in the NYC premiere of Big Little Lies.
SOURCE: ET Online
Witherspoon was accompanied by her 19-year-old daughter Ava Elizabeth Phillippe whom she shared with her ex Ryan Phillippe. Simply, they turned the day into a mother-daughter date.
Also Read: Reese Witherspoon Goes From Blonde To Brown For A New Role And She Looks Just As Gorgeous As Ever!
Could the 19-year-old diva appear on the season three? Well, the question created a great buzz on the day but Witherspoon answered the query in a humorous tone while talking to ET.
Reese said,
"Oh! I didn't know there was a Big Little Lies season three!"
Further, she added,
"I don't know [if it could happen]. "I never say never. You don't know. And [season two] was a surprise."
The first child of Ryan and Reese, Ava hasn't yet made up her mind to follow the footsteps of her parents in the acting business yet but we never know when will she amuse us with her performance.
Recommended: Reese Witherspoon Enjoy her Evening with Husband Jim Toth At The Harlem Globetrotters Game
Witherspoon also shared her experience working with Meryl Streep in the second season. She said,
"I need to take a deep breath every time I talk to her. It was intimidating, for sure."
She continued,
"I had to sometimes pull myself back and take a deep breath and go, 'OK, she's just a person. She's just a human being.' But it was a thrill. And to get to sit with her and talk about the script and work through scenes, it was just like, 'Are you kidding me?' As an actor, all my life worshipping her work, and she's just as truthful and honest and genuine and fun-loving as you can imagine."
Taking a quick recap about the HBO series based on Liane Moriarty's bestselling novel, the first season ended with Perry Wright's (Alexander Skarsgard) suspicious murder during Trivia Night.
Production of the second season began in March 2018 and it is all set to premiere on 9th June 2019.
Few more days to wait!
-->