Ayako Fujitani, Daughter of Steven Seagal- Learn Interesting Facts About Her
Published Tue Mar 29 2022 By sujan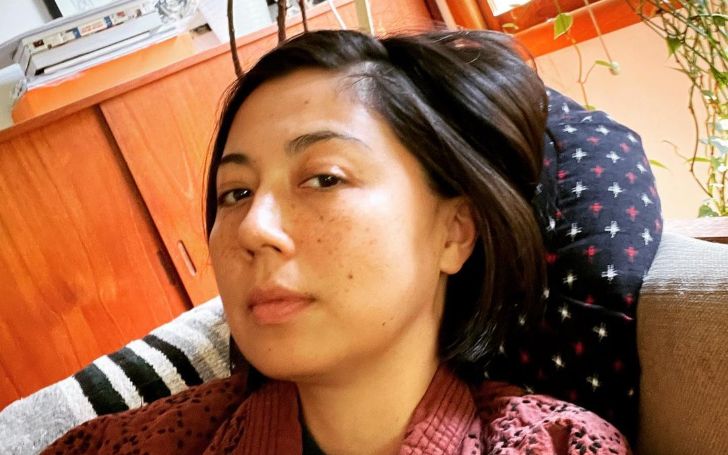 Know all the details about Steven Seagal's first daughter, Ayako Fujitani, right here!
Ayako Fujitani is an actress, writer, and director. She is the daughter of Steven Seagal from his first marriage to martial arts instructor Miyako Fujitani. On December 7, 1979, She was born in Osaka, Japan. Likewise, Ayako also has a sibling Kentaro Seagal, an actor known for his work in films like Death Trance, Seamless, Kidz Rule, and many more.
Besides Kentaro, Ayako also has five half-siblings, Annaliza, Dominick, Arissa, Savannah, and Kunzang Seagal, from her father's side. Well, like any sister, she shares a beautiful relationship with all her other siblings. She studied acting filmmaking and learned English when she moved to Los Angeles.
With fluency in English and Japanese, Ayako Fujitani is bilingual. She grew her interest in literature back when she was a teenager. She started her writing career working for a Japanese magazine, Roadshow. She soon published her coupled novellas Touhimu (Flee-Dream) and Yakeinu (Burnt Dog), which highlighted her literary skills in the media.
Ayako Fujitani Abandoned Her Father's Surname
What does Steven Seagal's first daughter, Ayako, think of Steven Seagal? Well, one clue is that, as Michael Ordona of the Los Angeles Times shared in 2009, she uses her mother's surname instead of using her father's surname. Not using Seagal as her surname may have been an intelligent move because Ayako Fujitani has been able to carve her career as a model, an actor, and a writer, unencumbered by the name of a Seagal. Whose cinematic chef-d'oeuvre tends to include dozens of broken bones.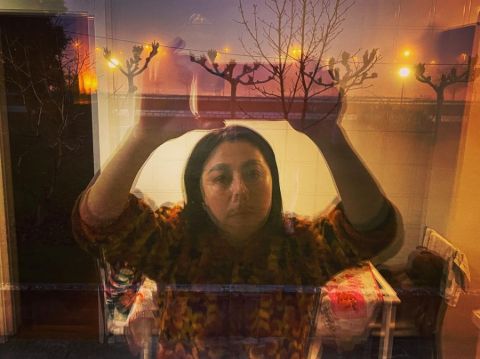 Image: Ayako celebrating New Year 2022
Source: Instagram @ayakofujitani
Fujitani's IMDb page reveals a vigorous acting career that ranges from goofy Gamera monster movies to creepy art-house and even Michel Gondry's segment in the episodic film Tokyo!. As Matthew Hernon of Tokyo Weekender states, she also happens to be a talented author and has written and directed short films.
Recommended: Addison Rae's Net Worth Revealed: All Details Here!
While it might be easy to think that Fujitani doesn't use Seagal's name because she doesn'tSeagal's much care for her father, she has said on multiple occasions that Ayako and Steven are actually on OK terms she avoids bringing him up to stay out of his shadow. She said she had never had a problem talking about her father, but she preferred not.
Is Ayako Married? Does She Have a Child?
The beautiful Ayako Fujitani is happily married to Javier Gullon. Her husband is a Spanish screenwriter and producer. They got married in 2016, and the couple has been together for six years now.
From their marriage, they also share two children, both daughters, from their relationship. Their first daughter Tora was born on December 6, 2016, and is currently six years.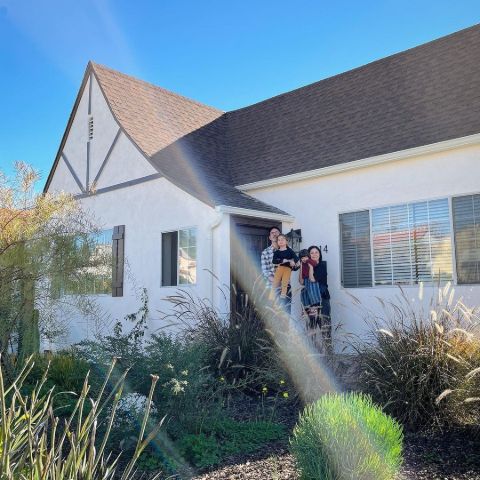 Image: Ayako Fujatani and her sweet little family
Source: Instagram @ayakofujitani
On December 6, 2020, Ayako posted a photo of her first daughter, Tora, on Instagram, wishing on her fourth birthday. While Ayako has not revealed the details about their younger daughter Sumimo, she is around four years of age as of 2022.
You May Want to Know: Shanna Moakler Shares Pregnancy News After Ex's Arrest!
Well, the family of four members shares a great relationship. They usually go on a family vacation together or spend a particular time together, and the family does not miss celebrating moments together. Moreover, Ayako often shares pictures of her husband and children on her Instagram.
Who Is Ayako Fujitani Husband? What's his Profession?
As mentioned above, Ayako Fujitani's spouse Javier Gullon is a successful Spanish screenwriter and producer. Javier has been part of some successful movies like Out of the Dark, Hierro, and Aftermath as a writer and producer.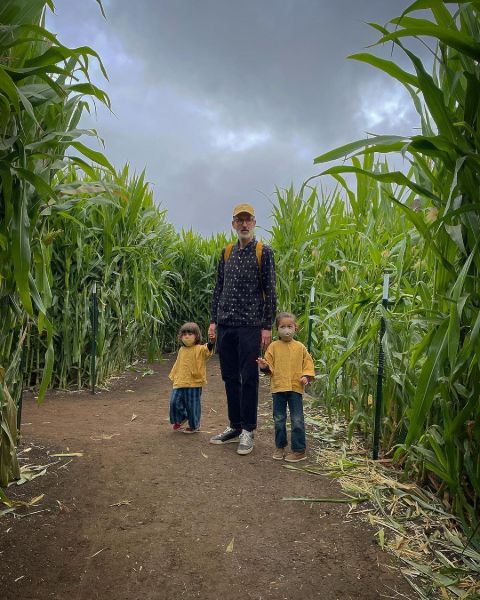 Image: Ayako Fujitani sharing the picture of her loved one
Source: Instagram @ayakofujitani
Besides his work in Enemy, he was nominated for the Best Adapted Screenplay at the 2nd Canadian Screen Awards at Canadian Screen Award. Likewise, for his work in Invader, he was nominated for Best Adapted Screenplay at the 27th Goya Awards.
For more news and information regarding your favorite celebrity, stay tuned to Glamour Fame.
-->