Bachelor in Paradise Star Dean Unglert Denies the Possibility of Marrying Caelyn Miller-Keyes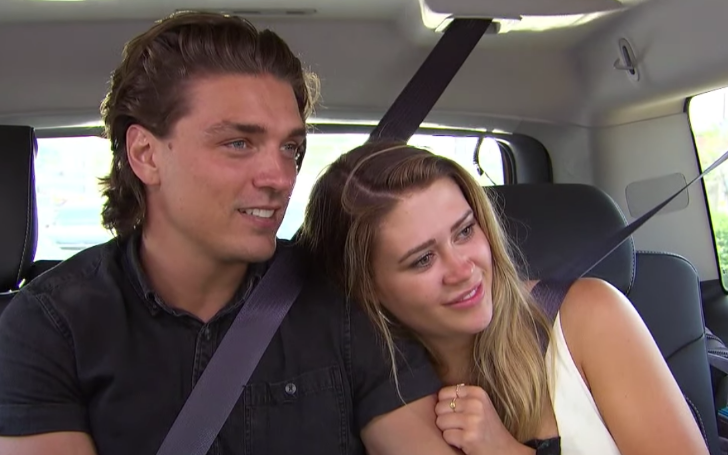 Dean Unglert says marriage with Caelynn Miller-Keyes is never going to happen.
Well, Dean Unglert of Bachelor in Paradise said it all. Talking to one of the online media outlets, Dean admitted, he and his girlfriend, Caelynn Miller-Keyes, will probably never tying the knots.
Dean said, "She does joke around about us getting married all the time, and I always say, 'Sorry, it's not going to happen.' I don't know, I'm super unconventional and she obviously is a little more conventional. We joke around about it," he added. "Just try to keep expectations to a minimum, you know? Like I said on the show, underpromise, overdeliver."
Watch: Dean Unglert Reveals Why He Isn't On 'Engagement Level' With Girlfriend Caelynn Miller-Keyes
Dean has faced a string of failed relationship in the past before he met Caelynn. On the same interview, the 28-year-old was asked if he will ever consider a serious relationship.
Also See: Kelly Clarkson Weight Loss Supplements - Get All the Details Here!
Dean said, "I think that I've just sort of gotten to a point where I'm willing to change and ready to change myself, it's just nice to have someone that kind of come along and complement everything in each other's lives that's going on."
Though there are love and trust, Dean is a guy who seems lost as of now — lost in things he would like to correct in his life. This whole thing may sound pretty spiritual, but that's what it is.
If he were really uninterested in his girlfriend, he would have left her way before. But something is holding him back to take their relationship to the next phase.
Watch: Bachelor In Paradise's Dean Unglert Isn't Proposing To Caelynn Miller-Keyes Just Yet
It could be anything, some issue with Caelynn that Dean wants to confront but is scared that he will lose her. Could be anything, at least, what we know by now is, he doesn't want to miss Caelynn but can't don't want to take their relationship to the next phase either.
Also Read: Jessa Duggar's Husband Ben Seewald Shares His Grief of Losing His Grandfather after Thanksgiving
It's a situation like that, we all go through things like this sometimes, and it's okay. It's just that we need some time to figure out everything.
For more information on your favorite celebrities' lifestyle, stay tuned to Glamour Fame, and don't forget to sign up for the newsletter.
-->