Bachelor In Paradise Star, Cat Henesey-Smith Posted A Romantic Picture With Boyfriend Todd Burguez
Published Tue Apr 16 2019 By Ruby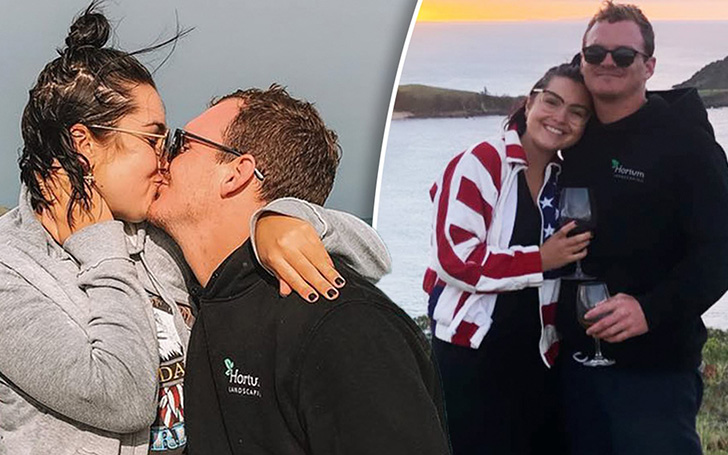 Bachelor in Paradise 'mean girl' Cat Henesey-Smith has recently revealed she doesn't require a reality show to find love of her life!
After failing to receive a single rose in Bachelor in Paradise, Cat Henesey-Smith emotionally quit the show last week and it's just been days that the 'villain' debuted with a new boyfriend Todd Burguez on Monday.
The 25-year-old took Instagram to share a couple of images with her beau during a remote getaway.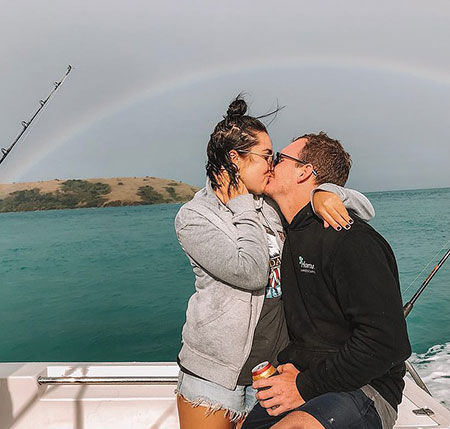 The Bachelor's star Cat Henesey-Smith with her boyfriend Todd Burguez.
She shared a passionate kiss with her boyfriend enjoying a fishing trip together under the alluring rainbow.
She captioned the image,
"Another day in Paradise."
The star was cuddling with the same guy as the sun set behind them in another post as they posed with a glass of wine.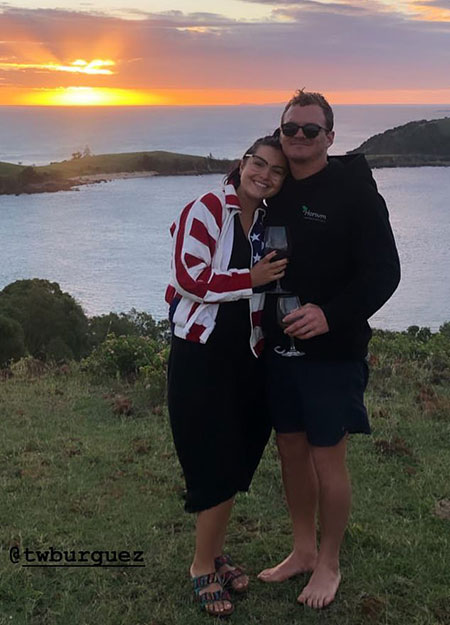 Cat Henesey-Smith first revealed about her new love Brisbane landscaper Todd with 9Honey.
Smith first revealed about her new love during an interview with 9Honey on Thursday after departing from the reality show.
Discover: The Bachelor: Why Did Cassie Randolph Return Colton Underwood's Engagement Ring?
She mentioned,
'I've actually met a guy who is incredible and I've moved on.'

"[Filming for Paradise] was so long ago now and I wasn't in a good place and now I feel so differently about life."

'I've settled back in, I'm near my friends and family, I've met an awesome dude and life's good!'
Last week, she created a great buzz in the Fijian set on the Ten reality series. She took refuge in a toilet with Alisha Aitken-Radburn when she failed to receive a single rose.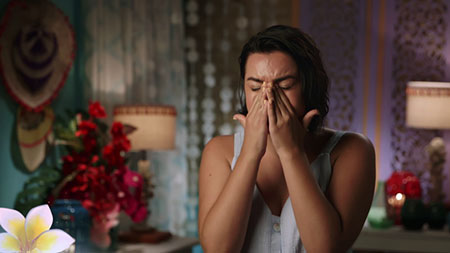 Cat sobbed and went on to say that she didn't expect that she'd quit the show on the very first night.
SOURCE: 10daily
Soon after the incident, the jewelry designer was so disturbed that she locked herself in the bathroom.
You May Also Like: New Bachelorette Angie Kent Has Been Single "By Choice" For The Past Eight Years
Later, she said,
"I don't get it!"

"I'm trying to be so genuine and trying to meet someone and I don't understand why people don't like me. I don't get what is wrong with me, I just did not see that happening. I'm not going back out there."
After bursting into tears, she declined to join the rose ceremony and made up her mind to quit the show on her own terms.
Also Read: Game Of Thrones Star Reveals X-Rated Prank That Featured On The Show
In her emotional final interview, she told that she didn't know what it was but she just felt like she could never meet anyone.
-->