The Bachelorette Star Tyler Cameron Admitted his Life Changed After the Show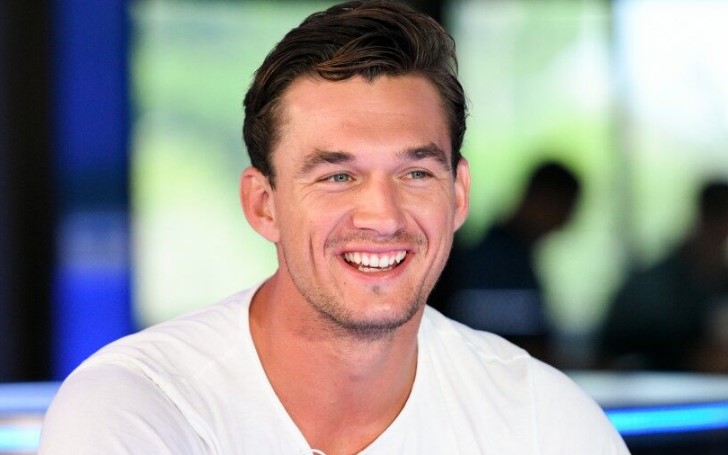 Tyler Cameron's life has changed, and he could not believe it.
One of the most charming candidates of 'The Bachelorette,' Tyler Cameron could not win Hannah Brown's heart as he finished on the second position.
But recently, the former reality star admitted how his life changed since appearing on the show.
Watch: Tyler Cameron Has An Interesting Reaction When Asked If He'd Ever Be 'The Bachelor'
The Bachelorette alum, who was runner-up on the show, came from a construction field, but since his appearance on the show, he managed to bag a date with one of the supermodels, Gigi Hadid.
Also Read: The Bachelorette: How Does Tyler C's Family Handle His Fame?
Moreover, the star also owned a new place in New York, which is a significant achievement in itself.
Former 'The Bachelorette' star speaking to 'Access' at the 2019 People's Choice Awards in Sunday said, "Never would have expected this a year ago, but here I am [at the awards], and I'm very thankful to be here."
Watch: Hannah Brown Wins People's Choice Award And Ex-Flame Tyler Cameron Cheered For Her
The star who was nominated for the 'Competition Contestant 2019,' said it'd been an incredible journey going from the reality tv show to where he is now as an aspiring model.
Tyler said, "You get to share so many amazing experiences with the people I love. I got my mom here today. So that's my date here tonight, and I'm just super grateful to be here."
Also See: Tyler Cameron Sent a Birthday Message to Hannah Brown
Though the star is still single, after a short summer fling with Gigi Hadid, he said, "I was laughing with my uncle the other day because I was always broken down on the side of the road on my way to construction and doing work, and now I'm living in New York and bouncing to L.A., and I've got so many cool things that are on the horizon."
He added, "So I'm very thankful and very blessed and very excited, honestly."
The star who contested for the heart of Hannah Brown even managed to spend a night with her recently. So, the star thinks his life has changed, and it's taking a perfect route.

For more information on your favorite Movies and TVs, and celebrities' lifestyle, stay tuned to Glamour Fame, and don't forget to sign up for the newsletter.
-->