"Back to Future" Actress Elsa Raven Dies at 91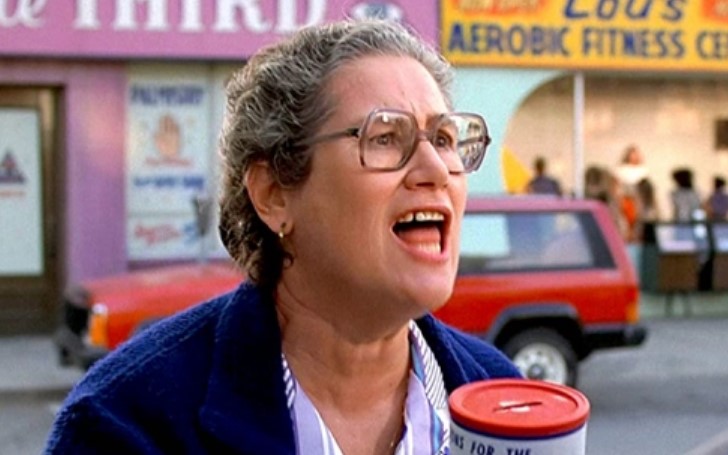 Back to the Future actress, Elsa Raven, died at the age of 91.
"Back to the Future" actress Elsa Raven, who was known for her role as "Save The Clock Tower" lady, died at the age of 91 on Tuesday, 3rd November 2020.
According to the reports by Deadline, the actress died at her home in Los Angeles, Elsa's death was confirmed by her agent, David Shaul. The cause of her death has not been announced.
Also See: Luke Combs Hits #1 on the Chart With His "What You See Ain't Always What You Get"
Raven who was born as Elsa Rabinowitz, originally hailed from Charleston, South Carolina. Born on September 21, 1921, she was the fourth child of Louis Rabinowitz and Rosalie Rabinowitz.
Some of the major works of Elsa include movies like "The Amityville Horror" as the realtor who sold the house, "In the Line of Fire," "The Moderns," and many more.
Many fans of Elsa paid their tribute to the actress. One fan wrote,
"RIP Elsa Raven, 91. A memorable small role as "Save The Clock Tower" fundraiser in BACK TO THE FUTURE. Sells the house in THE AMITYVILLE HORROR. And ever so briefly she appears in a memorable shot in TITANIC."
Another fan wrote,
"Very sad to hear about the passing of [Back to the Future] actress Elsa Raven aka The Clock Tower Lady. I was lucky to have met her last December at the Hollywood Museum Gala. She laughed when I asked her if I could borrow a quarter? #BTTF #SaveTheClockTower."
The next fan wrote,
"At the 2015 USC Puzzle Hunt, teams had to give me a quarter in order to receive a flyer to save a clock tower (the puzzle involved campus buildings and the phone number on the back provided details). Let's go save that clock tower again. RIP Elsa Raven."
You May Also Like: "All American" Season 3 Premiere Date is Out, But Fans Have to Wait Longer
For more information on your favorite celebrities' lifestyle and other news, stay tuned to Glamour Fame, and don't forget to sign up for the newsletter.
-->