Barbara Corcoran Plastic Surgery - Complete Detail of Her Changes and Speculated Surgeries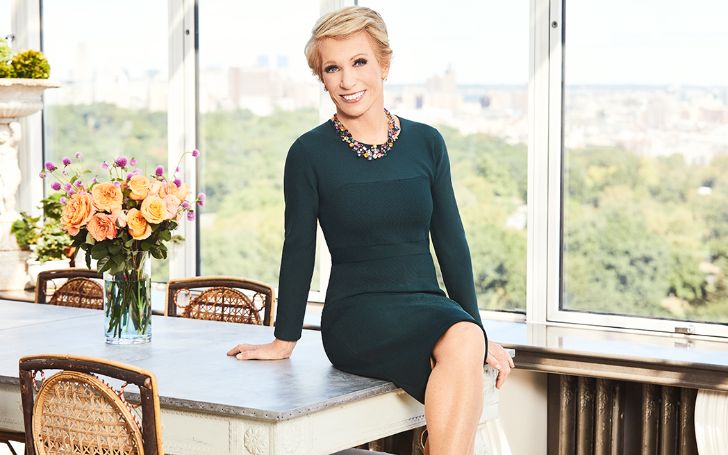 Through rags and riches, the women that turned $1,000 into a billion-dollar business, being the founder of 'The Corcoran Group', a 'Shark Tank' star, an investor, a consultant, an author, a television personality, and a syndicated columnist, Barbara Corcoran has got it all covered.
What led to Barbara Corcoran to plastic surgery, beauty, or necessity? Follow the article to know the complete detail of her changes and speculated surgeries.
Barbara Corcoran Is a Skin Cancer Survivor
Skin cancer is the easiest to find, as it begins where one can see it. Sadly, the business mogul learned years later that the bump on her left eyelid was, infact, a cancerous basal cell.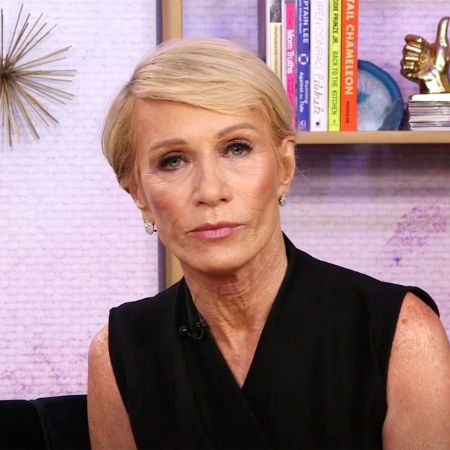 Cancer survivor Barbara Corcoran.
Source: Us Magazine
Barbara found out about her skin condition during a mere doctor's visit and was said to remove the skin from her upper lid to patch below her eye.
Also See: Catherine Zeta-Jones Plastic Surgery - Complete History of Her Operations
In a statement she mentioned, shaking at the knees with fear because cancer is a big deal after all. However, the treatment went fine, and now she's glowing even more than before.
Reason for Facial Surgeries after Cancer Treatment
The real-estate queen proudly confessed that as long as she was messing with her eye, she might as well parlay it into something good. Which was why she got an eye lift. And even we wonder, Why not? She looks Fab!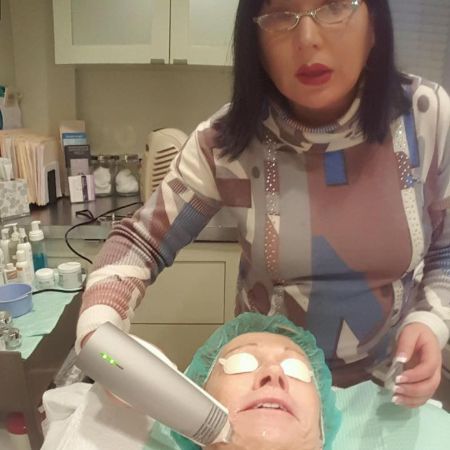 Barbara captions this as,'Before and after my skin treatment this morning. Can you believe I still don't look like I did at 21?'
Source: Facebook
Barbara,70, said her left eye still needs to work, but her right 'looks drop-dead gorgeous.' We can't help but agree with her on that.
Certified Plastic Surgeons Speculate Barbara Got Face Lift
In the recent season of 'Shark Tank', the entrepreneur was looking like she aged in reverse. There's no doubt that the woman's charm and grace go by to increase with the years along with her looks.
You May Also Like: Nicola McLean Provided Some Stern Advice To Love Islanders About Receiving Free Plastic Surgery From Turkey
A board-certified plastic surgeon Dr. Anthony Youn suspected the business mogul to have had a facelift that sculpted and tightened her jawline.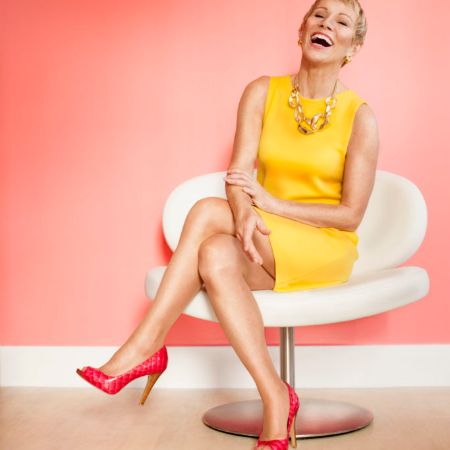 This doesn't look anything like a woman in her seventies.
Source: Foundr
Further, Youn divulged Barbara underwent Botox injections to smoothen the wrinkles on her forehead and fill her cheeks & lips.
Might Have Paid A Whopping $4,000 To $7,000 Per Session For The Cosmetic Bonus.
Dr. Alexander Rivkin, the founder of 'Westside Aesthetics', discussed that the 'Shark Tank' star might have tried a treatment of 'Profound', which is a microneedle radiofrequency device that costs about $4,000 to $7,000 per session. It is one of the more intense, effective skin tightening and smoothing tools on the market.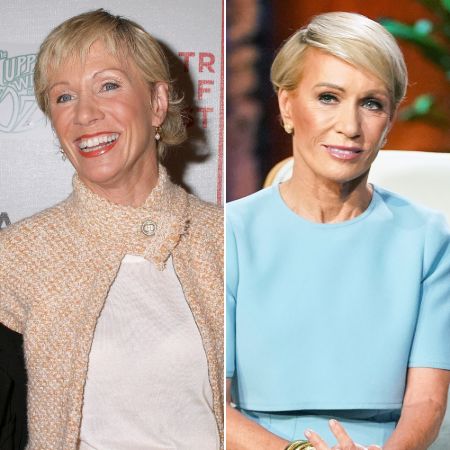 A before and after photo of the 'Shark Tank' star.
Source: Lifeandstylemag
The doctor says the restored contours in her cheekbones and volume in the apple of her cheek probably got accomplished with fat transfer, collagen stimulators like Sculptra, or fillers like Voluma.
Tune in to Glamour Fame more of these interesting news related to Entertainment, Lifestyle, Beauty.
-->