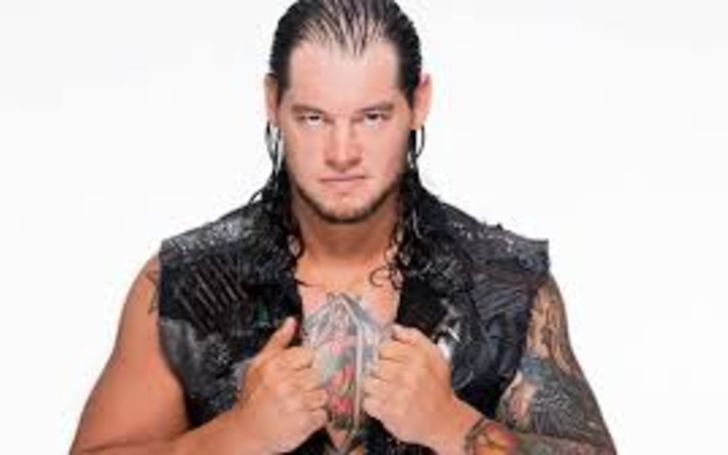 Find out all the fascinating tats of WWE United States Champion Baron Corbin.
Many of you might remember WWE superstar Thomas Pestock, aka Baron Corbin as an American wrestler, but he was also a professional football player before he stepped in inside the challenge filled WWE ring.
Aside from the facts, we are not discussing his professional football career or having an insight at his personal stuffs but instead having a peek at the 35 years old envying tattoos. So without wasting any time, let's dig in,
King Corbin Chest Bird Heart Tattoo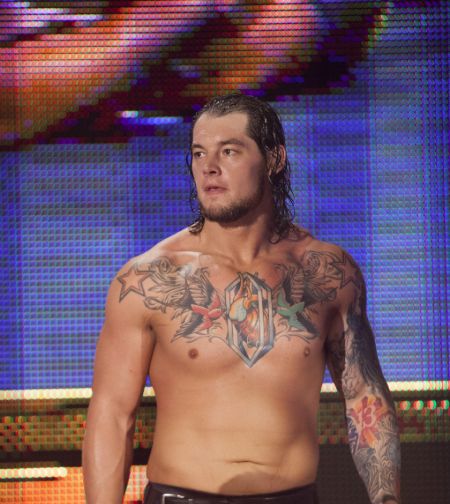 Baron's chest tattoo.
Image Source: Inquisitr
On the chest part, he has an open gem-cut cage where colorful birds are seen flying and coming around from the edges. Similarly, the wrestler has a star inked at both left and right shoulder of the body. Zooming out and seeing the whole picture previews a beautiful connection of birds flying around the left (green bird) and right (red bird) part of a caged-heart.
Check Out: Obsessed With Tattoo? Check Out These 10 Weirdest Tattoos That Will Make You Think Again
The wings of birds are leaving a wind breeze of the chest makes tho whole thing articulate in as a big angelic heart of freedom and optimism.
Baron Left Arm-Sleeves Tattoo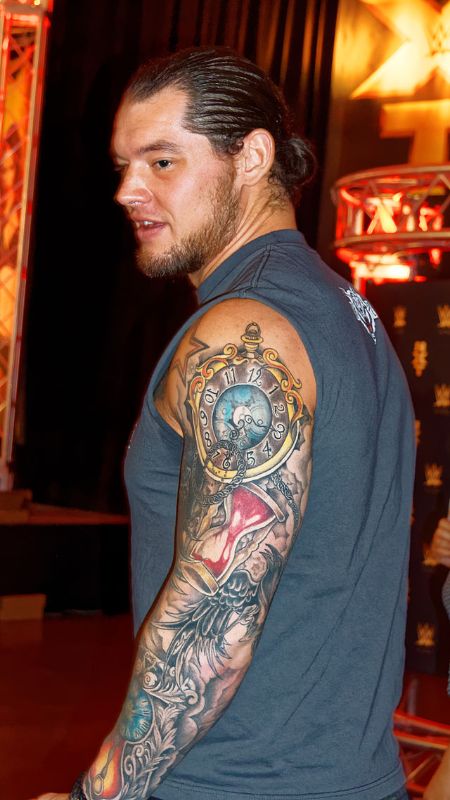 Baron Left Hand Tattoo.
Image Source: Instagram
On the left upper-arm of Baron's left arm, there is a huge clock tatted where 6:15 is shown. Similarly, right beneath it, there is a red sand timer.
And touching on the edge of the timer and rising from the elbow, there's the American national bird - a bald eagle flying over.

Wrist clock and Dollar Neck Tattoo.
Image Source: Instagram
Similarly, on his wrist, there's a copy of the same Clock tower but and smaller version. The edges of the wrist are also covered with feathers and clouds relating to the above bird.
You May Like: Billie Eilish Tattoos - Grab All the Details
And on the parts between his neck and ear, he has a Dollar font tatted, which actually looks pretty cool on him.
Corbin's Leg Tattoo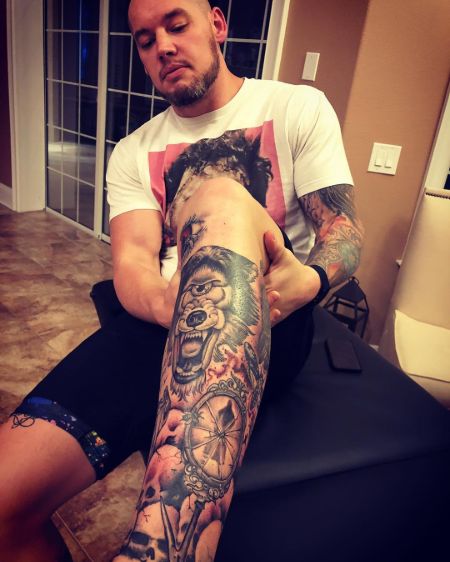 Corbin's Left leg ink.
Image Source: Instagram
On his left leg, he has inked a fascinating yet mythical one eye lion. And the right part of his knee, he has a red-eye tattooed.
Similarly, on the right part of the 2.03 m tall star leg, the Smackdown star has inked a big black crow with a motivating quote.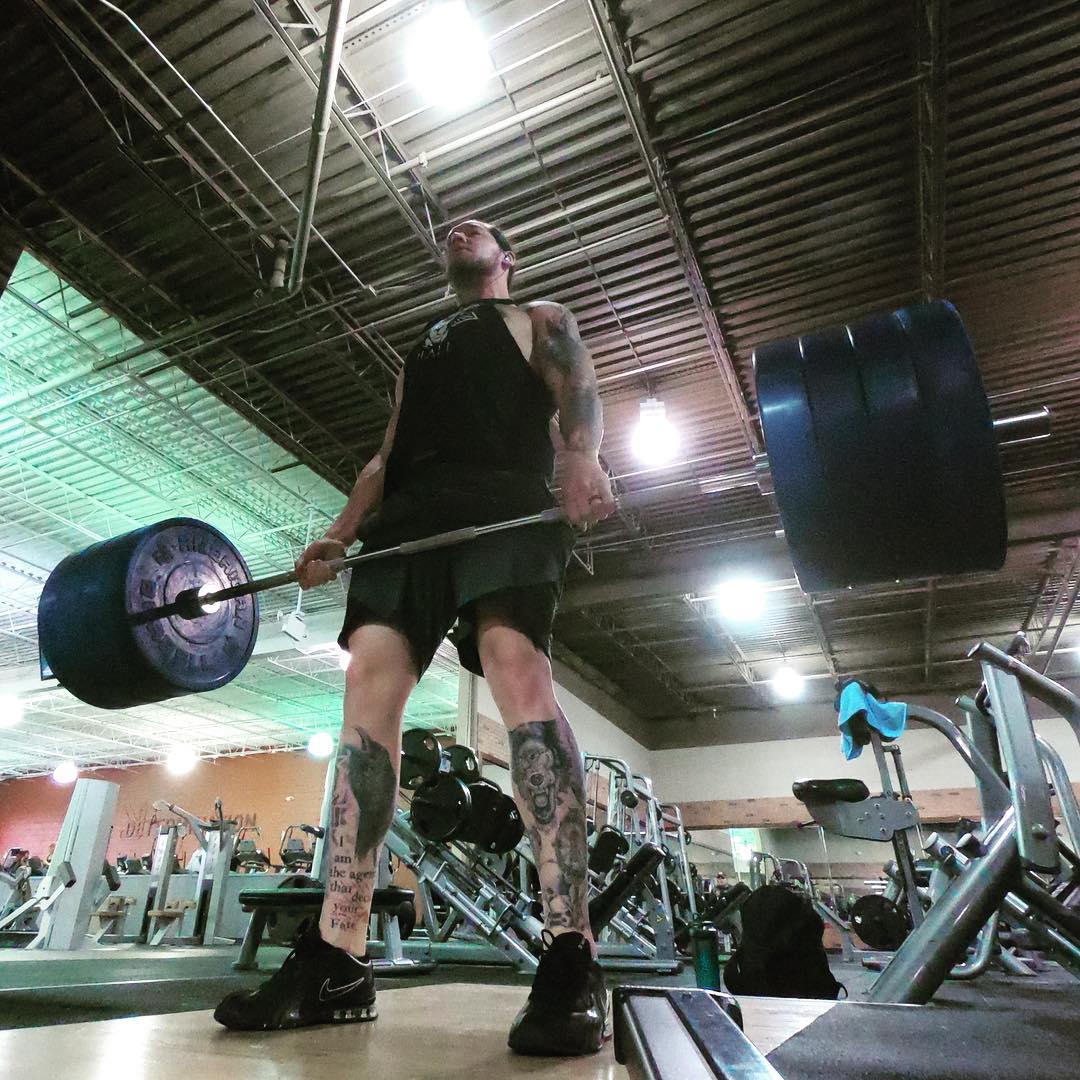 And beneath it, there are piles of a skull with a clock with a 'man turned backside' inside it— a little devilish and reality articulating tattoo.
Thigh Tattoo
Baron Thigh Tattoo.
Image Source: Instagram
Baron has also inked tattoos on his thighs. However, they are a bit unclear to read. Nevertheless, it kinds of reads "charm you keep" on its back part. On his left thigh, a colorful blue and red flower blooming with green leaves on the side.
Find Out: Jeff Hardy New Tattoo 2020 and Their Meaning
So that's all of his tattoos. So did you liked them, well we say, they are a beautifully mesmerizing piece of arts beautifully contrasted with colors?
We hope you enjoyed the article, stay tuned to find more Celebrity Tattoos only on Glamour Fame.
-->